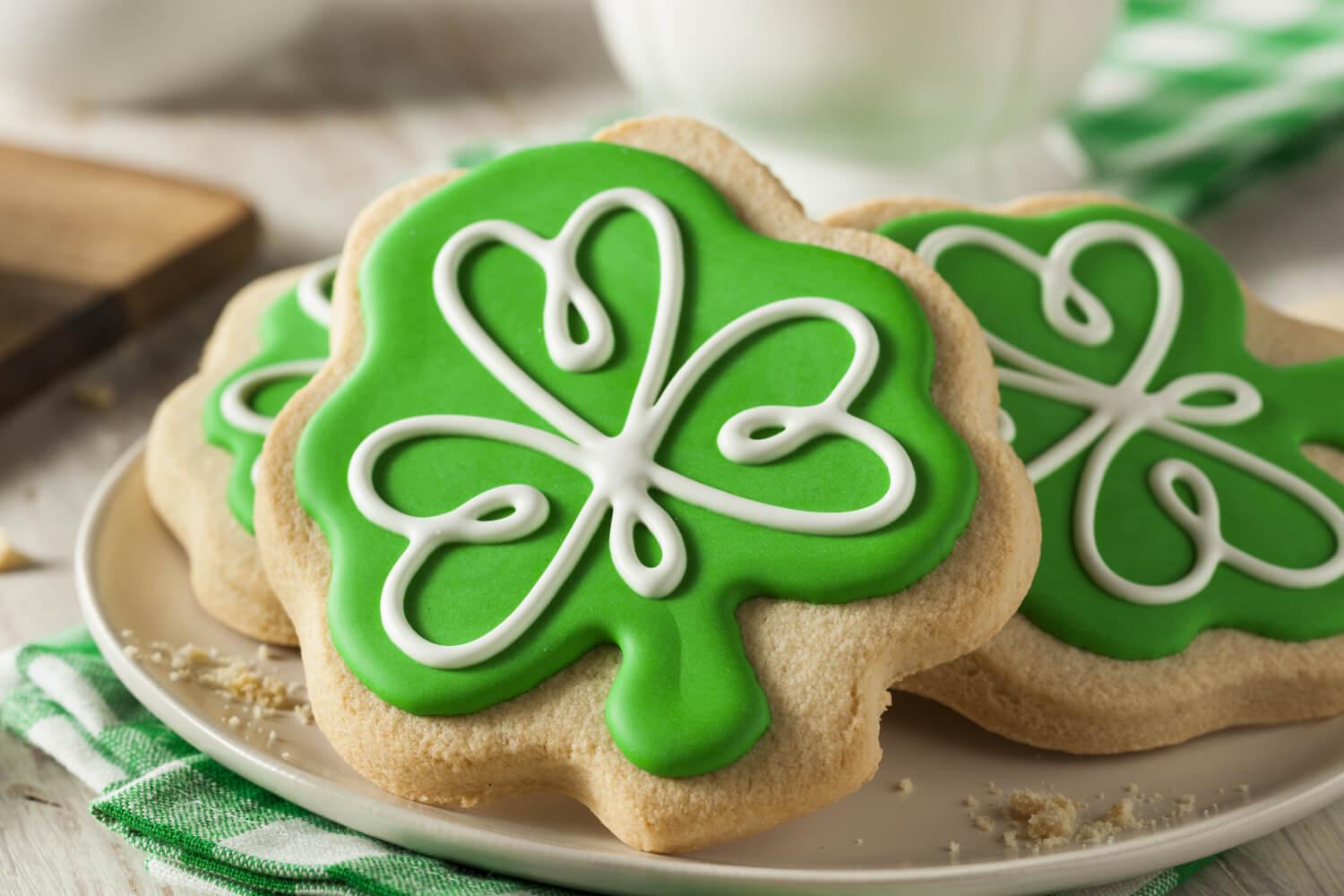 Hornet Parent Connection
March 2022 Parent Newsletter
Many people like to think that luck🍀 is something that just happens to us, but as we get older we realize that luck is more connected to blessings we have been given and a lot less on just a random happenstance or circumstance. We find that luck is more about our own state of mind and how we handle the circumstances of life, our stress in life, and the bigger picture than just our little selves!
Our Parent Academy this month is partly focused on Managing Stress in our lives. No matter what our age, race, economic status, education level, or job, we all have stress and stressors in our lives. As I researched a little into stress management and prevention, I found some great tips, and helps to remember when those stressors press us in life. Tune in to our next Virtual Parent Academy (a flyer is provided following the article with more information) as we share some research and best practices as well as a little free advise from good old "life experience".
Ironically, we experienced a stressful situation during our most recent Virtual Parent Academy in which we were going to discuss the whole stress topic. I wholeheartedly apologize for the hacking that happened. Sadly, someone was able to enter our zoom meeting and shared inappropriate pics for his background. The incident put a quick end to the whole zoom meeting for the night!
However, this incident has not put a stop to our Virtual Parent academy Series. We will not let distasteful ignorance stop a great program. We quickly realized that this type of thing has happened to other surrounding school systems and that it was just a matter of time before it hit us.
We are pushing forward to repeat what we started for this 2nd Parent Academy with Parent Academy Live, March 22, 2022 at 6:30 p.m. Please join us on the Facebook Live on the Pelham City School Facebook page! You will be able to respond and ask questions as we go through the information. As mentioned further in this newsletter you will have an opportunity to share your input and concerns on the Parent Chat #2 form embedded below. For those who had joined us for that last Parent Academy meeting we thank you for participating and hope you will plan to meet with us live!
THANK YOU to our Wonderful Community Readers!
This week we celebrated Read Across America Week! On Tuesday, March 1, 2022 we invited community members to come in and read to each Pelham Elementary School class. Our school was blessed with 27 different community readers which represented many different organizations and businesses. We had lawyers, pastors, policemen, bankers, dentist, educators, community volunteers, rotary members and more. Every student from Pre-K through fourth grade enjoyed having a special visitor read to their class! We are so appreciative of a community that is involved and takes time out of their busy lives to support our school and our children!
Ms. Alicia Donaldson with Mrs. Wilson's Kindergarten class!
Parent Input!
This is the time of year that we seek parent input into the PCS Parent Engagement Program. Specifically, we are required to get parental and stakeholder input into our
Title 1 documents which translates into the School/Parent/Student Compact and the Parent Engagement Plan for the district.
An additional stakeholder feedback requirement this year is for our ESSER (Elementary and Secondary School Emergency Relief) & ARP (American Rescue Plan) funds that we received. These funds are designated to assist our students during the unforeseen barriers experienced by students and families during the pandemic. See the article below for more information and opportunities to give input.
We are excited to extend and invitation to several opportunities for parents/stakeholders to share input and concerns on these topics. Our goal as always is to continue receiving the funding needed to support the best educational experience for our students as possible! As parents and guardians of students in this school system we have a vested interest in student outcomes in Pelham City School. Please take time to join one of the input opportunities this month as well as complete the attached input form below (all who complete the form will enter a drawing for a Walmart Gift Card!). We appreciate and need your input!
Parent Chat Lunch!
You are invited and needed to share concerns and input into our Parent Engagement Program and required documents for next school year! Lunch will be provided and your students will be rewarded when you attend our brief lunch hour meeting.
Please R.S.V.P. at 221-2336 or email <csmith@pelham-city.k12.ga.us>
Fri, Mar 11, 2022, 10:48 AM
Pelham City School, Board of Education Conference Room
ESSER & ARP Input!
On March 11, 2021, President Biden signed into law the American Rescue Plan Act of 2021 (ARPA). ARP makes available $122.8 billion nationally in a third round of Elementary and Secondary School Emergency Relief (ARP-ESSER) funds.
As required by ARP, Pelham City Charter System is seeking community input on how these funds will be spent to support students. The Pelham City Schools Charter System is prioritizing the use of ARP funds to support the District's strategic priorities in the following areas:
· After school, before school, and summer learning opportunities
· Staff members to work specifically with students needing extra assistance
· Improving teacher ability to use technology in their instruction
· Purchasing technology, including desktop computers, Chromebooks, and WiFi devices
· Purchasing instructional software, including software to help assess and identify student deficits
· Providing faculty, staff, and students with social-emotional learning support
· Providing Professional Learning for teachers in the use of technology and instructional strategies
· Ensuring that buildings and other items used by faculty, staff, and students are clean and sanitary
Feedback can be submitted at:
March is Women's History Month!
Susan B. Anthony, Fighter for Women's Rights!
PBS LEARNING MEDIA | Women's History Month | PBS KIDS
Who would you like to celebrate?
Is there a women in your life or a women who came before you that have made a difference in the world? Women's History Month, celebrated in the month of March, is a good time to count our blessings for the women who have made and are making a difference in our world. Many of our mothers, grandmothers, and sisters have made great sacrifices, worked, raised families, and contributed to our communities to make our lives and the lives of our families better. Take a moment to write a thank you note, say a prayer of thanks, or post on social media about such a special women and how she has effected your life!
Testing with Confidence!😁
Don't forget about the amazing resources available to help your students prepare for the Georgia Milestone Testing that will take place next month!
At the highlighted link for the Georgia Department of Ed. you can fine helps and testing prep information, resources and FREE study guides that can be printed at home. If you need them printed in the PIRC (Parent Involvement Resource Center) just compete the PIRC Form provided.
Parent University!
All parents are invited to Parent University sponsored by the Mitchell County House of Hope and Mitchell County Schools. The program is an opportunity for any parent of students in our county no matter what school their student attends. Parent University has been established for several years and offers an in person parent empowering workshop weekly on Tuesdays. See the information attached below for more details!
STAY IN THE KNOW WITH PARENT REMIND
Please sign up for our Parent Engagement Remind text message. Just text (229-588-2949) and use the code below as the message for your school or schools of choice.

PHS @9-12a123
PCMS@678a1STA23
PES@058f27

Cindy Smith, PCS Parent Engagement Coordinator & Homeless Liaison
contact me in various
website: pelham-city.k12.ga.us & follow us on Facebook
March Events!
🍀March 7-11- PES Kindergarten Registration
🍀March 11- Parent Chat Lunch @ noon, PCS Board of Ed. Conf. room
🍀March 17- PCMS STEM Night, 5-6:30 p.m., Science projects, Mathfest & more!
🍀March 22- Parent Academy Live! Join Facebook live at 6:30 p.m.
Cindy Smith
Cindy is using Smore to create beautiful newsletters