COLIN JACKSON
Colin Jackson
THIS IS REAL, THIS IS ME
I WAS BORN IN MUNICH, GERMANY 3 YEARS BEFORE THE TURN OF THE CENTURY AND ALSO 3 YEARS BEFORE THE TURN OF THE MILLENIA!!!!1!11!!
A FEW TURNS OF DAYS THUS WEEKS THUS MONTHS THUS YEARS LATER, MY FAMILY MOVED ITSELF UNTO THE AMERICAN CONTINENT; VERY SOUTH, BUT NOT ENTIRELY UTMOST, SIMPLY VERY, TO THE CITY OF ORLANDO THUS THE STATE OF FLORIDA.
(IN FLORIDA, I WAS CROWNED NOT ONLY KING AND EMPEROR WITHIN ONLY 12 YEARS OF SECONDARY EDUCATION AS INDICATED BY MY CROWN, I ALSO BECAME REGENT OF HULA DANCING AS INDICATED BY MY LEI)
BACK 2 SCHOOL
WITHIN THE CITY THAT WE HAD BEEN MOVED TO, I MADE A DECISION TO ATTEND A UNIVERSITY THAT CLAIMS TO BE THE MOST CENTRALLY LOCATED ONE OF ALL OF THE ENTIRE STATE. IT WAS THE VERY UNIVERSITY YOU, THE WONDERFUL, BEAUTIFUL, AND ABSOLUTELY HUMAN READER, ATTEND AS WELL, AND THE VERY UNIVERSITY THAT HAS DECIDED TO COERCE YOUR EYES UNTO MY IDIOSYNCRASIES. PRAISE BE GIVEN TO THE UNIVERSITY THAT HAS DONE JUST THIS; YES, INDEED.
LET IT BE KNOWN THAT THERE, AT UNIVERSITAS MAGISTRORUM ET SCHOLARIUM IN MEDIUM FLORIDAE, I DECIDED, BUT NOT ENTIRELY WHOLEHEARTEDLY, TO BECOME AN ENGINEER. I DECIDED UPON THIS ONCE I FOUND WITHIN MY DAIMON THAT I NEEDED A JOB WHICH WOULD COMFORT ME VIA AN ABSOLUTELY SOLID EMBRACE, MUCH LIKE A LOVER THAT WOULD NOT DARE RELEASE ONE FROM HIS ARMS!!!!!!1! THE CRAFT ITSELF IS ALSO REPUTABLE, AND I BELIEVE I WOULD BE PROUD IF I CAN CATCH THE EYE OF THIS BEAUTIFUL PROFESSION.
(WE HAVE CRAFTED A METALLIC GRABBER AND ROLLER ONCE)
EXCEL EXCEL EXCEL (SAY IT 3 TO 37 TIMES FAST)
IF YOU WOULD LIKE EVEN MORE DETAILS, I HAVE GRANTED YOU THE PERMISSION TO KEEP READING (AS YOU ARE ABSOLUTELY HUMAN.) I CAUGHT WIND, WITHIN THE WIND CATCHERS ON THE SIDE OF MY HEAD, THAT SPOKE TO ME OF THE EXCEL PROGRAM. IT CONTINUED TO SPEAK PAST THE MERE MENTION, AND SPOKE EVEN OF THE BENEFITS. THE THING IT SAID MOST LOUDLY AND ELOQUENTLY WAS THAT IT WOULD HELP ME GET THE ATTENTION OF MY LOVER: ENGINEERING PROFESSION. I JUMPED AND SHOUTED TO MYSELF "SHOUT FOR JOY, AND REJOICE, SING HIS PRAISE!"
I CONTINUED TO JUMP AND SHOUT, WHEN I HEARD THEY WOULD OFFER PAID INTERNSHIPS. MY HEART LONGED FOR THE DELICIOUS TASTE OF THEM TO COURSE THROUGH IT.
"...AND MATHEMATICS IS THE SUN!"
I LOVE MATHEMATICS, BUT UNLIKE A ROMANCE ALLUDED TO IN MY TITLE, IT DOES NOT LOVE ME BACK AND IT WILL REFUSE TO DIE FOR ME. WE HAVE MANY FIGHTS, AS I HAVE DECIDED TO WORSHIP IT WITH MY VERY BEING, WHILE IT WILL NOT LET ME KNOW ITS SECRETS.
THEREFORE, WE HAVE DECIDED TO SEEK MARRIAGE COUNSELING IN THE FORM OF TUTORING AS OFFERED BY EXCEL, IN ORDER TO WORK THINGS OUT. I KNOW THAT WE CAN GET THROUGH THIS, MATHS, DEAREST ONE.
I AM A THING WHO CHANGES, AS WITNESSED BY THE STARS, MANY TIMES
I WILL ALLOW THAT I GIVE TO YOU THIS FACT: I WAS MANY THINGS.
I HAVE THEREFORE THE SKILLS OF MANY CRAFTS.
I WOULD LIKE TO DEMONSTRATE A FEW OF THESE SKILLS, AS WELL AS SUM UP THE INFORMATION GENERATED HERE, WITH THIS BEAUTIFUL SONG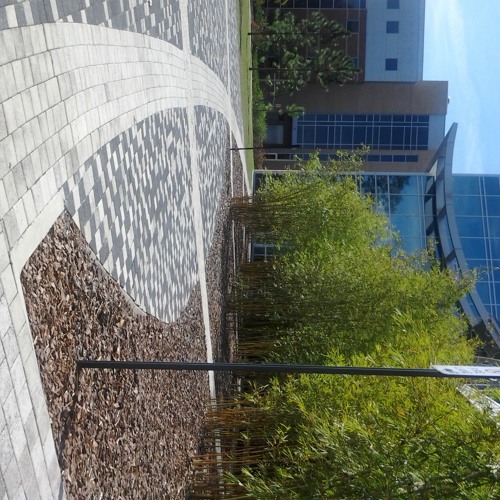 tedd321
STEM SONG by tedd321
THIS IS ME, THIS IS REAL
I AM COLIN JACKSON, AND I DON'T KNOW WHO YOU ARE, BUT I KNOW YOU ARE AT LEAST SIX PEOPLE!!!1