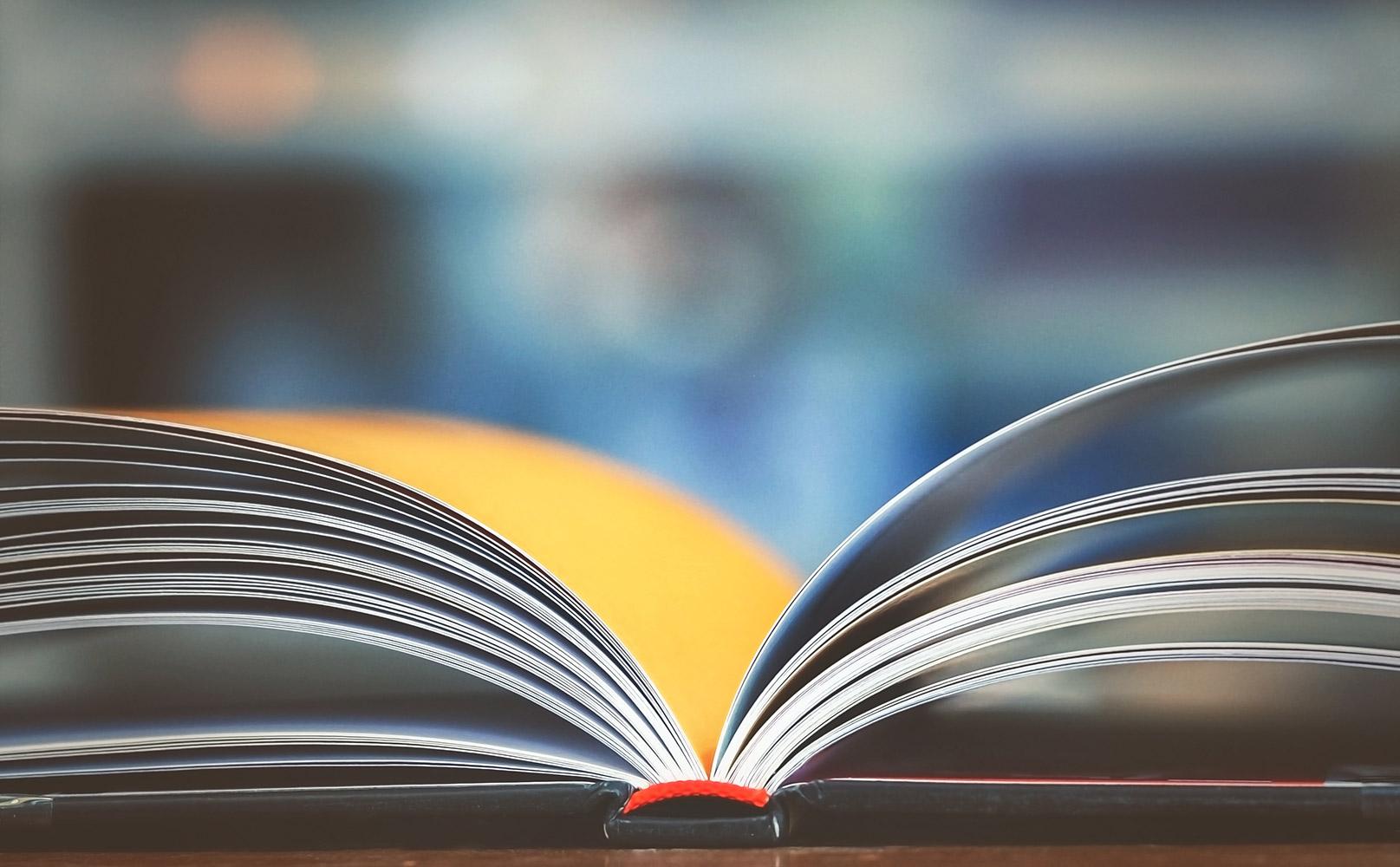 Woodland D50 News and Information
Dear Woodland Families,
The end of the school year is always jam packed with excitement, and this year is no different! I had the honor and privilege earlier this week to congratulate our 8th graders on their achievement of promotion to high school. It was wonderful to see our 8th graders walking with their families and supporters for one final trip through the halls of Woodland. Students were taking photos with their friends and teachers, and the mood was very festive. Thank you for celebrating with us and I wish you well in high school! (See Additional Photos on Facebook)
For the rest of our Wildcats, we have have field day and plenty of other year-end traditions to look forward to in the next week. This is a time to let loose and have fun, but it is also a time of reflection as we wrap up another great year in the W. I know our Wildcats have a lot to be proud of this school year and I hope you spend your last few days of the school year making memories and showing your friends and teachers how much they mean to you.
I also had the opportunity to celebrate with my fellow retirees at the Board of Education Meeting last night. The Board recognized 31 Woodland employees for their years of service to the district with warm and enthusiastic wishes for a happy and healthy retirement. See more in Board Highlights below.
I hope you all enjoy your long weekend!
Your Partner in Education,

Dr. Lori Casey, Superintendent
Woodland D50
Important Dates
No School on Monday, May 30 for Memorial Day
PTA Popsicles and Spirit Wear Share, June 3, 6 - 8 p.m. (Details)
SIP Day - Early Dismissal for Students, June 6
Last Day of Student Attendance, June 7
Celebrate Summer at Oberweis, June 7 (Details)
Board of Education Meeting, June 23
Registration Deadline for the 2022-2023 School Year, July 15
The district office will be open during the summer!
Time to Register for Next School Year!
Registration is now open for the 2022-2023 school year for returning students. Please look for an email from the Registration Office, or visit Skyward Family Access to begin the re-registration process as soon as possible. The deadline is July 15, 2022.

Online Registration INSTRUCTIONS for Returning Students
Trouble logging in?
On the Family Access login screen there is a "forgot your login/password" option available to assist. For help with logging in and to request login credentials, you may send an email to AccessHelp@dist50.net.
While you are thinking about next year, ORDER SCHOOL SUPPLIES too! This is a PTA fundraiser, so not only do you get the school supply shopping out of the way, but $5 for each pack sold goes directly back to your child's school! Deadline: June 12
Woodland Meal Program Account Balances
For the past two years, Woodland was able to provide free meals to all students under a federal program meant to assist families through the COVID-19 pandemic. As we transition back to normal operations for the upcoming school year, some students may still have a remaining balance from the 2019-2020 school year. Please view your meal account balance in Skyward Family Access, or watch for an account balance email with additional information.

For families who are new to the district, or have not participated in the meal program before, Woodland provides breakfast and lunch service at each school. Families are able to add money into their child's account to purchase meals. There is also a Free and Reduced Meal Program for families that qualify. More information about school breakfast and lunch options, including menus and FAQs, can be found on the district website under "Meal Programs".
Woodland D50 Board of Education Highlights
The Woodland School Board of Education Governing meeting was held on May 26, 2022. Please see below for a summary of highlights from the meeting, or we welcome you to watch the meeting HERE (once it is posted).
Thank you for your continued support of Woodland District 50!
Superintendent Showcase
Superintendent Showcase for the month of May was all about celebrating Woodland staff members for their achievements and years of service to the district. The Board of Education recognized the 2021-2022 Teacher of the Year Winners, 31 Woodland retirees, and three staff members who recently won awards through ISBE, Lake County and INSPRA!
Approval of Employment, Resignations and Retirements
The Board of Education approved employment for two Playground Supervisors and a 1:1 Paraprofessional for Woodland Primary, and three substitute teachers for the district. Also under consent agenda, the Board approved the resignations of six staff members, and four staff retirements.
Approval of Donations
The Board of Education appreciates the donations from generous supporters to help enhance programming in the district.
Primary - The Blackbaud Giving Fund provided two donations of $50 to be used for the Kids Ride initiative, several donations from local businesses in the amount of $567 for the Come and Connect Family event (pictured below), and $8.20 from Box Tops for Education to be used for student supplies.
Intermediate – Woodland Intermediate received a donation of $60.30 from Box Tops for Education, and $75 from the Blackbaud Giving Fund. Both donations are for student supplies.
Middle – Blackbaud Giving Fund donated $75 to be used for student supplies.


The total donation for May 2022 is $885.50. That brings the total donation amount for the 2021-2022 school year to $14,817.97 to date. To see previous donations for this school year, view the list HERE.
Food Service Renewal
The Board of Education voted to approve a one-year contract renewal for our food service vendor, Arbor Management, Inc for the FY23 school year. As part of the renewal, the Board also approved breakfast and lunch prices for the new school year. The price for lunch will be $3.10, and the breakfast meal rate will be $1.35.
Approval of 3rd and 6th Grade Chromebook Purchase
As part of the Woodland Inspires one-to-one plan, new student Chromebooks are purchased every year for students entering 3rd and 6th grades. This year we will be using ESSER funds to purchase the Chromebooks rather than leasing them. The total cost for the FY23 Chromebook purchase will be $434,500.
District Treasurer Bond Renewal
Annually, the Board of Education must purchase a Treasurers Bond for the District Treasurer in order to receive state revenues. The surety bond is based on 25% of the cash and investment amounts the Treasurer will have custody of in accordance with state regulations. The cost of a surety bond covering $14,500,000 is $8,700.
Action Items
The business that takes place under "Action Items" is first reviewed by the Board of Education at the previous monthly governing meeting under "Reports/Discussion Items". An item will first be presented as a Report or Discussion item for the Board of Education members to be introduced to the topic and allow time for questions, review and revisions before that item is moved to the Action Items portion of the agenda for a vote the following month.
Approval of Child Internet Protection Software Renewal - The district is required to provide Internet protection for all students as defined by Child Internet Protection laws. Woodland has been using a cloud-based solution called "Securly" to provide Internet web filtering for our student Chromebooks since 2016. The Board approved a three-year contract beginning on July 1, 2022 and ending on June 30, 2025 for a total cost of $35,000.
Approval of Wireless Controller Replacement - Many computers and Chromebooks are connected to our network wirelessly through a wireless access point. Those access points are then connected and managed by Wireless Controllers at Middle School and Intermediate. The Wireless Controllers at Intermediate were from the original implementation in 2010 and have reached end-of-life and must be replaced. The Wireless Controllers at Middle School are on a discontinuation track and are unable to support emerging technology. Replacing the controllers will provide at least a 40% expansion at the south campus and Middle School, and 100% at Intermediate. The total cost of this project will be $87,100 and the district will be using ESSER funding.
Approval of IASB Delegate Resolutions - The Board of Education approved the submission of three resolutions to the 2022 Delegate Assembly for the Illinois Association of School Boards (IASB) Resolutions Committee. The three resolutions call for changes to legislation regarding state charter schools in Illinois and the way they are funded. The resolutions are the same as the 2021 submissions.
Approval of the Final School Calendar - The Board of Education adopted the current school year calendar in February 2021, which lists June 14, 2022 as the last day of school including five emergency days. No emergency days were utilized, and the school year officially ends on June 7, 2022. By law, any change to the official approved FY22 calendar must be amended by the Board of Education to accurately reflect the school year and filed with the Regional Office of Education.
Approval of Educational Services Department Organization and Job Descriptions
Approval of Elementary School Asbestos Abatement - As part of the Elementary unification plan, there are areas requiring asbestos abatement. While the construction project was put on hold, abatement work will be done over the summer and out of the way for next year. The estimated project cost will be approximately $40,000.
Approval of Elementary School Whiteboard Purchase - The Board of Education approved the replacement of 51 whiteboards that have outlived their useful life. With the reunification of Elementary School, administrators want to ensure that teachers have all the essential tools necessary as they move to new classrooms. The total cost for the new boards and shipping is $33,160.60
Reports and Discussion Items
Reports and Discussion Items are placed on the agenda as an introduction to a topic. If the topic will require a vote, it will be brought back under "Action Items" at the next regularly scheduled meeting. This allows Board Members to familiarize themselves with the topic and ask questions, or request additional information and modifications before voting on the matter. The following topics were introduced as a Report/Discussion Item at this month's meeting:
A. Written Report and Presentation on Middle School Conduct and Social Media
B. Written Report and Presentation on K - 5th Grade Math Resource Curriculum Materials (Pictured below)
C. Written Report on Federal Grant for the Consolidated District Plan
D. Written Report on 6th - 8th Grade Math Resource 2-Year Extension
E. Written Report on the Preliminary Budget
F. Written Report on Physical Restraint and Time Out Oversight Team
G. Written Report on Annual Fuel Bid
H. Written Report on Champions Contract Renewal
I. Receipt of any Freedom of Information Act Requests
Board of Education Meeting Materials
You are always welcome to go back and review meeting materials, presentations, Board Payables, Finance Reports and the video recording from a regularly scheduled Board Meeting on the district website HERE (select the meeting date to view supporting materials). These items are typically posted within 24-48 hours after the meeting.
Brooke Hagstrom
I work for Woodland School District 50 in a communications and public outreach role.