Bauer Women Society
Newsletter- SUMMER EDITION
Hey Bauer Women!
Finals are finally a nightmare of the past and we find ourselves sipping on a nice cold drink in this hot Houston sun. While school is the last thing on our minds (kudos to those taking summer school).

With school comes the dreading question "What have you done this summer?" will be asked by all our peers. Instead of answering that with the usual "Nothing at all, just sat on my couch watching abc family's Harry Potter weekend". Instead how would you like to answer it with, "I did so much this summer, we'll have to grab coffee for me to share them all with you!".

Well below are some things YOU can do to be involved and do the most with your summer time!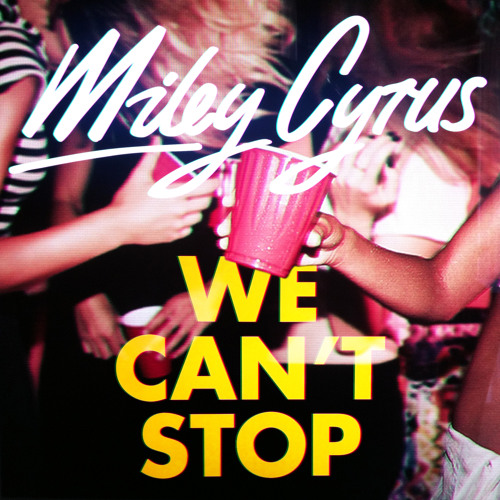 Miley Cyrus
We Can't Stop - Miley Cyrus by Miley Cyrus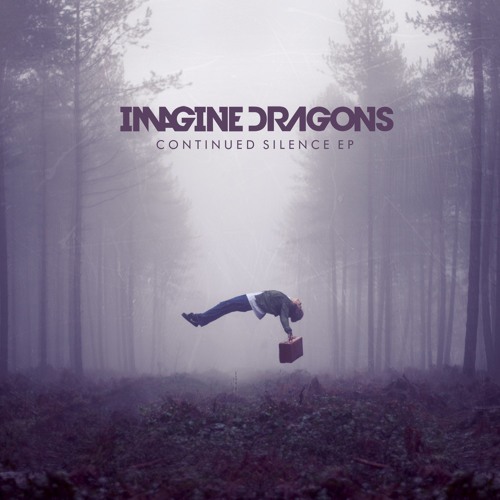 Interscope Records
Imagine Dragons - Radioactive by Interscope Records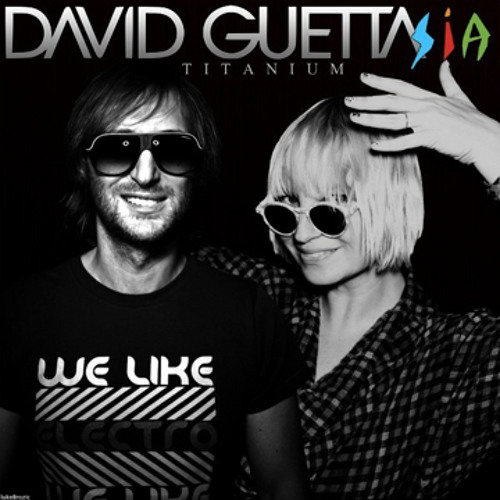 FM Tradicion
Titanium (David Guetta) by FM Tradicion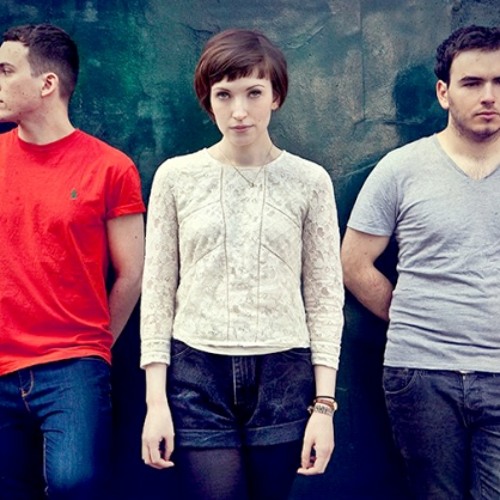 imxeah
Youth - Daughter by imxeah
Public Relations:
"There's just something about this song that makes me feel like I can overcome whatever-whether that be my workout or another day at work. It's just a fun summer song that you can dance all goofy to!"
Community Service Director:
"I really like radioactive by Imagine Dragons. I've liked the band for a while now and really like that kind of music(indie/alt rock)"
Multi-Media Director: "I don't really have one favorite jam but I've been listening to "summer hits of the 90s" on Pandora. It gets me pumped and giddy in the best way!"
President: "Although I love Radioactive, titanium is still one of my favs!"
Corporate Relations: "Its a really old random song- Youth by Daughter"
June 10th, 2013 By Debra Auerbach
Soon-to-be sophomores: "You survived year one, congratulations. It is time to start seriously thinking about what you might want to do for your career," says Lynne Sarikas, director of Northeastern University's MBA Career Center. "You may have selected a major already or you may still be considering your options. Either way, this is a critical time to begin networking. Talk to people who work in fields that interest you or companies that interest you. Start with the 'low hanging fruit' — parents of your friends [or] people your parents know."


Soon-to-be juniors: Now that you have two years under your belt, you've likely already determined your major, so you should look into internships in your field of study. If you aren't able to secure an internship just yet, you should still continue working to gain professional experience and skills that will help you in your future career. Darica Ward, chief marketing officer of SkillSurvey, a provider of behavioral online reference checking, also suggests using your time to get involved in other activities that can help boost your résumé. "The summer is a great time to gain relevant experience in the industry that interests you. Take advantage of the various professional resources around you; join your city's young professional club, volunteer, attend regional alumni events, go to local industry networking events or sign-up for a student membership in a professional association — most associations deeply discount or give these to students free of charge. By getting involved, you continue to build your all-important network while also gaining valuable information about what is going on in the field."


Soon-to-be seniors: You're almost there. You can see the light at the end of the tunnel. While it's exciting that you only have one year left, it's also scary that you only have one year left. If you're not continuing your education, you have one more year before you have to enter the real world and get a job.
Sarikas says this is the time to step up your networking efforts. "Try to do at least two networking informational interviews each week. Identify a relevant professional association and join as a student member. Attend their summer meetings. Connect with your contacts on LinkedIn. Always say thank you for their advice and their time and keep them posted. Build on the networking from your first two years."
Also, if you weren't able to find an internship in your field last year, this is the summer to make it happen. Not only does it show future employers that you have relevant experience, but it'll also help you to confirm that this is truly a field that interests you. If you can't find an internship in your field, consider volunteering instead.
You'll also need to start preparing yourself for a job after graduation by getting tools together that will help in your search. "Update and edit your résumé, and ask several people to review it for you to ensure that it is flawless," Sarikas says. "Practice writing cover letters to jobs in your field and ask for feedback to improve them … Practice researching companies of interest to identify questions you can ask in your interview. The more preparation you do now, the easier the process will be."
Finally, Sarikas suggests developing a plan to help your eventual job search. "Build a list of target companies you are most interested in working for. Research to identify alumni and other connections at those companies. Prepare to maintain your networking even while you are back in school, but get a good start during the summer. Start reviewing job postings at your target companies to get a feel for the types of positions they post for entry level."

No matter what year you're entering into, use your summer to its fullest to help prepare for what comes next. But don't forget to squeeze in some fun and relaxation too!
Summer Readin' Had Me Some Fun
Just Start- Leonard A. Schlesinger
Knowing Your Value- Mika Brzezinski
The Best Advice I Ever Got: Lessons from Extraordinary Lives- Katie Couric
Ask For It: How Women Can Use the Power of Negotiation to Get What They Really Want- Linda Babcock and Sara Laschever
Brag!: The Art of Tooting Your Own Horn Without Blowing It- Peggy Klaus
How Remarkable Women Lead- Joanna Barsh and Susie Cranston
20-Something, 20-Everything- Christine Hassler Levo
Basic Black: The Essential Guide for Getting Ahead at Work (and in Life)- Cathie Black
Getting from College to Career- Lindsey Pollak
Nice Girls Don't Get the Corner Office- Lois P. Frankel
Bossypants- Tina Fey

How to Win Friends and Influence People- Dale Carnegie
Think and Grow Rich- Napoleon Hill
Highlighted Member: Chantel Smith
After being a member of BWS for over a year, we have only seen great things from Chantel Smith; from being involved with every aspect of the organization to her newest endeavor, being a crew leader for Cougar Movers. We took the moment to hear what this driven women had to say about her experience so far:
How has your summer been so far? Any life changing experiences? My summer has been very eventful! I've celebrated my 20th birthday in June and In the beginning of the summer I was selected among several students to become a Cougar Mover Crew Leader, in which we lead 500+ volunteers for Fall 2013 Move In. Besides being a Cougar Mover Crew Leader I am currently preparing myself in attaining my Real Estates License.
What does this role as a Cougar Mover Leader have you do? I am the Cougar Mover Crew Leader for Cougar Place and 1 of 3 Leaders for Bayou Oaks and essentially my goal is to ensure that all incoming residents have a remarkable "customer service experience". I want to make sure that they are welcomed and excited to become a part of our Cougar Pride! In order to fulfill this I've had to recruit/train volunteers,attend weekly housing committee meetings, create advertising/marketing techniques through social and print media, & gain an understanding in logistics.
Have you ever done a leadership role like this before? This is one of the first leadership opportunities that I've had the chance to get deeply involved with on campus. I like that this is more hands on and challenging.

How has this leadership position challenge you? This leadership position is a challenge for me because 1. This is the 1st year that the University of Houston has had this position 2. I am working within the grand opening for Cougar Place. These 2 factors cause a challenge because I don't have much of an example to look to as I make several decisions; However this encourages me to have a foreseeing eye, which is how I tackle this disadvantage. I am honored in having the opportunity to be a "pioneer", being the first and setting an example for the rest to come.

Has Bauer Women Society been able to help you this new role?

Bauer Women Society has definitely affected my ability to fulfill this leadership position. When meeting new people or stepping into a new environment I am filled with wonderful ideas yet I would stay quiet and reserved. Now, from being involved with BWS, I've gained the confidence to showcase my thoughts and ideas and let my personality shine & it has helped me a lot throughout this process.

Is there any advice you would like to share with your fellow BWS members or any students at UH that want to be in a leadership role? Or be involved with campus? One thing I would like to say is stay positive. Never, ever, EVER underestimate yourself. You never know what you are capable of if you do not go out and try. There's a lot of on campus jobs and volunteer opportunities that will allow for you to network and get to know people who can potentially help you reach a goal.
We're so proud of Chantel's accomplishments and her outstanding representation of our organization. You go girl!

Find her Student Spotlight on the UH Website here!
Business Never Looked this Good
Ways to Get Ahead for the Fall: How Employers Actually Look at Your Resume
Whether it's for the fall Bauer career fair, a summer time job or for your dream job, a good resume is a key way how you can set yourself apart from all the rest. But something they don't tell you during resume workshops is the hard truth; despite all the hours you spent creating and perfecting your resume, employers only spend a few minutes or less. So with just seconds to make your first impression, how can you pop through the black and white? Here's some tips!
Use short bullet points in your job descriptions. Bullet points stand out to an employer more

Tailor your resume to the specific job you're applying for. List the experiences/accomplishments that are more relevant to the job description.

Stick to the standard! Black Time New Roman font, it appeals to the six second window time most employers have
PROOF-READ! Grammar and spelling errors will automatically cause an employer to throw out a resume, allow others to review your resume.
For the School Year: 7 Places to Buy College Textbooks
YOUR UNIVERSITY I know this may seem like a step back from being one of the places to buy college textbooks that could actually save you money but you might be surprised. I know I have taken several classes that just required one small textbook for the whole semester. It wouldn't be anything special, just an old tiny textbook. The university bookstore would have a used book for around $7.00 and new around $15.00. I knew I might be able to find one on eBay for $4.00 but when you add up shipping, it is not even worth your time. Not all your textbooks will be like this but make sure you shop around first before buying anything!
CHEGG Chegg is the place to not buy your college textbooks but rent them! Chegg offers a discount that ranges from 30%-80% while most retail only offer around 50%. You can rent textbooks for a semester, a quarter, or a 60-day rental and then ship them back with prepaid UPS shipping. Chegg even offers a 30-day 'any reason' return policy with free shipping. So if I were you, I would start searching Chegg now!
AMAZON Amazon, the one place that seems you can buy it all. I happened to use Amazon a lot when I was buying many of my French books because they had to be shipped from France. The costs for my French books were much lower than anywhere else I could find with shipping included. Amazon is so great that they offer a free Amazon Prime membership to anyone with a valid student email address. If you already have an Amazon Prime account already, they will refund you the remaining balance of your account and also extend your membership!
ABEBOOKS Abebooks is this huge online marketplace for new, used, and rare textbooks. The average discount you can find books at Abebooks are around 50% but if you're a bargain shopper, you might even find some around 60%-90%. They also have an easy buy back policy where you type in the ISBN number of the book you want to sell, rate the book, and print off the free shipping label. Pack the box with all your books and ship them off. Once they arrive, someone will make sure the rating was done correctly and then the money is deposited right into your account! I have used this system many times and I love it! Quick and easy!
HALF.COM The go-to place I used to buy all my textbooks! I would find great deals on used textbooks at a lower price. The best thing about it, they rate the books so you know ahead of time what you're actually buying. The description tells you whether it is a slightly used book or one that has tons of highlights in it. You put the ISBN number in and find the type of book you want for a great price! It is so easy that Half.com is one of the best places to buy college textbooks!
BIGWORDS BIGWORDS is what Orbitz is for finding cheap flight. BIGWORDS takes all textbook sellers and places them on one website so you don't have to go around looking at multiple website to find the cheapest textbook for the best quality. I wish I had known about this before I finished college last semester. BIGWORDS allows you to post the books you bought on the website to sell or you can donate them to Better World Book that helps fight illiteracy in developing nations. Buy cheap books and help save the world sounds like a great idea to me!
CLASSMATES Have you ever thought to ask your friends or classmates about selling or trading books for the upcoming semester? I know that the university I attended, there was a Facebook textbook exchange site. You could post whatever books you had for sell or trade books. You could even ask around if you were looking for a particular book. The site was very helpful with buying cheap textbooks that didn't break the bank. Especially since everyone was a student and totally understood the situation you were in, since they were too.
Mo' Business, Less Problems
We can't wait to see you all during Rush Week, September 3-5! Come drop by, we've missed you all!
Contact us!
Sources:
allwomanstalk.com

soundcloud.com
Written by Paola Perez, Public Relations