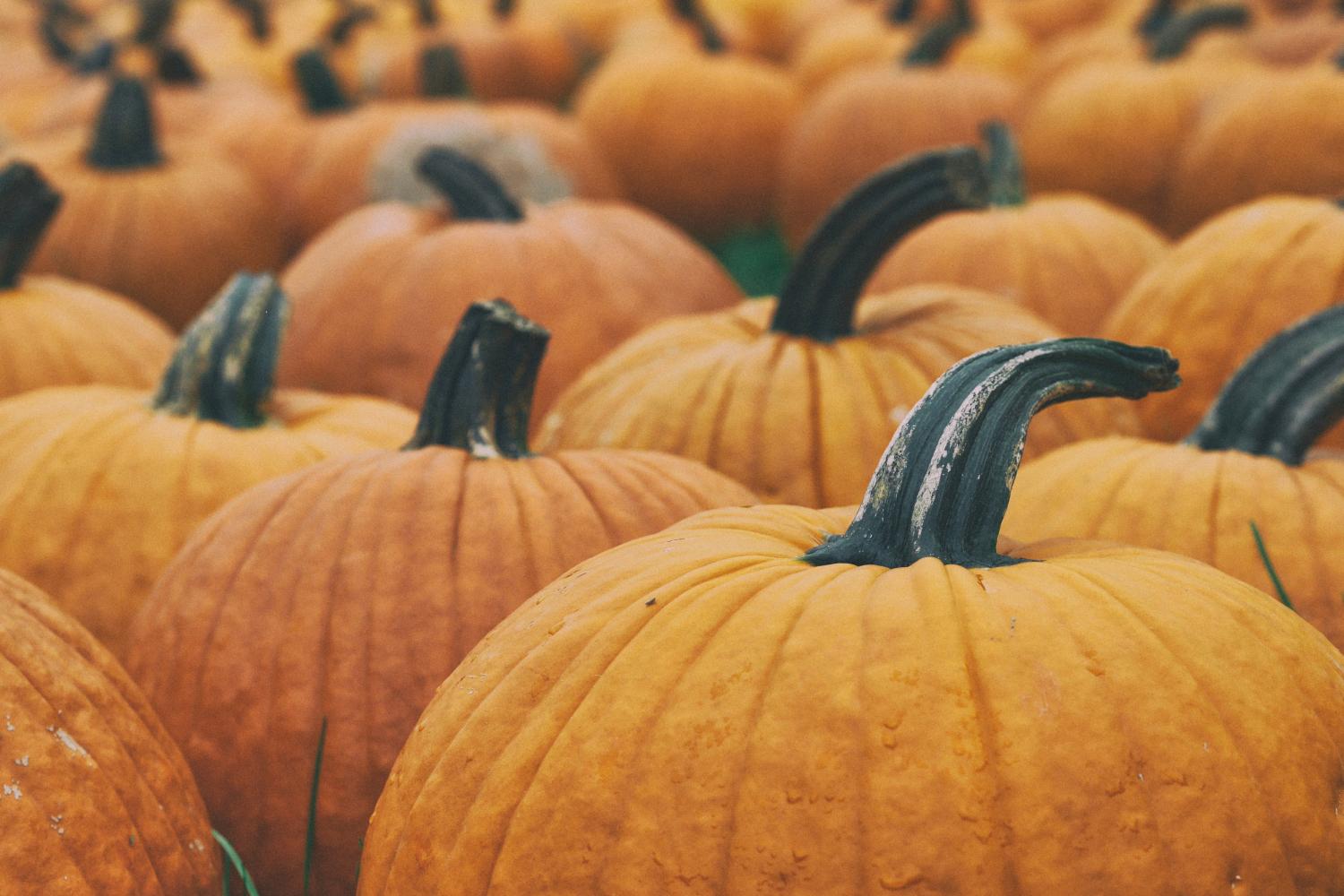 Truckee Elementary Cub News
August 31st, 2023
Truckee Elementary CUB NEWS 9/15/2023
From the Principals Desk-
Hello Truckee El Families,
Back to School Night will be this Thursday. We will have Parents meet in the gym at 5:30 pm for schoolwide introductions and important information from Mrs. Diprinzio and me. We will have in class presentation times from 6:00- 6:30 pm or 6:30-7:00 pm depending on translation times. We encourage families to visit our GATE teacher, special ed, counselor, enrichment classes and other staff who influence their students. We have a lot to learn about this upcoming schoolyear and it is so important to make these community connections. Back to school night will end at 7:00 pm. Unfortunately we will not have childcare available for this evening. We will send reminders out next week about BTSN.

We want to reinforce safe school entries and exits. Please read our safety reminder below. We want to make Truckee El the safest place it can be! Have a great weekend and we will see you all next Thursday for Back to School Night.
Ryan Galles, Principal
Reminder for TES parents about drop off and pick up
We recognize how stressful drop off and pick up times can be. You're trying to get to work, you're trying to get to activities, you're trying to survive as a parent. However, it's so important that we treat all staff, students, and other parents with respect and kindness. Please remember to follow the directions of staff in pink vests when pulling in to drop off in the morning. While you're focused on just getting your student in safely, they're focused on controlling traffic, getting 200+ students in safely, and monitoring student and adult safety at all times. Please follow their directions to ensure smooth drop offs. In the afternoon (and really at all times) please remember to use the crosswalk if coming from Truckee High's parking lot. Please follow all normal traffic rules (that means no U-turn in the middle of the street and following normal traffic laws). You are a model not only for your student but for all students around you. Please remember that we're here to help students to feel safe and supported at school from the beginning of the day to the end and we can use your help doing the same.

Don't Drop the Top!
The Shane McConkey Foundation and the Don't Drop the Top program are hosting the second annual Community Sort. In 2022, Seventy-eight adults, students, and members of community groups attended to sort over 1,300 pounds of plastic caps and lids to turn into 13 benches to disperse through our local region.
On September 30 and October 1, 2023 members of our local community will gather in the Truckee Elementary Gymnasium to sort through hundreds of pounds of plastic caps and lids to prepare them for shipping to become benches.
Click this link to sign up for our two volunteer days!
Who Wants to Work at Truckee El?
We have 2 recess coach positions that we are looking to fill. Parents in our Truckee Elementary community are encouraged to apply. They are 3.5 hour positions from 11:00 am until 2:30 pm. It is a great way to be part of our school community and be on the same schedule as your student. Please reach out to Mr. Galles if you are interested. The positions are posted on EdJoin.org and we are hoping to have them filled by the start of the school year. https://www.edjoin.org/Home/DistrictJobPosting/1828294

Tech Tips for Parents
Tech Tip for Parents: Setting up Parental Controls Setting up parental controls on your child's devices is a proactive way to support their well-being and safety. By filtering and restricting online content, parental controls act as a digital safety net, protecting your child from inappropriate material, cyberbullying, and other online risks. Additionally, these controls allow you to set time limits, striking a healthy balance between screen time and other activities, fostering a well-rounded lifestyle. Taking this step shows your commitment to creating a safe and nurturing digital environment, empowering your child to have a positive online experience while safeguarding their overall well-being. Setting up parental controls is different depending on the device being used. If your child uses an iPhone or iPad, instructions are here: https://support.apple.com/en-us/HT201304 For Android devices, instructions can be found here: https://support.google.com/googleplay/answer/1075738?hl=en Each week, we will provide you with valuable tips for you and your family. If there's a specific topic you'd like us to cover, please don't hesitate to reach out to me or our school district's Director of Technology, Mr. Hilton, at ehilton@ttusd.org.

Please take our Facilities Master Plan Survey to Provide Input
School facilities are pivotal in creating safe and conducive learning environments for our students and staff. Your input is essential as we build a forward-thinking Facilities Master Plan that will meet our students' evolving needs and reflect the values of our entire community.
The TTUSD Facilities Master Plan is a 5- to 7-year roadmap outlining long-term strategic goals to develop and enhance TTUSD's physical infrastructure. This plan will establish a path forward by identifying our most critical needs, complete with steps, timelines, and projected costs. By utilizing the completed planning document, our district staff and the Board of Trustees will be empowered to make well-informed decisions on feasible, actionable steps aligned with our long-term vision.
Beginning last spring, staff and a specialized consultant began collecting partner and school site feedback through targeted input sessions. The next step in this process is to hear from a broader audience through the following survey and district-wide in-person community meetings, which will take place this fall.
The survey has 20 multiple-choice questions followed by one open-ended question where you'll be asked to share your "thought" within a new platform we're using, Thought Exchange. By participating in the final open-ended question, your "thought" will be shared with others so they can rate their level of agreement; however, your identity will always remain private.
Here's how it works:
Answer the first 20 multiple-choice questions.

Share your "thought" on the final open-ended question.

Afterward, you'll be prompted to assign stars to other people's "thoughts."

Assign 1 - 5 stars to other people's thoughts to indicate if it's something you also support.
This survey and Thought Exchange will be open through Friday, September 29, 2023. We encourage you to return to this exchange before the deadline to share more responses as you think of them and to rate more thoughts. Please note that you do not need to read and assign a star rating to every thought; however, the more you rate, the more informative the results from this exchange will be.
Please note the first step for participants is to select the language they'd like to participate in, so it's the same survey for our English and Spanish-speaking families.
Thank you for taking the time to share your ideas and input with us, we truly appreciate it!
Information Regarding School Illness
We are entering the cold and flu season and in an effort to keep everyone healthy at school please remember to keep your student(s) home if they are sick. We recommend that your child stay home from school if experiencing illness symptoms. To decide whether or not to send your child to school, please consider the following guidelines.
Definitely keep your child at home for treatment and observation if he/she/they has any of these symptoms:
Fever greater than 100ºF. Your child needs to stay home until they are fever-free for 24 hours without fever-reducing medication.

Vomiting: Your student may return to school once they've been 24 hours without vomiting

Cough and Cold Symptoms: Please keep your student home if they have worsening cough and cold symptoms.
To help prevent the flu and illness, teach your child good hygiene habits:
Wash hands, frequently, for 20 seconds with soap and water

Do not touch the eyes, nose, or mouth (the T-zone)

Cover mouth and nose when sneezing or coughing. Use a paper tissue, throw it away and then wash hands

Avoid close contact with people who are sick. Keeping a sick child at home will help minimize the spread of infections and viruses in the classroom.
Remember to get your flu vaccine!
Please see the following links for symptoms and guidelines for common illnesses
TTUSD's Updated COVID-19 Quarantining Protocol
Thank you in advance for helping to keep our school healthy.
TTUSD Health Services
TES Drop Off/Pickup Procedures
Early Outs
Please limit pulling your student out early from school as much as possible. If you need to pull them out early please come to the office 10 minutes before you need them. We cannot pull them from class before you're in the building and need time to be able to gather them and their things.
Change of Plans
Change of plans can be very stressful for your student (and their teacher). Please call the office before 2pm for any change of plans. We understand there may be changes but informing the office as soon as possible allows for us to remind your student of the change ahead of time.
Independent Study
We recognize there's a balance between school life and family life. Limiting the time you pull students out of school is essential for their learning and social emotional wellbeing. As much as we try to make Independent Study work similar to missed class instruction it just isn't the same. If you're planning a trip outside of school breaks, that is 3 or more consecutive days please use the InformedK12 link found on the district's website. Request independent study 2 or more weeks in advance, requests less than 2 weeks in advance may not be approved. We may approve up to 15 cumulative days per year, but hope you don't take all 15. When your student returns to school after their Independent Study, the work given is due within 5 days with 100% completion otherwise the Independent Study is considered unexcused absences.
Absences
We miss your student when they aren't here. And we worry about them! If your student is absent for any reason please call the office or email at tesoffice@ttusd.org. We do our best to find out why they're gone but it really helps us when you call.
Parent Pick Up
We love that you all are loving to get to know one another! The spot where most parents are standing and congretaing is causing some safety and visual concerns for students and staff. If parents could congregate closer to the actual sidewalk crossing (the one between TES and THS) on the dirt area this would open up visual line of site for staff watching students and parents watching for kids as they pull in as well as allow for kids to easily walk along the sidewalk in a safe manner.

TTUSD Master Bus Stop List
For the safety of your student(s), please make sure they arrive five (5) minutes before the posted bus stop time. Students are required to line up 12ft. away from where the bus stops. Students must wait for the door to open before approaching the bus. All students, Pre-K through first grade must be supervised at the bus stop by an adult, 18 years or older in the morning and afternoon. All students are assigned to a bus stop, and are only allowed to ride the bus to and from their authorized bus stop. We do not allow same day changes, all requests for a different bus stop must be authorized by the transportation department 24 hours in advance.
All bus routes are at capacity, we may not be able to approve your child as a guest rider to an alternate bus stop.Please call the transportation office with any questions or concerns.
TES PTO Reminders
There will be a lot of fun PTO supported events coming up including our first ever Back to School Picnic at West End Beach starting at 5:00 pm. Back to School Night is September 21st from 5:30-7:00 pm. Our Walkathon will be October 13th. The next cycle of PTO enrichment is going to be October 8 through November 17th. Our PTO Meeting schedule is listed below. We would love for you to be involved!
Important Upcoming Dates
September 21- Back to School Night 5:30-7pm

September 21- International Day of Peace
September 26- Sagehen Field Station Trip- Flynn
September 27- Sagehen Field Station Trip- Perez

September 28- Sagehen Field Station Trip- Perkins
October 3- 5th Grade Walking Field trip to Donner State Park- Perez
October 4- 5th Grade Walking Field trip to Donner State Park- Perkins

October 5- 5th Grade Walking Field trip to Donner State Park- Flynn
October 11- PTO Meeting at Engel and Volkers 6:30-8pm
October 13- TES Walkathon
October 15- Pumpkin Patch 12-4pm
October 18- Make up Picture Day
November 8- PTO Meeting at Engel and Volkers 6:30-8pm
November 14- 2nd Grade Woodward Tahoe Field Trip
December 13- PTO Meeting at Engel and Volkers 6:30-8pm
Summer Reading Bingo Celebration
The summer reading celebration will be this Thursday, September 21st in the Cafeteria at 2:50.

If you have any questions or concerns please contact Erin Muldoon at emuldoon@ttusd.org.
Truckee El Facebook Page
Did you know the Truckee El PTO has a Facebook page? Please click the link below for information on PTO events and how you can get involved.
https://www.facebook.com/truckeeelpto?mibextid=ZbWKwL
While we are sharing Facebook pages, please join the Truckee Elementary Facebook Page. All of our bulletins will also be shared on Facebook as well.
Ryan Galles
Ryan is using Smore to create beautiful newsletters