Prosecuting Lawyer
By: Katherine Storms
What is a Prosecutor?
Prosecuting lawyers are attorneys who represent the federal government in court proceedings. Simply put, they prove someone committed a crime. Felony prosecutors specifically prosecute felons, as the name suggests.
5 Steps to Criminal Prosecution
What Does a Prosecutor Do?
Some daily tasks and responsibilities would be doing research, analyzing information, talking to people and government officials, and more. For this reason, any and all lawyers must be fair, just, skilled at research/problem-solving, communication, have a strong sense of civic duty, practice discretion about clients, and have the need for justice. These types of lawyers may be assigned to one part of the law (i.e. criminal, sex crimes, corporate crimes, etc), or they may be responsible for any and all cases to come their way.
What Kind of Education Does a Prosecutor Need?
In order to become a lawyer, one needs an undergraduate degree (a Bachelor's) and a law school degree. Commonly, one must earn a Juris Doctor, or JD, from an institution approved by the American Bar Association. Additionally, a prospective lawyer must take and pass the BAR exam for any state in which they choose to practice law. However, this is the bare minimum, for the higher in the government a lawyer is, the more training the lawyer must undergo. Possible majors before entering law school include but are not limited to: Criminal Justice, History, Government & Politics, or English.
Is it a Hot Field? What's the Salary?
The job outlook is mediocre, for there is an expected increase of 10% between 2010 and 2020, which translates into 20,000 new job listings annually. The pay rate is contingent on the lawyer's experience, location, and career advancement. Seniority is really important in the field of law. However, there is a median salary, which was $62,000 in 2014 for entry-level prosecutors.

What is it Like to Work in a Prosecutor's Office?
Most prosecutors do, indeed, work out of offices but often have to travel for meetings, to assess evidence, or for a court appearance/trial. This is a highly stressful field due to research, responsibility, and the constant pressure from higher-ups during a trial. Prosecutors work long hours with all the meetings, research, analyzing, and preparation for court trials. Seniority is really important in this field, as well, because prosecutors often aim to advance, or to become a certain type of prosecutor.
What are Some Related Courses and Extra-Curricular Activities?
Some courses that could prove helpful offered by Grayslake Central would be: an AP Government class, AP Human Geography, and language classes. These classes would give a prospective lawyer a solid base of how the world of law and government work, as well as a sense of cultural understanding and communication.
AP Government: teaches students the fundamentals of American government and politics, including hierarchies, public policies, precedences set for political incidence, and a general overview of our executive, legislative, and judicial bodies
AP Human Geography: a class relating to everything in the world but physics, biology, chemistry, and advanced math. This class teaches students about the people of the world, trends, cultures, languages, religions, and so many other things key to interacting with others
Language classes: teach communication and simple, concise thinking and speaking- skills necessary in a court of law and speech-giving
Relevant extra-curricular activities include Debate Club, Key Club, S.A.G.E. (Sexuality and Gender Equity), National Honor Society, and Spanish Honor Society.
Debate: fundamentals of research, arguments, and how Congress works. Includes skills like refuting, questioning, and dealing with pressure from being questioned
Key Club: a club meant to help students find opportunities to volunteer, helping their community, as well as improve their senses of selflessness and awareness
S.A.G.E.: develop understanding and empathy for the unique struggles many people deal with on a daily basis regarding identity and self-acceptance
National Honor Society/National Spanish Honor Society: meant to recognize excellence and outstanding students in high schools and develop superiority in the categories of scholarship, leadership, service, and character
Work/Volunteer Experience
An internship at a law office would likely be most beneficial in terms of work experience. However, this may not always be possible. For this purpose, any job whatsoever demonstrates dedication, commitment, responsibility, and initiative: all things colleges and employers alike seek out in prospective students or employees. I have had many small jobs over the course of a decade, including babysitting, walking kids to and from school, and multiple counts of data entry. These were all paid jobs, but that is not all. I also have volunteered over 50 hours to my community and globe by contributing in minor ways, such as tutoring for free, picking up trash along roadways with a local crew, participating in community events, and doing things like spending a few hours at Bernie's Book Bank or Feed My Starving Children, which are local and global (respectively) outreach programs aimed solely at helping children build better futures, which, when you think about it, is what being a lawyer is, essentially. I would be helping to make this city and this country a safer, more caring, and more compatible environment for children to prosper and grow and learn.
Work Experience/Internship Opportunities Available to High School Students
A job one could get would be as a secretary or intern at the State Attorney's Office, which would not include doing much actually related to the job, but it would give the student a sense of what the offices are like and the levels able to be achieved within this field. Often, interns also get to observe meetings, trial debriefing, research sessions, and formulating arguments. Much of this can be done by one prosecuting lawyer, for whom an intern may do filing, organizing, or some other menial but necessary task for the operation as a whole. Simply being in this environment may aid in the development of analytical skills, research strategies, discussion tactics, and an idea of how exactly these offices work.
References
References give a possible employer contacts to validate the prospect's experience and skills. Ideally, all references would have something positive to say that would contribute to the applicant's argument about why they should get the job. Three possible references I could put would be:
Daniel Landau- teacher and Debate coach at Grayslake Central. I have known Mr. Landau for two years and he knows my passion for arguing and using evidence to further any argument made, in Debate or in life.
Chris D'Amico- teacher and Debate coach at Grayslake Central. Mr. D'Amico also knows that I love to research on possible bills and communicate my ideas in order to formulate a strong argument.
Jeffrey Barry- teacher at Grayslake Central, my former English teacher. Mr. Barry could contribute about my analytical skills in regard to literature, which does not directly correlate to analytical skills in the real world, but it is definitely a starting point to be able to look at text and gauge an overall argument from many different elements put together.
Plan A: Notre Dame University to Columbia University
Notre Dame University: get Bachelor's degree in Criminal Justice, History, or Pre-Law
Average Tuition: $46,237/year
Average ACT score: 33
Average GPA: 4.11
Admission Rate: 22%
Columbia University: get law degree/Juris Doctor (JD)
Average Tuition: $62,700/year
Median GPA: 3.71
Median LSAT: 172
I chose Notre Dame because it is one of the Little Ivies, meaning it's a very good school with a high-quality education program. It also is not far from home- just a 2.5 hour drive. Columbia is also an exceptional law school with a reputation for having a large majority of the students pass the BAR exam the first time it is taken.
Plan B: University of Minnesota for Both
University of Minnesota- Bachelor's degree in Criminal Justice, History, or Pre-Law
Average Tuition: $26,304/year
Average ACT: 31
Average SAT: 1470
High School Rank that is Preferred: 81-96%
University of Minnesota- Law School
Average Tuition: $42,231/year
Median GPA: 3.79
Median LSAT: 164
I chose the University of Minnesota because they offer a program in which nonresidents can pay the in-state resident tuition fees. The qualifications are just to meet nonresident standards, outlined in the link below. The law school is also one of the top 25 in the entire country.
EXTRA: Interview With Ms. Jennifer Lindt, an Assistant State's Attorney at the State Attorney's Office: Highlights
Do you feel as though you have made a change?
"The biggest change I hope to make in society is through helping victims. I believe society is changed often by small steps such as an impact on a single person's life."

Any tips on managing stress, anxiety, and the workload?

"I definitely have a stressful and heavy workload, but I also have an incredibly fulfilling job. There is nothing quite like the feeling of knowing a victim has seen justice on his or her case or at the very least people fighting for him or her. This helps with the day to day stress in a lot of ways because a little of that goes a long way. I also have hanging in my office reminders from cases over the years such as a picture colored by victims for me which remind me why we do what we do."

To be objective or to be emotional? What about passion?
"Staying objective is a necessity in order to be focused on what needs to be done, what are the true strengths and weaknesses in any case, and simply to keep your sanity...That being said, most prosecutors have a deep passion for their work and I am certainly no exception."

Do you ever feel a trial is unfair? If so, what do you do?

"Absolutely, there have been times I felt a trial was unfair. There have been times I have walked out of a courtroom after a trial on one of my cases or one of my colleagues and wondered if the jury had been listening to the actual evidence or what a judge was thinking. I have felt completely dumbfounded by jury verdicts and judicial rulings. However, most of the time this is not true. Frankly, often times there is nothing I can do about it. While a defendant has several layers of appeals by which he can proceed, a prosecutor cannot appeal a not guilty finding by court or jury. It's an all or nothing process."

Why a Lawyer?
Ever since I was little, I have had a passion for justice and arguments. I've looked into other careers that involved changing the world and making things right, like being a pediatric oncologist or a veterinarian, but I soon realized none of those would fulfill the need I feel to make things right for the wronged in our society- the ones who were deeply wronged, like victims of homicide, sex crimes, domestic abuse, and other severely non-trivial things. Being a prosecuting lawyer just felt right since about seventh grade, and I've been on the track since then.
What Have I Learned?
I have learned a lot more about the actual environment of a State Attorney's Office, what is required of a prosecuting attorney, and the mental involvement in this career choice. I always knew it was taxing and difficult, but until my interview with Ms. Lindt, I had no idea of how big of a difference it can make to be a fighter on the side of justice, which sounds so cliche, but it's incredibly true. Lawyers are exceptional people, and it would be an honor to one day call myself one.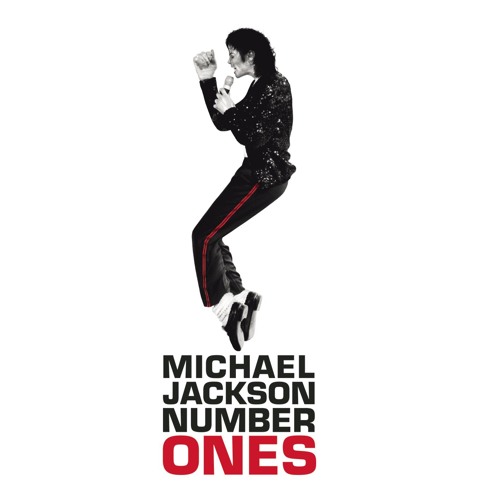 Michael Jackson
Smooth Criminal (Radio Edit) by Michael Jackson