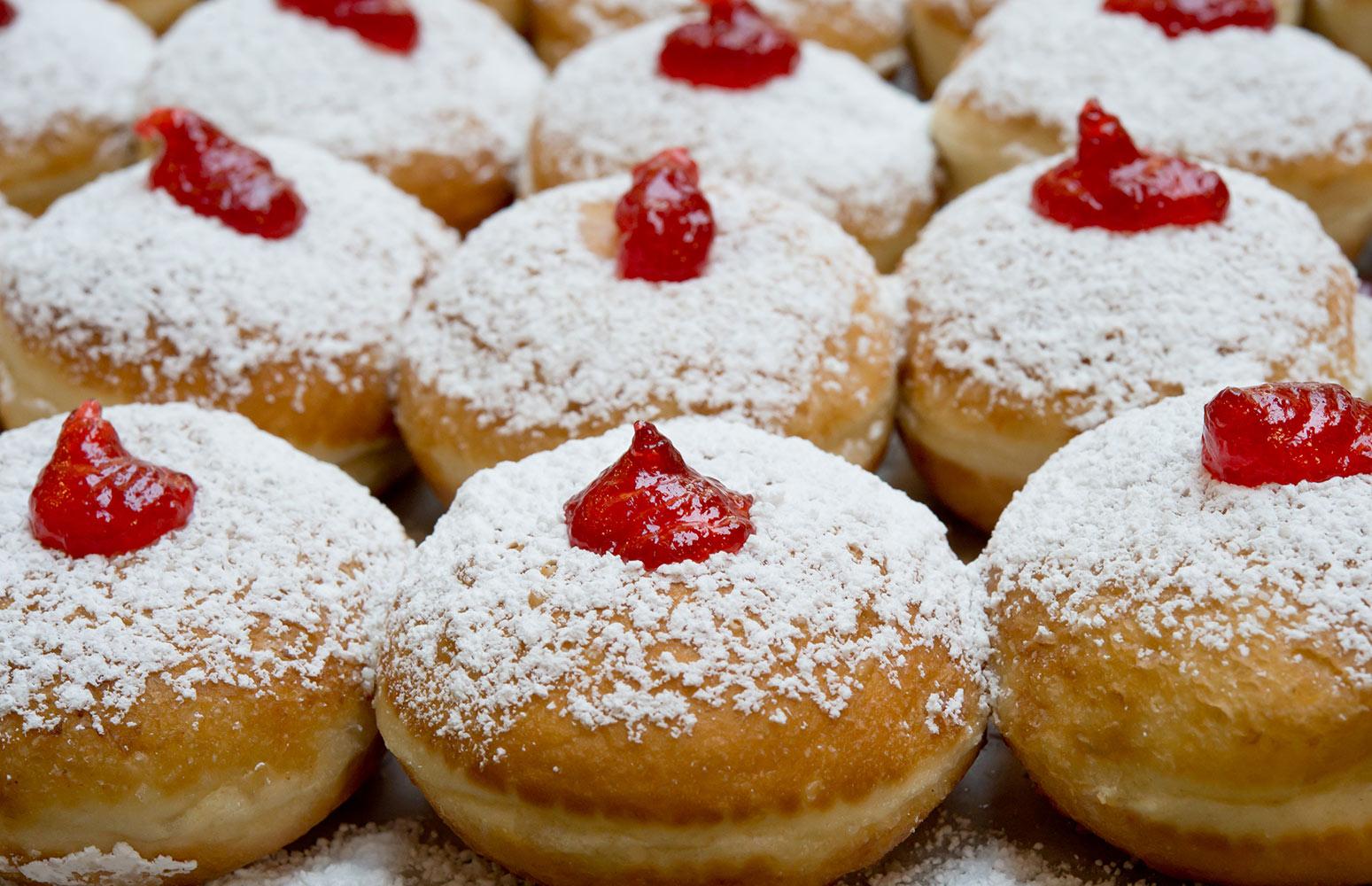 Thrive @ Cornell Newsletter
Supporting Your Health & Well-Being
February 8, 2022
Dear community,
Back in person! Back to Level Green! Doesn't it feel good? Almost like biting into a fresh jelly-filled doughnut (or your favorite baked good). Although we need to remain masked, we can use all of the in-person opportunities we now have to smile with our eyes at each other and grow our sense of connection and community.
In community,
The Skorton Center for Health Initiatives at Cornell Health
part of Student and Campus Life at Cornell University

*For an optimal viewing experience, view the newsletter in your browser.
Feel free to invite others to sign-up for the Thrive @ Cornell newsletter and/or share it with your networks!
(RE)CONNECT & BUILD YOUR COMMUNITY
Have you stopped by the Big Red Lounge on the 5th floor of Willard Straight Hall yet?!
Formerly offices and storage space, this is a new hidden gem on campus! Ping pong, board games, study space, a hidden bean bag room... come check it out! You can enjoy the lounge whenever Willard Straight Hall is open.
Explore Spirituality with CURW Care Groups
CURW is a cooperative interfaith ministry team with spiritual leaders who represent a variety of spiritual traditions.

Groups are open to students of all religious, spiritual, and worldview identities. Care Groups are not therapy groups, nor are they seminar-style study groups; rather, they are CURW-facilitated community groups that provide support and care for people that want to explore spirituality. The length, frequency, and audience for each group varies, but what they have in common is a commitment to creating spaces that nurture holistic wellbeing.
Check out this semester's offerings and
sign up online here
!
(RE)CONNECT WITH PLACES & SPACES
Library Tips for Success
Individual libraries of the Cornell University Library System offer a wide variety of open workshops designed to assist patrons in developing skills in library research, information management and computer applications. These library workshops are free and open to registered Cornell students, faculty and staff.
Tips especially for graduate students. Tips for undergraduates.
The Big Red Barn Graduate and Professional Student Center (the Barn), an old carriage house turned student center, is located in the heart of campus and surrounded by lawns and gardens. A central place for writing, eating and relaxing, the Barn hosts many events per year, including the ever popular T.G.I.F. (Tell Grads It's Friday), Trivia Night, and Annual Year-End BBQ. Connect with the Barn on Facebook and Instagram (@brbcornell) to stay up to date on Barn events and community-related news. Here are a couple upcoming events:

Monday, February 14 from 6 - 8PM at Big Red Barn

Thursday, February 17

Discussing Angela Duckworth's book

Grit: The Power of Passion and Perseverance.
Big Red Recreation Services

Beginning on Monday, February 7th, all Fitness Centers, Pools and Fitness Classes will operate at 100% capacity. Regular hours and schedules for the semester will also begin on February 7th (subject to changes per University Operating Status and staffing availability).

CAPS group counseling & workshops
Cornell Health's spring counseling groups help students experiencing anxiety, depression, and other concerns, with groups especially for students of color and LGBTQ+ students. CAPS also offers skills-based workshops on sleep, imposter syndrome, procrastination, and other topics. Group counseling and workshops are free and offered by Zoom. Find other ways to support your well-being on Cornell Health's Mental Health Care page, or by visiting the university's new Mental Health at Cornell website.

Know Your Resources for Student & Campus Well-Being
While there's much you can do to take care of yourself, there are also a lot of resources available to support your mental and physical health and well-being, and help support your return to campus, classes, and "adulting."

Please reach out to any of the resources below for information and support, and encourage your friends to do the same.


• Mental Health at Cornell website: mentalhealth.cornell.edu
• Cornell Health: health.cornell.edu
• 24/7 Help: mentalhealth.cornell.edu/247-help
Laura Santacrose
Laura is using Smore to create beautiful newsletters