The Digital Broadside
News You Can Use
Free Christmas/Historical Tours
An annual holiday tradition! Ten historic sites in downtown Richmond, Virginia, open their doors for a day of free admission and holiday festivities. Carriage rides, carolers, living history, live music, children's crafts, gift shops and more. A complimentary shuttle will circulate among all sites throughout the event. Event is rain or shine.
Check it out here.... December 13, 2016.

2015 Curriculum Framework
On November 19, 2015, the Virginia Board of Education accepted for first review the proposed revised 2015 History and Social Science Standards of Learning Curriculum Framework. This document is being reviewed and revised to reflect the new 2015 History and Social Science Standards of Learning adopted by the Virginia Board of Education on March 26, 2015.
The Virginia Board of Education is now seeking public comment on the proposed revised 2015 Standards of Learning Curriculum Framework. The Standards of Learning at the top of each page have already been approved by the Board of Education, with changes indicated by text that has been underlined or stricken. The proposed changes to the curriculum framework are indicated with underlines for additions and strikethroughs for deletions. The proposed revised 2015 History and Social Science Standards of Learning Curriculum Framework can be accessed on the Department of Education's Web site. Public comment will be taken until December 21, 2015.
Click here for instructions on where to leave comments.
What is "history?" Part 2
Why do we insist on making students take notes in class? There are two conflicting ideas that have been recently published: First, that students learn better by writing down a lecture rather than typing it (
article
) and second, that the worst way for students to learn is by lecture (
article
).
So there are two reasons I can think of to give a lecture:
to present students with important, basic information
to help students better understand a concept
Today, in our Social Studies classes, #1 is nearly useless. Almost everything they need to know is already written down. If not by a historian, writer, journalist, etc... but by you, since you're probably reading off notes as you give the lecture. So why not just GIVE the students the information and then make them USE the information in class?
Lecture #2 can still be valuable because you are probably providing a context or connection that the notes do not present themselves. For example, maybe your students read a section of the textbook for homework. Instead of lecturing the same material, your lecture discusses how what they read connects to prior learning. Or maybe you're providing a point of view that the text doesn't supply.
While #2 has value, it probably loses that value after 20 minutes. At that point, students start needing to USE what they've LEARNED.
So why do we still lecture history instead of having students use history?
Teacher|Student Opportunities
Freedom Foundation/Summer 2016 Opportunities
For more than 50 years, Freedoms Foundation has presented critically acclaimed, accredited graduate courses for teachers. Our summer 2016 programs present a variety of experiences that focus on character-building and developing responsible citizens through the study of history and the social sciences. Each program provides educators with an interactive, collaborative and enriching learning experience to assist them in providing better instruction to their own students.
It does cost money. Click here for info.
National History Bee
The National History Bee is an exciting social studies competition for students who love learning, competing, and having fun! Participating students progress from the school level to the regional level and finally to the National Finals where one student is crowned the National History Bee Champion!
What makes the National History Bee unique? Unlike other activities, participants in the National History Bee compete head-to-head to be the first to "buzz-in" with the correct answer. What results is a competition that tests a student's knowledge in a fun and exciting way! For more information about the specific stages of the National History Bee, click here.
This year, the regional competition will be at Fairfield Middle School.
Let me know if you create a team!
C:UsersNickDocumentsHistoryBee Promo V2
NEH Summer Programs in the Humanities for School and College Educators
For those without kids, or who want a break from them over the summer, National Endowment for the Humanities offers tuition-free opportunities for school, college, and university educators to study a variety of humanities topics. Stipends of $1,200-$3,900 help cover expenses for these one- to five-week programs.
For example:
The Chinese Exclusion Act and Immigration in America
Deadline: March 1, 2016
Dates: July 10 – July 22, 2016 (2 weeks)
Project Director(s): Jack (John Kuo Wei) Tchen and Joy Liu
Location: New York, NY

Gilder Lehrman Summer Institutes
The 2016 list of Gilder Lehrman summer institutes is out now. Each summer, the Gilder Lehrman Institute offers academically rigorous Teacher Seminars for K–12 educators. These highly competitive one-week seminars are open exclusively to participants in Gilder Lehrman's free Affiliate School Program.
Deadline to submit your application: February 29, 2016.
Which Came First
Students need to think like a historian. This can be done a number of ways. A simple way is for students to read two letters and use what they know to determine which comes first. Here's an
example
of what this would look like.
Students would read both letters and write why they think one comes first. These forces them to justify an opinion.
You can use these letters or find your own, they aren't difficult to find. This can be done as a classroom activity or an alternative assessment.
Word Walls
A lot of teachers are using Word Walls, but how do you know if you're using them effectively?
I recently went to a session about teaching vocabulary, and the presenter gave the following tips:
Find 10-15 words you really want to focus on for the unit. They can be general words related to social studies, e.g. boycott, or content specific like Declaration of Independence.
Create Essential Understandings based on these words, e.g., "the colonists started a boycott against British goods as a tool for protest." These Essential Understandings can contain more than one of the words you chose. Also, teach these Essential Understandings in an order that makes sense for the unit you are teaching.
Create essential questions that use these words, "How did boycotts affect colonial life?"
Use the vocabulary words in one of three ways: definition, example, or contrast. For example, you can simply define "boycott." Or, give an example for students of a boycott. Last, you can contrast it, e.g. patriots boycotted while Loyalists did not. It's best if you do all three. Students need to be exposed to these words 8 - 10 times in the unit.
Find primary sources that use these words.
Use flash cards, online flash cards, crossword puzzles, graphic organizers. Students need different types of contact with these words.
HSTRY
I've mentioned HSTRY before, but last week at NCSS, I won a paid subscription for one school to use for the rest of the year. It's a great digital tool that allows students and teacher to easily present information in a fun way.
Tuckahoe Middle School wins the prize because Ashley Kelly because she was the first to check it out after I posted about it last year.
Below is an example of what you can do with it.
You might be a ....
Great lesson idea from Social Studies Chat: #
YouMightBeAnAntiFederalist
:
Other ideas:
#YouMightBeASecessionist
#YouMightBeABolshevik
#YouMightBeAWhig
It's endless...
Trivia and Other Balderdash
Trivia 2015 - 2016: Teachers- 6 and Me- 5
Last week:
What text from the middle ages does this describe?
Still hasn't been translated
Seems to have 6 chapters: plants, astrology, biology, cosmology, recipes, and drugs.
It's been sold many times and now sits in an Ivy League school
The answer was the Voynich manuscript, answered by Brennan Maynard at Tucker.

This week:
Which battle did General Washington win by using part of a pine tree?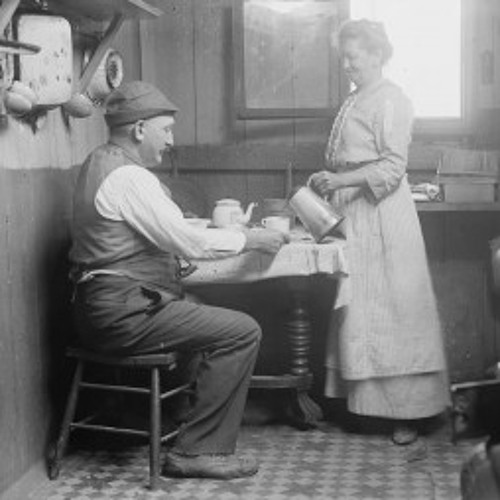 BackStory
Three Squares: Mealtime in America [rebroadcast] by BackStory