Lower El Extra!
February 2016 - Edition 3
For this edition, we tried a few new things. The first was to add sound bytes so you can listen to music while you read your children's articles. Please excuse the picture that seemingly had to come along with the music, and click on the red arrow below and to the left if you would like to listen to the Beatles :)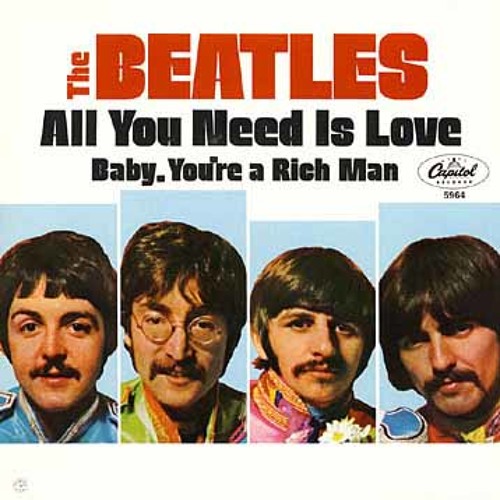 Andrew's Science Project
All You Need Is Love (Beatles Cover) (2011) by Andrew's Science Project
THIS MONTH'S CONTRIBUTORS:
Editor - Ethan Garza
Photographer - Gizelle Taylor
Journalists - Ben Agaipour, Emmanuel Atiyeh, Jake Doherty, Ella Edmonds, Alex Obadal, Lyon Jones-Rutledge, Carter Perry, Dylan Stickle
*Thank you to all the Lower Elementary students, as well as Nina and Ms. Lisa from Upper Elementary, for their participation in exclusive interviews for this publication!
Reminiscing about the fun we had before our holiday break!
We thought we would begin this newsletter with some pictures and information about the mug exchange the children participated in before the holidays!
The Mug Exchange
By Jake Doherty
The Mug Exchange has been going on for two years. Ms. Sinead started the Mug Exchange. The Mug Exchange is always on the Friday before winter break. You bring your mug in the Wednesday before. What you do at the Mug Exchange is simple. You go out, buy a mug, fill it up with stuff like candy (if you want), wrap it up, and bring it to school. Someone in class will put a number on the mugs. Then they write that number on a card. Then they put the cards in a hat, and each student picks a card from the hat. If you get nine, you come over to the table with the mugs and find the mug with the number nine and bring it back to the rug. Later in the afternoon you will use your mug for hot chocolate with some popcorn on the side while watching a movie. This year we enjoyed watching How the Grinch Stole Christmas! Many of us were in our pajamas! We got to bring the mugs we picked out home with us.
NEW ADDITION this month . . .
While the third years are enjoying the process of producing a newsletter on their own, they wanted to be more inclusive of the other Lower El students in this edition!
What is your favorite work in Lower Elementary and why?
Interviews done by Carter Perry & Dylan Stickle
Noah: "Imaginary Island because it involves a lot of drawing, coloring, and puzzles."
Ben: "All works because they are fun."
Seva: "Math because it is fun!"
Emmanuel: "The Country Report because I really like Germany."
Gabriel: "The Division Stamp Game. Math is challenging!"
Ava: "Math and Reading because they are fun."
Jake: "Country Reports because when I finish it, it will feel like a big accomplishment."
Ella: "Math because it is fun."
Holly: "The Planet Puzzle because it is easy."
Saylor: "All the works because they make me happy!"
Ethan: "The timeline because I like to learn about animals."
Harris: "Pin Maps because I like to learn about other countries."
Tyler: "The Precambrian Puzzle because I made it!"

Lyon: "Test Tubes because I like math."
Anouk: "Animal researches because they are fun."
Colin: "Checkerboard because I like math."
Alex: "Test Tubes because it involves math."
Christopher: "Grammar Boxes because I like to learn about parts of speech."
Carter: "Country Report because it is very fun!"
Marshall: "Parts of a bird because I like to learn about science."
Porter: "Bead Frame because it teaches you to do math."
Chase: "All the works because they are fun!"
Lilly: "Bead Frame because I like exchanging with it."
Cameron: "Bead Frame because it can take away stuff."
Ashby: "All the works because you can learn."
Dylan: "Country Reports because I get to do what I want with it."
Gizelle: "Golden Mat because you get to put down different colored bars."
Connor: "Test Tubes because I really like math and division."
Harper: "Pin Maps because I like learning about geography."
Charlotte: "The Grammar Box because I like to learn about adjectives."
Roman: "Test Tubes because it is interesting."
Rishi: "Land and water forms because it teaches me a lot."
Sam: "Country Reports because it teaches you about the country."
The WMS Auction
Saturday, March 12th, 5:30pm
4900 Mooretown Road
Williamsburg, VA
By Emmanuel Atiyeh
This year, the WMS Auction will be held on March 12th. The theme is "Good Vibrations." The parents can bring their children, and the children will go to a childcare room. Food for the children is pizza and drinks. Food for the adults is a choice of Hawaiian Chicken or Eggplant Parmesan. It also includes bread, salad, dessert and drinks. Parents can pay with cash, checks, or credit cards. There will be a 50/50 raffle. The auction is at 4900 Mooretown Road. Please get your tickets by March 4th. We can't wait to see you there!
Reading Buddies
By Ben Agaipour
Reading Buddies is a program where we read together at Williamsburg Montessori School. Older students from Children's House and the second- and third-year students from Lower Elementary are paired up to read together. The Lower Elementary students pick out a book to read to their buddy. For example, I am reading The Sneetches by Dr. Seuss to my reading buddy, Maxim. Each Wednesday after recess we pick a book and meet in one of the classrooms and read to our buddy for fun. In March, we will be put into groups to perform in Reader's Theater for our parents. Reading Buddies is a fun program that has been going on for four years at WMS.
Learning Piano
By Lyon Jones-Rutledge
I started taking piano lessons about six months ago. My teacher's name is Mrs. Amory. She became a piano teacher by studying music in college. Mrs. Amory chose piano because she inherited a piano when she was young. She teaches fifty students. Mrs. Amory has been teaching for thirty-three years. Her favorite song is sono te pitarifique. Mrs. Amory's favorite composer is Frederic Chopin. I enjoy learning how to play the piano.
Ella interviewing Nina

Upper Elementary student

Front room of the beautiful new Upper Elementary!

Richmond Road campus

Alex interviewing Ms. Lisa Blackford

Directress in Upper Elementary
Interview with Ms. Lisa
By Alex Obadal
1. How long have you been working in Upper Elementary?
Ms. Lisa has been a teacher for 20 years and has been teaching at WMS for 10 years.
2. What do you enjoy most?
Ms. Lisa enjoys researching.
3. What is your favorite work to do with the students?
My favorite work to do with the students is the timeline of history.
4. What are the students currently learning about?
The students are currently learning about the area of polygons, the human body, and early explorers.
5. Do you like your new building on Richmond Road?
Ms. Lisa likes the new building ,especially all the windows.
6. What is different from the old building compared to the new one?
The new building is being shared with the Middle School.
7. Do you have P.E. in Upper Elementary?
Upper Elementary has Physical Education. They just finished working with Ms. Michelle doing Cross Fit.
8. Do you have equipment for the playground?
Yes, the Upper Elementary has many types of balls that they use for games and sports on the playground.
Interviewing an Upper Elementary Student
By Ella Edmonds
This year Upper Elementary moved to a new building on Richmond Road.
Recently, I went to visit their new space and interviewed Nina. Nina likes her new space because it is more organized. She and her friends have recess in the backyard of the school. Once they had lunch with the middle schoolers, since they now share the building. They do not do works together though. Nina is researching Mesopotamian agriculture.
I enjoyed visiting Upper Elementary.
| | | |
| --- | --- | --- |
| | | |
| Alex, Ella, and Gizelle in front of the new Upper Elementary building | Ms. Lisa teaching a group lesson | Upper El celebrating Dr. Martin Luther King, Jr.'s birthday |
We hope everyone has a wonderful Valentine's day next week! Love, Lower El