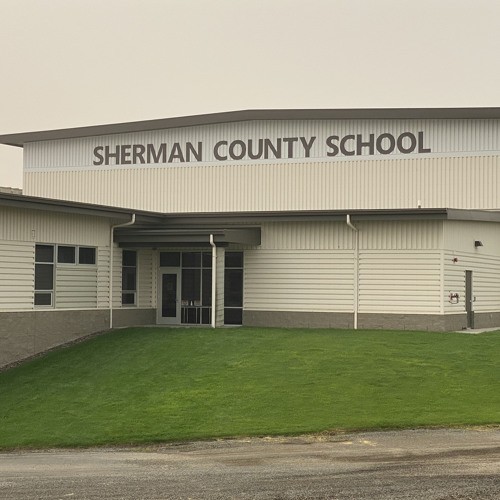 Brittany Waggoner
Message from Superintendent Owens by Brittany Waggoner
For the Good of the Order ....
Remember, School Supplies ARE HERE waiting for your student(s)! Provided by the school.
AM Drop-off can begin at 7:45am. School building will open at 7:45am.
School begins at 8:15am. Dismissal at 3:15pm.
Face Coverings must be worn and social distancing of 6 ft maintained.
Face coverings are available here at school if they are needed.
Meals are FREE through our Seamless Summer extension until 12/31/2020.
Chromebooks will come to school and home each day. Please bring the charging cords as well so they are there in the event the Chromebook requires charging.
Please send students with headphones.
Please have students wear appropriate shoes for physical activity each day.
Students are welcome to bring a water bottle. Bottle Fillers are open.
Snacks will be provided for K-6.
Bus Safety & Transportation
Week #2 - Husky Ticket Winners
WOW! The PE Dept has been floored with the amount of mileage the class teams have completed!!! We've been working hard to get PE materials ready that aligns with the opening mandates. We can't wait to have you back in the gym and on the field!
Team = Total Miles
K-2 = 110.35
3-4 = 95
5-6 = 64.7
Staff = 103
Total = 373.05
Fall Conditioning & Connections is HERE!
We are offering an after-school Fall Conditioning/Connections Program beginning on Monday, September 21, for all students grades 9-12. The program will run every Monday through Thursday from 3:30pm - 5:00pm. Beginning on Monday, September 28, we will add students in grades 7 and 8.

Our purpose is to prepare student athletes for the upcoming sports seasons, after nearly 7 months of limited to no physical activity or training. We also aim to reacclimate students to efficient use of their time (i.e. juggling academic and athletic responsibilities), and to provide an avenue for students to connect with peers and coaches.
Students will need to have an updated physical. In addition, everyone should:
Come dressed and ready to go! (Locker rooms are not available)
Bring a FULL water bottle
Bring a face covering
All activities will be outside. Face coverings, social distancing, and all other protective measures will be followed. The safety of everyone is our primary goal.
Please go to Family ID to register your student.

REGISTRATION
A parent/guardian should use the following link:
https://www.familyid.com/sherman-county-school-district
Follow these steps:
Login.
Scroll down to the Programs section and click on the blue "2020-21 Sports Registration" link.
Next click on the green Register Now button and complete the form.
Click the Continue button when your form is complete.
Review your registration summary.
Click the green Submit button. After selecting 'Submit', the registration will be complete. You will receive a completion email from FamilyID confirming your registration.
At any time, you may login at www.familyid.com to update your information or to check your registration(s).
Please don't hesitate to contact Mr. Lewis if you have any questions.
Attendance Reminder for 4-12th Grade
Elementary
- required to check in with their classroom teacher at least 1x/day
Secondary - required to check in with every teacher for their enrolled courses at least 1x/day.
How can I check in?
Be present on LIVE google meets
Email
Text / Call
Google Hangout
Submit an Assignment
The format for which you check in is very flexible! Just ensure that students are connecting with their teacher(s) on a daily basis.
Tuesday-Friday from 12:00 - 12:30pm
Pickup locations:
Grass Valley Baptist Church
Moro Courthouse
Wasco Depot
Rufus Community Center
Meals Sign Up Flyer
In order to receive these meals throughout distance learning, you will need to sign up.
Locations Available
Moro City Park
Wasco City Park
Rufus City Hall
Grass Valley Park
Sherman County School District
"Working Together To Put Student Success First"