Together in Learning and Faith
January 6 - Our Lady of the Angels Catholic School
Father Kris, Charlie Brown and Linus...
Father Kris shares a beautifully powerful call to welcome silence into our lives,
as it is intimately connected to peace.
May your eyes, ears, minds and hearts be open to silence
and welcome Christ's peace throughout 2019.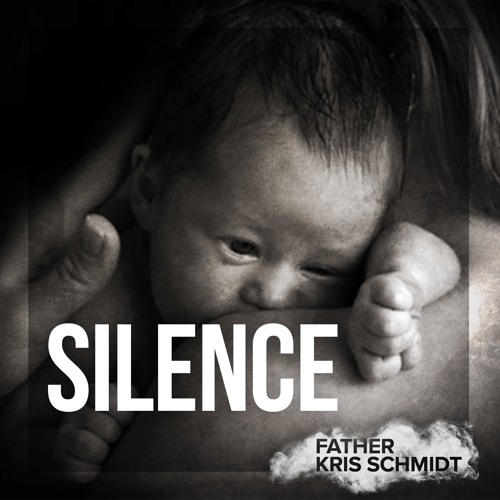 A Beggar's Heart
Silence by A Beggar's Heart
First Communion - Calling Grade 3s
Grade 3 Families....
Registration deadline for First Communion is January 12. Classes begin January 14 and we celebrate your First Communion on February 24 @ 2pm.
Please click the link below to access the OLA Parish Bulletin for details about First Communion and many upcoming events.
Join our Catholic Community: Registration Begins January 22!
Pre-K and Kindergarten Registration for the 2019-2020 School Year is opening Tuesday, January 22, 2019. Registrations are only being accepted online. Please go to our school district website: www.eics.ab.ca "Parents and Students" "School Registration"
ECS programs are voluntary and designed for children who will be five years of age before January 1, 2020.
Pre-K programs are voluntary and designed for children who will be four years of age before January 1, 2020 or three years of age (with PUF Funding) before January 1, 2020.

Elk Island Catholic Schools are committed to developing educational opportunities in the context of Gospel values, where students' gifts and talents are celebrated and nurtured. Our Lady of the Angels Catholic School and St. John XXIII Catholic School are fantastic schools and we want you to be a part of our Fort Saskatchewan Catholic community.
Choosing Catholic Education is more than just attending a Catholic School. It's an opportunity to embrace God's love and share His gift of joy in our families, Church and faith/learning communities.
OLA's Village....
OILERS SKILLS COMPETITION TICKET DRAW for the MUDRYKS
Tickets have been donated by Mr. & Mrs. Vukovic.
This is a sold out event and is an awesome family fun Oiler experience.
Details:
Event is on Sunday, January 13th @ 12:00

Ticket pick up at Rogers Arena All Call before the game

2 sets of 3 tickets are up for the draw.

Sales ran the last week of school in December, and the first week back in the new year

2 draws will be made on Friday, January 11th and winners will be notified

Tickets are $2.00 each, 6 for $10.00, or a whole sheet for $20.00 and you may enter as many times as you like.

Please know there is no obligation to purchase a ticket.
Every OLA family initially went home with a sheet of 12 draw tickets in December. Please fill out one, some, or all and return the appropriate amount of money to school. If you would like to write a cheque it can be payable to Elk Island Catholic Schools.
Please contact the office at 780-998-3716 if you would like more draw tickets. Tickets should be returned to school by Friday, January 11th at 9:00 am. We will be drawing our 2 lucky winners at 1:00, and the 2 winners will be notified soon after.
Thank you and God bless you for your generosity.
Tech Time: Keeping our Children Safe Online
In this section of the newsletter, we will share tools and information with parents to help bring awareness for children's safety while they are online or during their screen time. It is our goal to highlight upcoming workshops or articles about technology and kids.

Take a moment to read the following article:
5 Media Resolutions Every Family Should Make in 2019
Checkpoint in Learning: Online Report Cards
As a checkpoint in learning, and a third formal connection highlighting your child's learning progress, report cards for grades 1-4 will be available for viewing on
PowerSchool
after school on Wednesday, February 6, 2019.
As we continue to be paperless, it is important that all parents have access to their PowerSchool account. For your convenience, please click here to access PowerSchool. Should you encounter any challenges logging in, please contact us at the school at 780-998-3716 and we will be happy to help!
Looking Ahead . . .
Monday, January 7

Monday Faith Assembly & Celebration of Epiphany @ 9:00 am in the gym - please join us!
Junior Options Selection Day
Tuesday, January 8
Wednesday, January 9
Spirit Day - PJ Day!
Hot Lunch provided by Fort High Foods (by pre-order only)
Junior Options Begin!
Early Dismissal at 2:14 pm



Thursday, January 10
Friday, January 11
See you today, Kindergartners!
And a Little Further Ahead . . .
January 12 Registration deadline for First Eucharist in 2019

January 14 Faith Assembly 9:00 am - please join us!
January 16 Rocks & Rings Presentation
January 17 Face to Face Ministries visit OLA!
January 21 Faith Assembly 9:00 am - please join us!
January 24 Grade 3 Teachers Pet Presentation 9 am -11 am
January 25 Kindergarten Winter Wonderland Presentation 9 am - 10:30 am
January 25 Grade 4 Skate 12:30 pm - 2:30 pm
January 31 NO SCHOOL FOR STUDENTS - Professional Development Day for Staff

For more upcoming dates, please visit our website calendar.

You can view our Kindergarten Calendar here and our Pre-K Calendar here.
Our Lady of the Angels School
9622 - Sherridon Drive
Fort Saskatchewan, AB
T8L 1W7