Afro-Cuban Jazz!
Spice up your life with some salsa!
What does "Afro-Cuban" even mean?
The term "Afro-Cuban" refers to the Cuban culture and how it was greatly influenced by African culture. This is particularly prevalent in music, in which many styles developed in Cuba can be traced back to basic African rhythms and instruments. Many styles are categorized as "Afro-Cuban." There are even many popular songs in American culture that derive base rhythms from Afro-Cuban music! Click the link below to explore the rich cultural history of Afro-Cubans!
Here's a little taste of Afro-Cuban Jazz!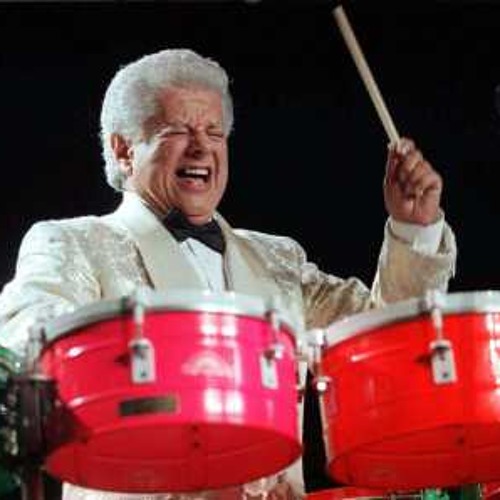 fabioaugustinis
Ran Kan Kan (Tito Puente) by fabioaugustinis
What instruments typically play Afro-Cuban music?
Typically, an Afro-Cuban ensemble can be split into two groups: a rhythm section, and a horn section. The rhythm section includes timbales, congas, bongos, piano, bass, guitar/trés (a three-stringed acoustic guitar), and auxiliary percussion. The horn section can include variety of combinations of wind instruments such as trumpet, alto saxophone, tenor saxophone, trombone, and flute. Often times, there may also be a vocal soloist performing with an ensemble as well.
Check out these performers with different instrument combinations!
Manny Oquendo Y Conjunto Libre - Elena, Elena - BETTER QUALITY
eddie palmieri comparsa cubana
Tito Puente Last Life Performance Oye Como Va
Where to begin: Clave
Afro-Cuban music is almost entirely based around a core rhythm that drives the ensemble. This rhythm is called "clave," which is also the instrument which plays said rhythm. The clave rhythm, which consists of five notes, can be divided into to sections: a three-note group, and a two note group. Since all musical content in Afro-Cuban is derived from this rhythm, the entire groove of the piece depends on starting clave with the two-note group (two-side) or three-note group (three-side).
Below is an example of "son" clave, the standard variation of the clave rhythm in what is called "three-two clave."
Step 2: The Rhythm Section
From here, the rhythm section can form their various patterns and rhythms associated with the style of music being played. Timbales, congas, and auxiliary percussion complete the percussive portion of the rhythm section, and establish the tempo and rhythmic groove of the piece. In a mambo, or traditional "son" style, timbales play a rhythm known as "cascara," while the congas play a rhythm known as "tumbao." Both rhythms are notated below.
From here, the piano, guitar, and bass add to the rhythmic groove, as well as establish a harmonic progression for the horn section to play over.
Here's an example of Manny Oquendo and his rhythm section!
Step 3: The Horn Section
With this style and groove established, the horn section can then play a melodic line that defines an afro-cuban jazz chart. Often times, this melody includes singing from all members of the ensemble in what is called the "coro" section.
Since this is a jazz ensemble, many players are encouraged to play an improvised solo on these charts. This allows performers to combine what they know from the chord progression of the chart they are playing with their own ideas and creative genius. Here's some tips on how to improvise in latin jazz music from a professional latin jazz pianist, Rebecca Cline!
freejazzlessons
Minor Bossa Jam Track by freejazzlessons
That's It!
All the parts have been explained. Fitting them together starts with some quality charts to play. "Salsa Session" by Birger Sulsbruck, Henrik Beck, and Karsten Simonsen is a great place to start. This book has twelve tunes that can fit a myriad of instrument combinations. Three-Two Publishers also has a large selection of great latin jazz charts that can fit a variety of ensembles. Check these out, and get started!
Tito Puente - El Cumbanchero