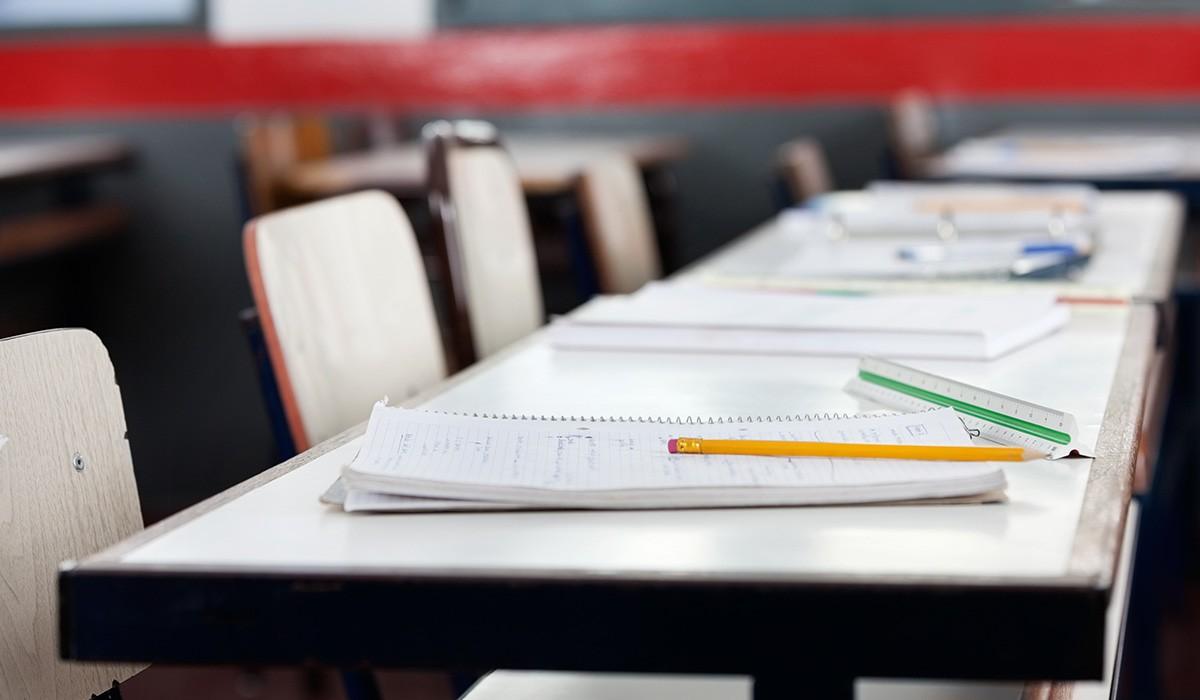 ALL BULLDOG
October 31-November 5, 2022 Marysville Jr/Sr High School
Get Excited!
As I turn a year older (yes, this happened last week) I have a couple thoughts going through my head. First, thanks to those who somehow found out that it was my day and made it special. My goal every year is to be incognito and have the day pass just like any other. Second, the reason that I want to treat it just like any other day is because I want to treat every day like a celebration. It shouldn't take a certain day to get excited. I had fun this last week watching our athletes compete at a high level as they vied to move to the next level. I am so proud to be a part of your Bulldog family. I can't wait to hear all about the FFA and their national convention and look forward to Wednesday when I will go with FBLA to Topeka for their leadership day. Take advantage of the opportunities afforded you by being a part of the Bulldog family. There's a lot to do and be excited for as we move into this next part of our school year.
Tim Woodcock, Principal
NICE JOB CROSS COUNTRY TEAM!!!
Silas Miller earned All-State honors finishing in 7th place at the state cross country meet held at Rim Rock in Lawrence with a time of 16:19. The picture above is courtesy of the Marysville Advocate. On the girl's side, Brynn O'Neill finished in 23rd place in her final race of the year. The boy's team managed to finish in 6th place. The rest of the competitors places are as follows: Nathan Miller 38th, Brenner Pilsl 57th, Mason Rader 66th, Asher Wassom 77th, Gable Fredrickson 82nd, and Sander Zutter 92nd place.

Club Connection:
NHS meeting has been moved to November 3rd.
The Builder's Club is hosting a Junior High Fall Festival Dance on Friday, November 4th at St. Gregory's Parish Hall from 9pm - midnight. Tickets are $5 at the door.
On November 8th, the KAY Club will be hosting a Red Cross Blood Drive in the Junior High Gym. The drive will run from 9:00-2:30. New and old donors are welcome! Please sign up in Mr. Cook's room or visit redcross.org to sign up for a time to donate.

Donkey Basketball will be coming to Marysville on November 9th in the gym, thanks for FCCLA! Mark your calendars to come and cheer on your favorite team riding donkeys for a great cause!
November 10th, the Student Council will be holding a silent auction bake sale open to everyone. There will be pies, cookies, cake, brownies, etc. They will all be homemade goods. All students and staff are welcome to bid. Part of the proceeds will go to the Kansas Honor Flight.
Although the end result was not what Coach Trimble and the Bulldogs wanted from Friday's loss in Hesston, getting to play on a stage and night like the one above was a goal of this team. Thank you seniors! Let's build on what was accomplished this year.
Upcoming Events @ MJSHS
November 1
JH Girls Basketball vs Riley County @ Home, 4:30pm
November 2
FBLA Leadership Day @ Washburn
November 3
JH Girls Basketball vs Abilene @ Home, 4:30pm
November 4
Elementary Ag Day @ High School
November 5
JH Wrestling @ Rock Creek, 9:00am
Teacher of the Week: Mrs. Shelby Siemens
I can't wait to see the pictures and hear about the experience of our students who have been in Indianapolis for the National FFA Convention. Mrs. Siemens is passionate about our FFA students developing the leadership capabilities to be successful, especially at a higher level. Her push to get students those opportunities like the national convention is a huge reason why she is a huge asset for our school. Congrats, Mrs. Siemens!
Bulldogs of the Week in High School: Kadence Spurgeon & Peyton Smith
Kadence is friendly, dependable, empathetic, and a hard worker. She will always help out and volunteer for club activities. She is organized and balances school, sports, and work very well. Nice job, Kadence!

Peyton loves his school. He represents Marysville well with outstanding leadership and respect both inside and outside of the school walls. His dedication to being All In, All Bulldog is evident every day!
Bulldog of the Week in Junior High: J.T. Becker
J.T. is a leader within his class and friendly to everyone. He welcomed another student who doesn't typically have anyone to sit with at lunch last week. He made him feel welcome and included that student.

Bulldog of the Week Winners
Don't forget that High School Bulldogs of the Week get to park at the start of the bus lane on Walnut Street. Or they can have a movie pass to the Astro 3 Theater! Our Junior High Bulldog automatically gets a movie pass to Astro 3!
Counselor's Corner
Are you looking for a formal dress? Cinnderella Connection is the place for you to find your FREE formal wear. Located at St Johns Lutheran Church in Beatrice, Ne. We are available for ANYONE to come get a formal dress! Open November 12th, 9am-noon
Lunch Menu: October 31-November 4, 2022
Monday:
Mandarin Orange Chicken w/Wild Rice OR Deli Sandwich
Steamed Carrots, Mixed Fruit, Milk
Tuesday:
Corndog OR Pick 2 & Garden Bar
Curly Fries, Green Beans, Apple Slices, Fruit Cup, Milk
Wednesday:
Sloppy Nachos OR Pick 2 & Garden Bar
Breadstick, Spanish Rice, Refried Beans, Calif Blend Veg, Cantaloupe, Milk
Thursday:
Ribbette Sandwich OR Pick 2 & Garden Bar
Tator Tots, Steamed Broccoli, Sliced Peaches, Juice, Milk
Friday:
Chicken Sandwich OR Uncrustable
Scalloped Potatoes, Peas, Tropical Fruit, Milk
Timothy Woodcock
Timothy is using Smore to create beautiful newsletters