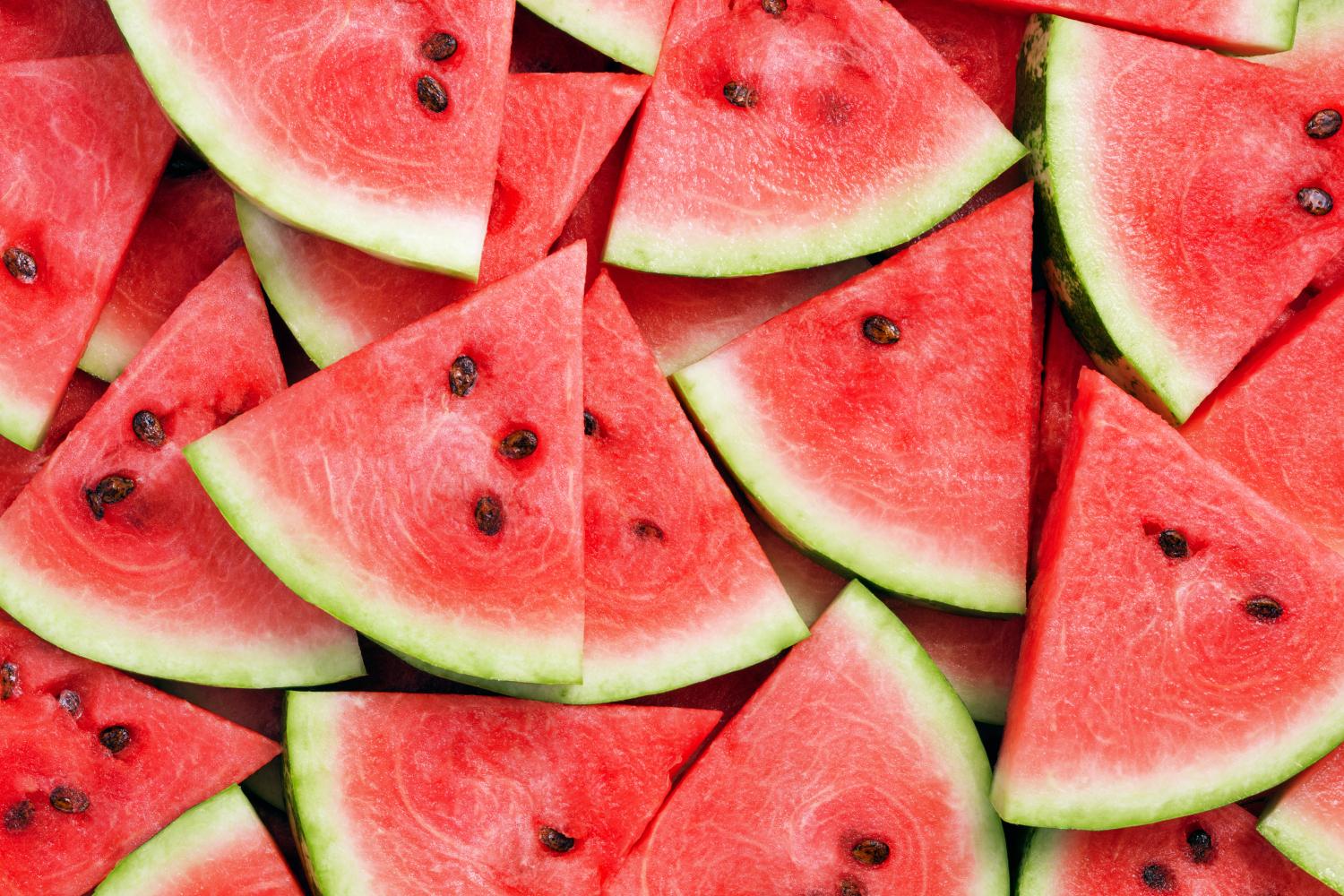 Hawks Happenings
September 2023
You can now feel a coolness in the air which signals that Fall is on the way! Thanks for a great first week at NBES! It always takes a little bit of time to get back into the groove and streamline procedures. This month we will be collecting Beginning of the Year (BOY) student data as well as moving into our instructional units of study. I'm looking forward to a great month of growing, learning and succeeding here at NBES!
The new afternoon car rider line is flowing nicely but we still have almost 80 cars that are backed up on Flat Creek Church Road each afternoon. Our goal was to decrease the number of cars on this main road but we still have so many cars lining up prior to 2PM causing this problem. Please do not come on campus prior to 2 PM to line up for the car rider line. We are currently working with BCS leadership regarding a possible new entry to our school but this is a long range project. We need everyone to follow the established procedures for the safety of our school and the community who use Flat Creek Church Road for travel.
As you know from the phone message on Sunday, we will be holding our perimeter and full lockdown this Thursday morning. Here is a repeat of the information that was shared.
A perimeter lockdown is a proactive measure in which we bring all students inside the building. Instruction continues as normal and students continue to move within the building but there is no recess or classes in the trailers.

A full lockdown is when all classroom doors are locked and everyone is in a secure location within the classrooms. When staff provide instructions to students regarding the full lockdown drill, they inform students that a full lockdown is when we have to be quiet in case a mean dog or another animal gets inside our building. We do not discuss other issues that may be shown on the news. That is for parents to discuss with your children as you see fit.
Again, this Thursday morning will be our safety drills. Please do not be alarmed if you see police cars on campus on Thursday as this is a state required safety drill and we partner with our local lawn enforcement during these drills.
Here are some more reminders:
Remember that any parent who plans to walk their child to class at morning arrival will need to sign in at the office. You will need to wear a visitor sticker in a visible location as you travel through the hallways. Make sure to bring your ID for a quicker sign in.
All students are expected to be in their classroom by 8AM. Any student who is not in the classroom by 8 AM will need a tardy slip to gain entry to the classroom. Check in at the main office to get a tardy slip.
If you are late, please be sure to park in a parking space (not in the car rider circle) and walk your child into the office.
Tardy students may NOT be escorted to class by parents since classroom instruction has already began. Staff will assist your child to their classroom if they are not sure of the way.
Reminder for car riders: if your child gets out of the car on the driver's side, they MUST walk in front of your car to the sidewalk. You will look out for your own child walking in front of your car but the car behind you may not know to be on the lookout!

PLEASE REMEMBER TO BRING YOUR ID IF YOU ARE CHECKING YOUR CHILD IN TARDY OR CHECKING YOUR CHILD OUT OF SCHOOL EARLY.
NBES Open House and Title 1 Curriculum Night
Thursday, September 28th is our Open House and Title 1 Curriculum Night. We hope you can join us! During this event, we will be hosting Nothing Bundt Cakes who will be selling bundtlets (individually-sized bundt cakes in various flavors). They will donate $1 of each bundtlet sold back to our school!

Fall Pictures - September 26th!
AFTERNOON Car Rider Line Reminders
Thank you for your patience with the car rider line. We need your help in ensuring that no cars line up prior to 2 PM! This is a major safety concern since our buses cannot get on campus without passing cars that are lined up before they are supposed to be on campus.
Parent Advisory Council and SIT Parent Representatives
NBES PTO News & Information:
📣What does NBES PTO actually do?
-We volunteer at school events as requested by the staff. In order to volunteer in any capacity, you will need to fill out an online volunteer application by going to https://buncombeschools.org, clicking on the magnifying glass in the top right corner and searching for Volunteer. Choose Level 1 or Level 2 - we highly recommend Level 2 in order to be able to help as much as possible. It is an easy process!
-We raise funds in one or two large fundraisers each year in order to fund our budget. Examples of what the PTO Budget assists with include but are not limited to: playground equipment, teacher allotments, extra supplies or items not covered by the county budgets, field trip money to lower the costs for all students, hospitality events for staff and students, specialty grant projects, clubs, Movie License for entire school, PBIS incentives (such as Kona Ice), art framing, 4th grade picnic, Clothing Closet, Field Day, Technology and more!
-We support the school as needed on a daily, weekly or monthly basis and we would love for you to be involved in any capacity that fits your schedule!
📣We can use your help even if you are unable to be in the building often. There are many times we need help with fundraising tasks, hospitality items or just sharing posts on social media. Don't hesitate to reach out! Want a larger role? We are looking to fill many positions and jobs, so please email us or come to our meetings if you can and be even more involved!
📣Contact us at nbespto@gmail.com or on Facebook: North Buncombe Elementary PTO if you would like to help, have questions or are interested in joining our GroupMe chat to stay even more involved.
📣Sign up for Ingles Tools for schools and help our school earn funds while you shop - our school code is 10787: https://www.ingles-markets.com/tools-for-schools-link
Important Dates
September
12 - PTO Meeting @ 12:45 PM in Room K04 (please sign into the front office first)
26 - Fall Picture Day
28 - Title 1 Open House and Curriculum Night - Session 1: 5:45 - 6:15 PM & Session 2: 6:30 - 7PM
October:
2 - No School - Teacher Workday
3 - No School - Teacher Workday
10 - PTO Meeting @ 12:45 PM in Room K04 (please sign into the front office first)
16 - PTO Dance-a-Thon Glow Party Kickoff (PTO School Fundraiser)

19 - Health Fair
31 - Early Dismissal
November:
3 - PTO Dance-a-Thon Glow Party!
10 - No School - Veterans Day (Observed)
14 - PTO Meeting @ 12:45 PM in Room K04 (please sign into the front office first)
22 - 24 - No School - Thanksgiving Holiday Break
December:
12 - PTO Meeting @ 12:45 PM in Room K04 (please sign into the front office first)
NBES welcomes volunteers! There are many ways for individuals to volunteer at our school. All volunteers must fill out an online volunteer application and be on the approved volunteer list before volunteering. Potential volunteers may go ahead and start on this process by following the link below. Thank you in advance for your support!
Level 1 Volunteers - General volunteer - never supervising students.
Level 2 Volunteers - Volunteer who supervises/gives directions to students or serves in a leadership role (such as PTO board). This level requires a background check (conducted by Buncombe County Schools).
Breakfast and Lunch meals are FREE!
Exciting News from the BCS School Nutrition Department!
Breakfast and Lunch meals are FREE this year for all students! You do not need to do anything for your child to be able to participate in getting free food!
Even though lunch is free, you can still send money/load money for your child to buy additional snacks and/or ice cream.
We even have exciting news for families who normally pack their lunch! Lunch boxers may 'complete your meal for free'! Lunch boxers can get at least 3 additional items to complete their meals (example: add a grain, a fruit and a milk)! This is a great support for families! We hope that you will take advantage of this opportunity!

At this point, our School Nutrition Department is sharing that families do not need to complete the online Free and Reduced lunch application unless you need this status to help you quality for another community support.
Sign Up for the Parent Portal!
https://www.buncombeschools.org/o/bcs/page/parent-portals
From attendance and grades to assignments and announcements, our parent portals allow you to more fully participate in your child's education. We welcome parent involvement and strive to keep you informed.

The PowerSchool Parent Portal
Looking for grades, attendance, custom notification options, and the ability to update your student's contact information? This is all part of our PowerSchool Parent Portal.
Parents also love the BCS district mobile app for staying connected to their child's education. Using your iOS or Android device, you'll have instant access to menus, school news stories, district weather and safety notifications, and more!
Help NBES while you shop!
Sign up for Ingles Tools for Schools and give back to NBES!
Link your Advantage Card to NBES to help support our school each time you shop! Remember to sign up EACH year!
General Information and Reminders
NBES Student Handbook
Click here to access the 2023-2024 Student Handbook which is posted on our school's website.

General School Safety Information
Buncombe County Schools Multi-visitor Entrance Procedure
We are asking for your assistance in keeping our schools safe. As you know, our schools are usually bustling with activity such as visitors dropping by for various reasons. As a reminder, here are our guidelines when multiple people are arriving at the same time.

If you have buzzed in and are being screened and you notice another visitor is arriving, please don't hold the door and allow anyone in without being screened first.
If the other visitor is 15 feet or less from the door, please buzz in and be screened together. If the visitor is more than 15 feet from the door, please buzz in and ensure the door is closed completely after you enter.
We certainly want to encourage politeness and our visitors understand that it is unsafe to hold doors and allow visitors in without being verified by front office staff first. Thank you for your understanding and cooperation.
Safety Reminders and Safety Drills
Safety of students and staff is the top priority of schools. NBES follows all state and local guidelines regarding school safety. In order to provide a safe learning environment, it is extremely important that all parents, grandparents and visitors to our school follow all safety guidelines. If a grandparent participates in your child's drop off/pick up routine, please make sure that you share all of the information above with them.

Part of having a safe school is making sure that everyone knows what to do in case of an emergency. NBES has a safety plan that is updated at least yearly. We have a well trained School Resource Officer provided by Buncombe County Sherriff's Department. Staff members participate in safety training yearly. Part of our training with students involves classroom discussions and safety drills. Please see the list below for more information.
Classroom discussions focus on:
keeping hands, feet and other objects to self
following teacher directions
students not opening outside doors for anyone
staying with the class when transitioning through the building
how to exit the school quickly when the fire alarm is heard
Safety Drills include:
monthly fire drill
bus safety drills at the beginning of each semester
perimeter and full lockdown drills
bomb threat/evacuation drill (we won't actually leave campus)
tornado drill
During safety drills students are assured that we are just practicing what to do in case we have an emergency.
Visitor Procedures
ALL parents and visitors to campus must sign in at the office and obtain a visitor sticker (or a volunteer pass if applicable). Please note that you must sign in even if you are only visiting the cafeteria. Your cooperation in helping us to follow Central Office policy and ensuring the safety of all children is expected and appreciated.

If you have an appointment or scheduled time to be at school in the morning, and wish to walk in with your child, please still plan to follow the established procedure of coming to the office, signing the visitor registry, and obtaining a visitor tag.
Visitors will only be allowed to visit a classroom (during instructional time) if the visitor has scheduled the visit with the teacher beforehand or if the visitor is a scheduled volunteer.
Visitors during Lunch
Parents are invited to eat with their child in the cafeteria; however, as a courtesy to other students, we ask that you do not bring outside food such as fast food and/or sodas into the school cafeteria. Parents should arrive at school in time to get a visitor's pass and report to the lunchroom hallway five minutes before the scheduled lunch time. Please always let the teacher know ahead of time if you plan to eat with your child.

Parents are welcome to join their child during lunch AFTER September 15th. This gives our school time to teach the procedures and expectations of cafeteria behavior to our students. Special holiday meal lunches will be scheduled for specific grade levels throughout the school year. Parents of identified grade levels will be invited to attend these lunches.
The daily lunch menu will be read during morning announcements. Occasionally there will be a menu change due to late deliveries or snow days. You can find links to BCS menus here: https://www.buncombeschools.org/page/menus-and-pricing

Should you desire to bring in a special snack for your child's birthday or another event, please coordinate this with your child's teacher so as not to conflict with our lunchroom policies. In addition, any food brought into the school to be shared with students must be store bought with ingredients listed. Please allow school staff to distribute snacks due to their knowledge and understanding of students' allergies and dietary needs. Our school also encourages healthy snacks and choices.
September 7 - Perimeter and Full Lockdown Drill in the morning
September 12 - BOG Reading Tests for Third Grade Students
September 14 - K Field Trip to Apple Orchard (1/2 grade level)

September 14 - School Improvement Team Meeting
September 25 - 29 - Book Fair
September 26 - Fall Picture Day!
September 27/28 - Grade levels will send home midterms on the 27th or 28th (except Kindergarten)
September 28 - Title 1 Open House and Curriculum Night
Session 1 - 5:45 - 6:15 PM
Session 2 - 6:30 - 7:00 PM
October 2 - No School - Teacher Workday
October 3 - No School - Teacher Workday
October 16 - PTO Dance-a-Thon Glow Party Kick-Off! (PTO Fundraiser)
October 19 - Health Fair
October 20 - 2nd Grade Field Trip to Cherokee
October 31 - End of the Grading Period
October 31 - Early Dismissal Day - School will dismiss at 12:25.
November 3 - PTO Dance-a-Thon Glow Party!!
November 9 - School Improvement Team Meeting
November 10 - Veteran's Day Holiday - No School
November 21 - Career Day
November 22 - 24 - Thanksgiving Break - No School
Heidi Allison
Heidi is using Smore to create beautiful newsletters