Calvin Klein
By Harry Lin
About Calvin Klein
Calvin Klein is a brand name company with corporate chains. It has it's own clothing and accessory stores. Calvin Klein produce it's own products by itself and with other companies. It has many different ways to reach customers including walk in brand name stores, online website and catalogs.
Calvin Klein white label Spring 2014
Product & brand history
The most visible brand names in the Calvin Klein portfolio include:
Calvin Klein (white label, basic fashion[3] better sportswear line)
Calvin Klein Sport (sports version of the white label line for Macy's)
Calvin Klein Home (high end bedding, towel, bath rug and accessory collections)
The Khaki Collection (youthful medium to high end bedding, towel, bath rug and accessories) discontinued in 2008
Calvin Klein Golf (launched in late 2007)
Calvin Klein Underwear (underwear collections; licensed to Warnaco Group through at least 2044.[18] PVH acquired Warnaco Group in Feb 2013[16])
Calvin Klein Watches + Jewelry (watches launched in 1997, jewelry in 2004)
Retail Environment
There are many components of the retail environment that will effect retailers. Demographic changes plays a big part of it. In the following article, the author talks about the fashion consuming preference of young adult Chinese and the fluency it leads to the retailer companies' marketing like Calvin Klein.
Corporate
Stores[edit]
In the late 1990s the company opened elegant Calvin Klein Collection stores in Paris, Seoul, and Taipei and ultra high-end cK Calvin Klein stores in Hong Kong, Milan and Kuwait City. As of today, there is only one Calvin Klein Collection store operated by CKI. It is located in New York City. Out of the two Calvin Klein Collection stores that existed in the US, the Dallas location in Highland Park Village which had been open for 20 years was closed in mid-2005. The only international location, in Paris, was closed by PVH in March 2006. The New York store, which serves as the company's flagship store at 654 Madison Ave., remains open still today. Partners maintain Calvin Klein Collection stores in Hong Kong, Shanghai, Shenyang, Seoul, Singapore, Kuala Lumpur, Bangkok, Dubai and Qatar.
Calvin Klein (white label)
Specialty retail Calvin Klein stores, designed by New York architecture firm Lynch/Eisinger/Design have been opened at Lenox Square in Atlanta,Beverly Center in Los Angeles; now closed down, Cherry Creek Mall in Denver; now closed down, Natick Collection in Natick, MA; closing down on July 25, 2010, The Mall at Partridge Creek in Michigan; now closed down, Aventura Mall in Aventura, Florida, South Coast Plaza in Costa Mesa California. An additional eight stores also designed by Lynch/Eisinger/Design are set to open in 2008. There are also several Calvin Klein Outlet stores, mostly located within factory outlet malls in the US, that sell the white label sportswear and sometimes the Calvin Klein white label at reduced prices but do not carry the Collection lines. It has been reported that Calvin Klein will close all White Label locations within the next year.
The Warnaco Group maintains Calvin Klein Jeans and corresponding outlet stores in the US and elsewhere, carrying the denim and casual collections. International Calvin Klein Jeans stores exist around the globe. Among many other countries in the UK, Germany, Greece, Russia, Brazil,México, Croatia, Egypt, Chile, Argentina, India, the Philippines, Australia and New Zealand. They also offer franchisee and opened in Cali last year.[citation needed]
Signature Calvin Klein Underwear boutiques can be found in Buenos Aires, Cardiff (as of April 2011), Mexico City, Edinburgh, Glasgow, Melbourne, Hong Kong, London, Manchester, Manila, New York City, Shanghai, Singapore, Frankfurt am Main, Toronto and Hatfield, Metropolis at Metrotown inBurnaby, B.C. (Metro Vancouver).
The major department stores in the US, including Macy's, Lord & Taylor and Nordstrom, as well as many small independent stores carry the ck, white label and/or Jeans collections. Some high-end department stores, such as Bergdorf Goodman, Saks Fifth Avenue and Neiman Marcus also carryCalvin Klein Collection. Notable retailers in the UK offering Calvin Klein include stores such as John Lewis, Debenhams and KJ Beckett. In Australia the dominant retailer is Myer. Calvin Klein products are also found online with particular internet focus on selling Calvin Klein underwear and fragrance.
In Europe, Calvin Klein is predominantly known for its underwear, accessories and perhaps the Collection business, rather than for the medium-priced sportswear lines which are available at select high-end retail stores. In Asia, there are also signature ck Calvin Klein stores that carry diffusion line, aka grey label including womenswear, menswear, accessories.
source from http://en.wikipedia.org/wiki/Calvin_Klein#Stores
CKI Calvin Klein Collection store
Physical stores of Calvin Klein
Online stores of Calvin Klein
Pricing structure
Since it's a brand name company. Calvin Klein Collection's pricing objectives is image driven. The brand itself is a great attraction for the consumers. It's pricing practices are passive and one-price policy. It focuses on producing it's own unique products. Skimming is the method Calvin Klein Collection now is using. Because it's targeting the high end market, customers are insensitive to the price, competition is low and also customers are unaware of manufacturing and marketing costs.
I think this music is great for Calvin Klein. It has a strong sense of rhythm which connects to busy city life. It's also exciting, but not too loud.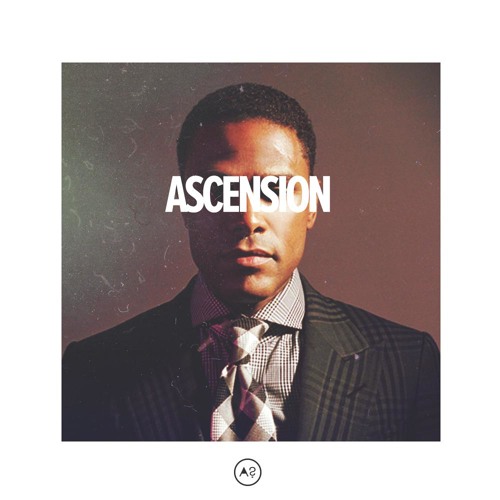 aywy.
Maxwell - Ascension (aywy. & Sh?m Edit) by aywy.