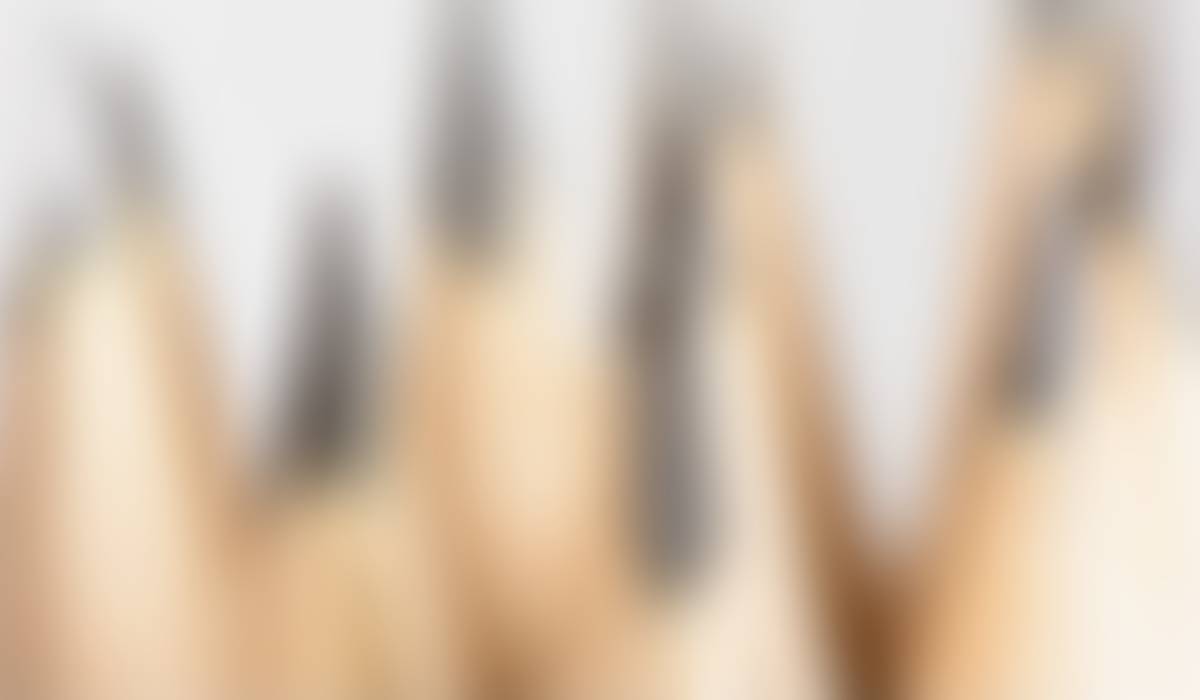 School Pointes
Parent volunteers read aloud to students during Camp Read-A-Lot on Tuesday evening.
Reading is a family affair at Mason's Camp Read-A-Lot
The Kindergarten and Young Fives teaching team at Mason Elementary School planned a fun family night on Tuesday focused on early literacy and the joys of reading together.

According to Mason's Early Childhood Team – Young Fives teacher Margarette Scheich and Kindergarten teachers Karen Cole, Caroline Copp and Jenny Tyler – Camp Read-a-Lot was inspired by their students' success in reading this year.

"Everyone has been working so hard to learn their letters and sounds and build upon their reading skills as they become independent readers," Karen said.

Jenny Tyler had been involved in a reading camp-out previously and shared the idea. The rest of the team jumped on board and brainstormed a variety of ideas, from decorations to activities. They incorporated literacy coaches Anne Marie MacGillis and Gigi Murray into the planning, along with music teacher Kemmer Weinhaus. In the week leading up to the event, paraprofessional Charley Maguire was the wizard behind the scenes decorating the hallway to build excitement.

The team decided to extend the event beyond the school day to allow working families to attend and give everyone the opportunity to join in the fun and learning. Each student was encouraged to bring one adult – and many brought extended family, including aunts, uncles and grandparents.
The night of the event, lights were out in the gymnasium and children huddled in tents with flashlights while volunteers read stories aloud to them. Snack time (S'mores, of course!) was held in a classroom where students selected camp conversation cards to get the discussion rolling, and parents had the opportunity to assemble in the library for a presentation by Mrs. Murray and Mrs. MacGillis, who introduced themselves to the families as reading support in the building and offered opportunities for enhancing family reading time. For example, they shared How to Read a Picture Book and modeled the tips while reading the book Mother Bruce, by Ryan T. Higgs.

"We hope that parents' takeaway is that they are already building amazing reading habits for their children," Mrs. Murray said. "These little suggestions can help their family reading time be even more meaningful."

The craft for the night created a keepsake and reminder to the children to keep reading. The evening concluded when everyone gathered back in the gym for a sing-along with Mrs. Weinhaus, who led the children in renditions of "You Are My Sunshine" and the camping classic, "I Met a Bear."

"Camp counselors" leading the planning for Camp Read-A-Lot were the Early Childhood Team at Mason, from left, Karen Cole, Margie Scheich, Jenny Tyler and Caroline Copp.
Principal Anita Hassan credits the "group of dynamic educators" who made the night such a success.


"Camp Read-A-Lot was an incredible opportunity to bring our Mason Young Five and Kindergarten families together to promote our ongoing love for literacy, and instill excitement among our students," she said. "We encourage all of our families to have their students read to them at home throughout the week, and to be able to talk about what they are reading, discuss the setting of the story, the characters and their traits, the plot, identify new vocabulary words, and make connections with the text and the real world."

The planning team credits the volunteers for helping make it all come together.

"The night was so successful because parents jumped in and volunteered their time for set-up and clean-up, materials and tents," Karen said. "We had fabulous readers who engaged the students with wonderful books and animated personalities. Our team worked hard on organizing the night and making it inviting for everyone. The Early Childhood team came away feeling proud of our event and made us remember why we fell in love with teaching."
Clockwise from top left, parents were given tips during a reading presentation; students decorated a photo of themselves with a book during craft time; music teacher Kemmer Weinhaus conducted a camp sing-along; cards with suggested topics, such as "What is something funny that happened to you?" sparked campfire conversations during snacktime.
South presents 'Mamma Mia!'
Dancing queens, from left, Tanya (played by Rebecca Dral), Donna (played by Lilly Hunwick), and Rosie (played by Gabby Duso).
Donna Sheridan, who owns a hotel and taverna on a Greek Island, is preparing for her daughter's wedding with the help of two old friends. Meanwhile, Sophie, the bride, has a secret plan. She has invited three men from her mother's past in hopes of meeting her real father and having him escort her down the aisle on her big day.

This is the premise of Mamma Mia!, presented by Grosse Pointe South and opening next week at the Christian A. Performing Arts Center at Grosse Pointe North. When all three potential fathers show up at the same time on the eve of her wedding, chaos – and comedy – ensues, all to the soundtrack of music from the Swedish band, ABBA, whose music hit the top of the charts in the 1970s.

Part of the appeal of the show, according to cast members, is the familiarity of this music, which crosses generations.

Lilly Hunwick, who plays Donna, sums it up in two words: "It's ABBA!"

"The music is awesome," she continued. "The story is really fun. It's very much a comedy."

"This in an incredible program," said Spencer Yonkus, who plays one of Sophie's "possible dads," Sam Carmichael, during two performances, with Braden Vogel filling the role during the other two. "Everyone on that stage has so much passion for it. They love to do what they're doing and they put their whole heart on stage."

"People should come see this show because it has a lot of good music people know and love already and the acting and stage presence adds another layer of fun," said Ashton Fell, who plays Sky, Sophie's fiancé, as part of the Gold Cast, with Alexander Cline playing the character as a member of the Blue Cast.

"It's a really fun show," agreed Jolina Huchingson, who plays Sophie in the Gold Cast, with Stella Maes in this role in the Blue Cast.
Sophie (played by Stella Maes), center, meets her possible fathers, from left, Sam Carmichael (played by Spencer Yonkus), Harry Bright (played by Julian Leo) and Bill Austin (played by Sebastian Moncivais).
Another bonus is that the play ends in a wedding – and who doesn't love a wedding, said Lilly, who added that audience members will enjoy connecting with the music during a sing-along karaoke at the end of the show.

Rebecca Dral, who plays Tanya, one of Donna's friends, credits her talented peers for making the show worth attending.

"The cast is amazing," she said. "I love working with them every second of every day."

In addition to performing with them onstage, Rebecca plays a role backstage as student choreographer. While Monteith librarian/media specialist Michelle Stackpoole is the choreographer for the big numbers, Rebecca worked with the actors on some of the smaller duet numbers.

"I love doing that because I love building on the relationships between the actors and the characters' relationships as well," she said. "I get a sense for their personalities and mix a little bit of that into their characters so it makes it a little easier to incorporate themselves into their characters."

Rebecca has served as student choreographer for other South productions, such as the fall play She Kills Monsters and last year's musical Into the Woods. Now a senior, she stepped away from her competition dance schedule to take a larger role in the spring musical.

Rebecca is one of four cast members who plan to pursue music or musical theater at the collegiate level. Rebecca is attending the Norwalk Conservatory in Connecticut, where she will major in musical theater dance. Gabby Duso, who plays another of Donna's friends, Rosie, is attending Oklahoma City University to pursue a Bachelor of Music degree in musical theater. Lilly Hunwick is going to the University of Michigan to study vocal music and education, and Stella Maes is attending Kent State University to pursue musical theater.

Mamma Mia! is directed by Meaghan Dunham, with Vince Matia serving as music director, Katie Parent as producer, Michelle Stackpoole as choreographer, and Richard Wolf as accompanist. Music and lyrics are by Benny Anderson and Björn Ulvaeus of ABBA.

The student production team includes Ella Johnson as stage manager, Braden Vogel as student dance captain, Richie Barnwell and Alex Carter as student costumers, and Sage Porter as student director. Aliana Ritter created the cover art.

GPPSS PAC crew includes PJ Veltri as technical, lighting and set director and Christine Karpinski on sound. Costumes are by parent volunteers Christine Mueller, Theresa Vogler and Samantha Yonkus.

Show times are Thursday, April 20 and Friday, April 21 at 7 p.m. and Saturday, April 22 at 2 p.m. and 7 p.m. The Blue Cast appears on the April 20 and 22 evening performances and the Gold Cast appears on the April 21 evening and April 22 matinee performances. The Christian A. Fenton Performing Arts Center is located at 707 Vernier Road. Tickets are available at gpsouthchoir.org.
The cast of "Mamma Mia!" during a rehearsal this week. The show opens on Thursday, April 20.
Gearheads 'charged up' for states
The Gearheads, Grosse Pointe North and Grosse Pointe South's combined robotics team, is enjoying a successful FIRST Robotics competition season so far. The theme of this year's competition game is Charged Up and focuses on energy and sustainable development.

The team maintained first place through qualification matches at the Wayne State University event, and won the championship alongside the team's alliance partners. The Gearheads also won the Industrial Design award for excellence in robot design and engineering.

Given this level of success, they are eligible to attend the FIRST state competition and world championship in Houston, Texas. Follow their journey on Facebook FRC1189.
Mark your calendar for ArtFest 2023
Grosse Pointe South artists are excited to share their work with the community during ArtFest 2023, according to South art department chair Tom Szmrecsanyi.
Every art student will have work on display. Advanced and Advanced Placement students will share large collections of work and there will be group projects on display as well.
"The MPR will be full of art!" Tom promises.
ArtFest is open to the public Wednesday, April 19 through Saturday, April 22. The awards ceremony will be held Friday, April 21 from 7 to 9 p.m. in the auditorium.
Show Hours
Wednesday - Friday: 8 a.m. - 4 p.m. and 5-7 p.m.
Saturday: 10 a.m. - 2 p.m.
This Scholastic Art award-winning photograph by senior Jarif Rashid (taken during South's fall play, "She Kills Monsters"), is one of many pieces of art that will be on display at this year's ArtFest in the multipurpose room at Grosse Pointe South.
South senior earns Gold Key Award
Congratulations to Grosse Pointe South senior Grace Lindsay on winning a Scholastic Writing Gold Key Award for her short story, "The Heart That Beats at Sea."

Below is an excerpt.
A soft glow beneath the sand grabbed her attention, the pale green hue barely visible, only standing out because of the night sky. It had to be the greatest stroke of luck to have fallen right to her heart. She pushed through the waves, tearing away the sand, revealing the jar.
No cracks creeped along its sides, no parts worn out by the waves coming and going, perfectly preserved, like it had been tucked away to be kept safe. In her hands she could feel the faint beating that came from inside, still alive. She took the jar gently in her hands before clawing her way to the surface, tearing herself away from the waves' tempting embrace.

The Scholastic Art & Writing Awards are the nation's longest running and most prestigious recognition for creative teens. The roster of past winners includes Sylvia Plath, Truman Capote, Joyce Carol Oates, Stephen King and John Updike.

Gold Key entries are automatically considered for national awards and scholarships.