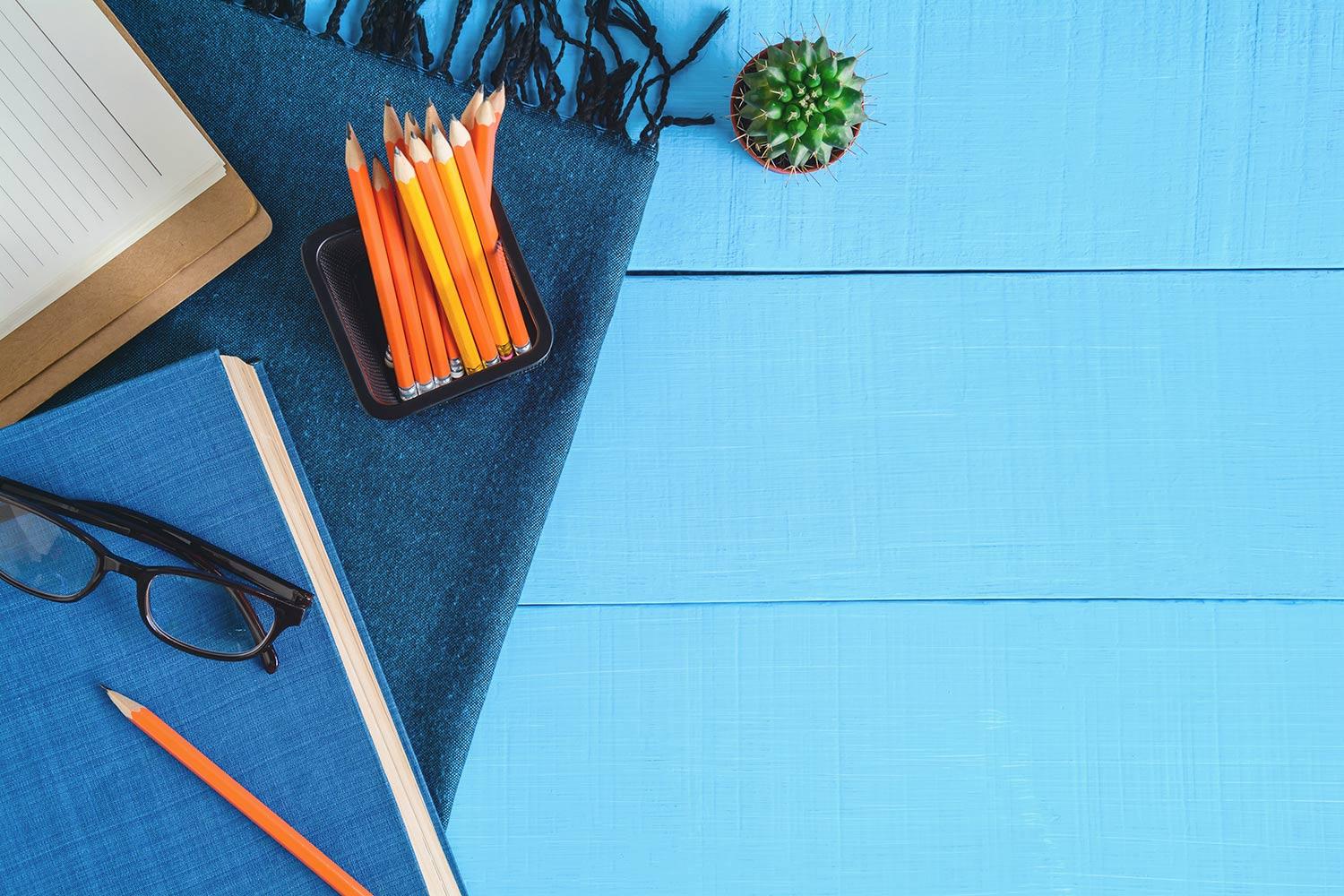 East Monthly Newsletter
March 2023
Happy March!
Greetings East Families!
Believe it or not, we are just a few weeks from the end of the third term! At this time I would like to put on your radar that in-person conferences take place on Thursday, March 23rd at East. Conferences will have the same format and plans followed from fall. Your student(s) teachers are looking forward to connecting with you on the 23rd. If you have any pressing needs or would like to connect with any teachers ahead of time, please do not hesitate to reach out now or feel need to wait until conferences.
I couldn't be more proud of the many accomplishments our students have achieved this school year! As we move forward, many events and performances will be showcasing learning and the hard work along the way. Remaining events are included with dates to come below. We are also proud of the many events, performances and outcomes that have transpired so far. Our students continue to impress as I visit classrooms, engage in dialogue, review data and check in with our teachers. Our East students are really taking grasp of their learning journey and are embracing ownership of their responsibilities. This is the key to connecting them to their future in the next grade, high school and beyond. In addition, I'd like to highlight the care and kindness I see happening throughout the day. You are doing a great job with your student(s). Lastly, I am also very proud of our incredible staff who are providing excellent guidance and preparation for our students daily.
Thank you for your on-going partnership and collaboration as we navigate the school year. Please reach out to the main office, to me or our Assistant Principal Matt Headrick if you have questions or concerns. Spring is on it's way and have a great March!
Sincerely,
Clayton Ellis, Principal
Important Dates:
Mar. 3-5 Middle School Musical @ West Middle School James and Giant Peach

Mar. 13 6th and 7th Grade Band Concert @ West 7:00p
Mar. 23 Winter In-Person Conferences 3:30-7:30p @ East Middle School
Mar. 24. Student 2 hr. Early Release - School Ends @12:25p
Mar. 25. 8th Grade Band Festival Concert @ Shakopee High School 4:00p
Mar. 30. 3rd Quarter Ends and grades posted shortly after
Mar. 31. NO SCHOOL- Teacher Grading and Planning Day
Planning Ahead:
Apr. 3-7 NO SCHOOL Spring Break
Apr. 10 School Resumes
Apr. 20 Middle School- A night on Broadway @ West Middle School -7:00p
April 28 All School Dance @ East Middle School (More info. to come!)
In-Person Conferences March 23rd
March 23rd Conferences (In Person at East)
Conferences on this evening are held in specific spaces in the building from 3:30-7:30p. There are no individual scheduled times for these conferences. When you arrive, please go the locations below to connect with teachers and staff for collaboration. Interpreters will be on site for language support.
- Gym #1 6th Grade Teachers
- Gym #2 7th and 8th Grade Teachers
- Media Center/Learning Commons Special Education Teachers
- Cafeteria Electives/Specialists
TESTING TIME! MCA's Are Around the Corner
Greetings East Families,
This statewide assessment is just one measure of your student's achievement, but your student's participation is important to understand how effectively your child's education is aligned to the academic standards. At East, our MCA testing is scheduled as follows:
Reading April 18-21
Math April 25-28
Science (8th grade only) May 8-12
Parents and guardians with questions about the MCAs may contact Tanya Sturm, School Assessment Coordinator at East Middle School. Parents and guardians may access more information on the MCA here including the 'Parent/guardian guide and refusal for student participation in statewide testing'. Additionally, please scroll to the bottom for more information from the Minnesota Department of Education regarding state testing.

Thank you,
Tanya Sturm
Honor Roll Quarter 2!
We are pleased to share our list of students who are recognized as achieving either the A and B honor roll after the second term of the school year! Congratulations! This will list will also be published in the near future through the local Shakopee Newspaper. We know all of our students at East work very hard and are showing success in many ways through our various courses. Well done Students!
Naming of the West Middle School Pool
Naming Committee Feedback Request is Due by March 10. The Naming Committee, which was appointed by the School Board, is requesting feedback from all community members on the naming of West Middle School's Pool Complex. Please share your feedback. This will also be filled out by students in advisories this week. Thank you for your support!

Parent Access for Grading and Assignments (CANVAS)
Do you need information to set up an account or how Canvas for Parents functions? CLICK HERE to access our district website for guidance. Canvas has the most up to date information for grading and assignments for each class. Your student(s) also use this site for learning and submitting work to teachers.
The East Saber Nation Station
The East Middle School Saber Nation Station is a place where all students can access items they need to eliminate barriers to success. With the support from the Shakopee community, the Saber Nation Station provides clothing, toiletries and school supplies to ALL East Middle School students, free of charge. The Station is located on the second floor in Room 223, across from the counseling offices and is accessible during school hours. Have questions? Don't hesitate to contact the East Middle School Counseling Office!

If you would like to make a donation, please click here to access our Amazon wishlist, or you can visit our webpage on the East Middle School website. Our greatest needs right now are deodorant, tampons, small hand lotion, spiral notebooks, and pens. Thank you for your support!

East Middle School PTO
Hi Parents and Guardians,
East Middle School is starting a PTO! As we continue to plan ahead for next year, we would like to extend an invitation for you to partner with our school and organization. Send us an email if you are interested in joining, to share ideas or express opinions on what we can do to best support our students and community. ShakoEastPTO@gmail.com We are so excited to establish this support and partnership!

East Community Code
You may have heard from your student(s) about the East Community Code that we have established together. The three words are a staple in our building-wide agreements and expectations as we navigate our school together. The three words are:
SAFE
KIND
RESPONSIBLE
The adults throughout the building have been intentionally embedding these three important words in the establishment of our culture, routines and community daily. All students know that in each and all areas of the building they can count on these expectations and common community language. I have seen many examples of how our students live by our code and I am proud. Some examples are witnessing students being SAFE by walking in the hallways as we transition, KIND by holding the door open for others as we enter the building and showing how we are RESPONSIBLE by preparing for assessments and completing assigned class work. Thank you for supporting our East Community Code!

Phone Use
As a friendly reminder, we have a school wide structure in place for our students at East regarding phones. It is permissible for students to use or access phones in the hallways during passing time and in the lunchroom ONLY. This does not include bathroom breaks. Students are prompted to leave their phone in the classroom while class is in session for bathroom use. Students can expect in all classes that when the bell rings phones are to be away in a timely manner. They and are not to be accessed until class concludes at the next bell. Your support is appreciated to remind your student(s) of this expectation. Each minute is valuable for focused instruction and learning for the entire class period. If there is a need to get a hold of your student(s) immediately please call our office at anytime and we will connect you. Thank you for your partnership! main office at 952-496-5702.
SAFETY ZONE (Parent Pick Up and Drop Off)
Thank you for your patience and order as you may be dropping off your student(s) in the morning at school. A couple friendly reminders when dropping off your students are to please make sure they get out on the curbside closest to the school. When students get out on the other side in the middle of the zone, cars may be pulling around in this area and it is not safe. Look to your left before pulling away or merging left as cars may be passing by. Lastly, thank you for carefully looking out for those walking in the crosswalk from the parking lot as they cross the driving lane. We appreciate your support!

Helpful Information
Attendance line: 952-496-5703 if there is a need to report an absence or YOUR CHILD(REN) will be late to school.
East Middle School Website: Click Here
Important Meal Reminders

Free meals are no longer provided by COVID federal funds. Student meal accounts will need to be funded in Infinite Campus. Free or reduced meals can be offered to families that qualify. Applications also impact school funding. Digital applications can be completed in Infinite Campus. Printed applications are also available in our main office and at the district office. For tips on how to fund meal accounts in Infinite Campus, click here.
For additional details on free and reduced meals, click here.
Health Services Resources

Health services resources for the 2022/23 school year can be found online here: bit.ly/SPSHealthServices22. Optional COVID-19 self reporting details and a form are available here.
Now Hiring Part-Time/Full-Time Paraprofessional Positions, Food Services and more

Training is provided, job share responsibilities and weekend/summer/school breaks off. Click here for a list of positions and to apply.
Need Support? We've Got Resources!
Family Resource Centers of Scott County: Provides families with connection to services, resources, information, and support. https://www.scottcountymn.gov/2016/Family-Resource-Centers
Do you need food on the weekends?

If you need help with meals on the weekend, please sign up here for free meals. There are 5 different types of meals to sign up for. Students who sign up for these meals will take them home on the last day of the school week.
For more information, please email our Social Worker, Jeff Stephani: jstephani@shakopee.k12.mn.us
Daily Operations and Announcements
School Info.
Visiting School

All visitors are required to check-in at the front office and must be screened through the Raptor system during normal school hours.
Morning Arrival:
School starts at 7:45am.
Please make sure to have your child at school before this time.
Late arrivals have to sign in at the main office.
Doors open at 7:15am daily for students.
Afternoon Dismissal:
School finishes at 2:25pm.
If you plan to pick up your student early please call by 2:00pm to the main office at 952-496-5702.
Thank you for your support!
Clayton Ellis
Clayton is using Smore to create beautiful newsletters