Marketing Weekly Newsletter!
Jan 16-23
Updates!
AWESOME potential partnership with the GLN –– they want to host language classes in the Marvin Center with our help. AIESECers should be able to sign up for a class for the whole semester for only $80... that's a really good price. We're talking with our advisor Jeff about the logistics, and hopefully it'll be set for the semester.
FTM results are in! They're all rather late at night, but I think it will be on Tuesdays at 10. (Unless anyone can be available earlier on another day -- I'll let you know about Wednesdays at 9)
I'm making all of you administrators on our public AIESEC DC Facebook page. We'll talk about it during our next FTM, but soon some of you guys will be posting on it!
Potential for growth: We only got 9 signups from the org fair the other day, AND we also talked to 3-4 student groups who want to send their members abroad with AIESEC. That's sick. Hopefully we'll get more signups at Tabling.
Action Steps:
This is our intense recruitment week, so we gotta be on our
game
.
First things first:
Tabling -- All of you are experts already! We need your expertise to help bring in more people to our table.
Change your cover photo -- you've seen dan's examples, and I'll attach a few of my own below.
Start a Project: I've filled out the task tracker with things we can do and projects to start. Since we haven't talked about job descriptions yet, I'd love for you to take on a project you're interested in and start doing it! A lot of these require us to start early and keep working forward. In the mean time, I've assigned you guys to some tasks already.
Fill out this interest form for the GLN partnership
Go to the Chipotle Fundraiser! See below.
Send me a list of ideas you have and things you think we should do. You guys are all expert marketers! Fill out this form and check out everyone else's responses in the Marketing folder on the google drive
Fill out this interest form for the GLN right here.
We're Having a Chipotle Fundraiser!
Monday, Jan. 11th, 5pm
Chipotle
Add it to your Google Calendar! Click the link!
Chipotle Fundraiser on Monday from 5-9. Tell your friends! Seriously. Invite a friend to have dinner on Monday night at chipotle.

These can really help our LC with getting money together so we're not totally in debt. We can go together if everyone's down :)
I'm feeling this song right now: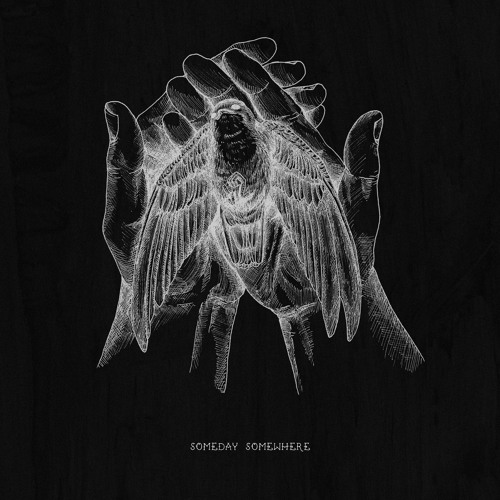 Mura Masa
7. When U Need Me by Mura Masa
That's it!
I hope you enjoyed our first newsletter. See you next week!