Mental Health Argumentative Project
By: Joshua Rosenzweig & Lindsay Wisner
Thesis
Spreading awareness and educating people will eradicate the stigma of mental illness, and people will no longer have prejudiced views of the people with these diseases.
IU study: 'Backbone' of mental illness stigma common in 16 countries studied - News Reporter & Staff - Mental Health Wellness Digest
There is a common widespread "backbone" in people that are prejudiced towards the mentally ill and strongly believe they are incapable of having close relationships and positions of authority. The Indiana University sociologists led a study to examine the 'backbone', which can help eliminate the stigma and discover treatment issues by beginning different educational organizations.
"If the public understands that mental illnesses are medical problems but still reject individuals with mental illness, then educational campaigns directed toward ensuring inclusion become more salient."

"...the data can be used to reconfigure public health efforts to reduce stigma and to determine important issues for treatment providers."

"Pescosolido chairs the international advisory council for Bring Change 2 Mind, a not-for profit organization established by actress and activist Glenn Close to reduce the prejudice and discrimination associated with mental illness."

These details illustrate the significance of educational campaigns and how they would help the public understand the authenticity of the different illnesses. They also show that by conducting research in the stigma of the countries, this would enable them to discover various methods of eliminating the stereotypes and contribute to better treatment. Finally, they also show that funding organizations could would allow people to assist others that are experience a mental health crisis, thereby reducing the stigma.

Girl Scouts Engage in the Fight Against Mental Illness Stigma with Mental Health Awareness Patch - News Reporter & Staff - Mental Health Weekly Digest
The Girl Scouts community is working together not only to earn a patch, but to educate people of mental illness and reduce the stigma. They work together with the International Bipolar Foundation to do so.
"One of the goals of the Mental Health Awareness Patch program is to educate and thereby eradicate the stigma."

"With the increase in youth bullying, suicide and drug use, Girl Scouts are actively fighting to create change."

"While mental illness is more prevalent than diabetes or cancer, unlike those diseases, mental illness carries a stigma that causes additional suffering and often is a barrier to treatment and support…"

These details show that the girl scouts are coming together as a group in order to make a change, and their determination can make that possible, regardless of the stigma that goes along with mental diseases. By educating the public and spreading awareness, this would grant positive help from others and eradicate how the mentally unstable are viewed.

Postpartum depression: One mom's mission becomes a movement - Kelly Wallace - CNN Wire
Katherine Stone began an online blog entitled "Postpartum Progress" where women who faced postpartum depression could share their experiences and come together in order to spread awareness about the disease. This could lead to more scientific research and eliminate the stigma of women not getting treated properly who have the illness.
"The blog, which half a million women access annually, has also led to the creation of a nonprofit with the same name focused on raising awareness, pushing for more scientific research on causes and treatments and improving screening for the disease."

"She still hears stories from women who said their doctors told them they were suffering from the baby blues,which would eventually go away, or not to take medication because it could shrink their brains or who told them they were fine as long as they didn't want to kill themselves or their baby."

"Women are still 'getting treated horribly, there's still stigma, they're still not getting the right kind of help'..."

One of these details show how the blog Katherine Stone created is encouraging awareness and pushing for more scientific research, which could then improve the stigma and the effects the diseases cause. In addition, they also show how women are getting treated horribly and the disease is being overlooked. The next two details support how women do not get proper treatment, and they need the right kind of help, so her blog is finding ways to distinguish this problem.

Mental Illness: What You See / What You Don't See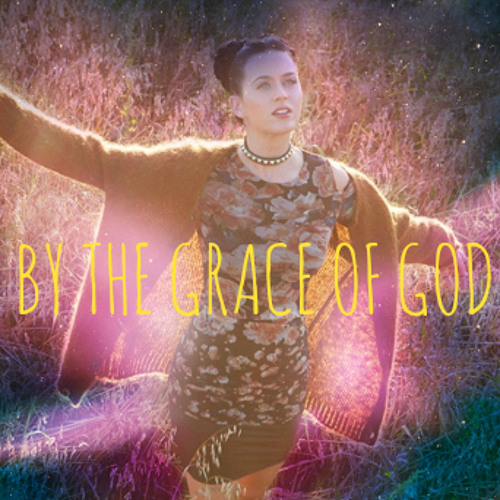 Et-Is-Watching
Katy Perry - By The Grace Of God by Et-Is-Watching