Description
Paris can be seen as the most interesting city of Europe and probably even as one of the most amazing city's worldwide. People from all over the world travel to Paris to discover and experience this fairy-like city. Paris is the city of love, inspiration, art and fashion. The night scene, the Eiffel tower and the warm atmosphere will make you feel directly at home. Paris has a lot of interesting architecture and museums to offer, and is also a Walhalla for shopaholics. A city as Paris is one that everyone should visit and experience.
Pompidou
the Centre Pompidou has succeeded in its aim of being both art gallery and cultural hub. Its modern and contemporary art collection, with over 50,000 works and multiple temporary exhibitions, is one of Europe's most significant, and its public library and performance spaces throng with life — more than 6 million visit the Pompidou each year.
Piscine Josephine Baker
The Piscine Josephine Baker is a glass-walled swimming pool built on a barge that is permanently moored just below the Bastille. Its modular design seems inspired by the Jetsons; its snazzy retractable glass roof opens to the sky in summer months, but also affords protection from inclement weather.
Fondation Louis Vuitton
Fondation Louis Vuitton rises up in a cloud of impressive glass architecture designed by American architect Frank Gehry. The building resembles a ship in full sail and is located in the heart of the Bois de Boulogne.
Louvre
The Louvre Museum, former residence of the kings of France, has for two centuries been one of the biggest museums in the world. Its collections are spread over 8 departments : Near Eastern Antiquities, Islamic Art, Egyptian Antiquities, Greek, Etruscan and Roman Antiquities, Paintings, Sculptures, Decorative Arts, and Prints and Drawings dating from the Middle Ages to 1848.
Cafe Charbon
Atmosphere: very lively in the evening. The rue Jean-Pierre Timbaud and rue Parmentier are packed with small inexpensive, original and festive bars.
Public: mainly a young crowd of students who what they lack in money make up for in energy.
Budget: very Cheap.
Vic Eiffel
The Vic-Eiffel is a charming hotel, ideally located at the heart of the Left Bank a stone's throw from Invalides, the Eiffel Tower and Montparnasse. Our newly renovated, 3-star, 30-bedroom hotel has the atmosphere of a Parisian house. Your comfort is important to the hotel staff, who is at your disposal for any request or advice on the visits in Paris.
Le Cinq Codet
An outstanding hotel, superbly placed in the heart of one of Paris's most sophisticated neighborhoods.
Housed within the former France Telecom building from the 1930s and masterfully restored by acclaimed designer Jean-Phillipe Nuel, Le Cinq Codet offers vast spaces, a feeling of cosy simplicity and 67 bedrooms evoke a unique and artistic loft experience.
Cost of airfare for a round trip
Type of weather during the Spring season
Spring in Paris
Paris is famously beautiful in the spring, and the sprouting greenery, blossoms and flowers bring the city to life between March and May. Temperatures in the spring months climb to a comfortable 20°C by May, but nights can still be chilly in early spring, so bring a jacket and a sweater. You can expect rain roughly 1 day in 3 during the spring, but it's not torrential by any means.
Spring in Paris is a fantastic time to check out the city's beautiful gardens and parks, or to indulge in leisurely, romantic strolls. It can be quite crowded at this time of year, however, and you'll find hotels expensive in the spring season.
Gelato at Pozzetto's
The gelato is super creamy and packed with flavor.
other foods
They are well known for their pastries.
Language in France
French is the official language and English is not widely spoken. Nonetheless, some people speak some English and a crash course in French or a French phrase book will certainly come in handy.
Paris
2.211 million (2008)
Paris, Population
PARIS , FRANCE - A WALKING TRAVEL TOUR - HD 1080P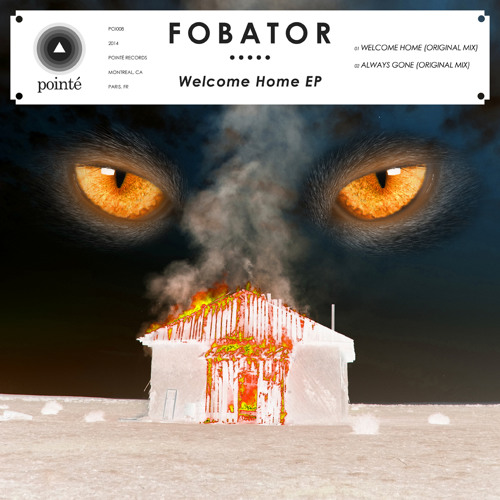 Pointé Records
Fobator - Always Gone (Mincha Remix) by Pointé Records