Edgeworth Elementary Library
Creative Expressions @the library
Literacy is always our focus but how we express our understanding can take on a new twist!
So check out what has been happening this quarter!
The Alphabet and Winter Preparations
During the past couple of months, kindergarten students have been learning that the alphabet plays an important role in how books are organized in the library. We were a little surprised when we read Mike Lester's
A is for Salad
because Salad does NOT begin with A. It didn't take us long to figure out the pattern in this humorous book.
We then used Voicethread to share our silly alphabet sentences. You can view it
here
!
Our next unit had us exploring nonfiction texts to understand how animals prepare for the winter. We learned that not all of our feathery and furry neighbors migrate or hibernate. Some stay here and spend much of their time hunting for food. We created ornaments for our feathery friends to help them during this chilly time. Read more about this
design challenge here.
First and Second Grade Create for a Cause
The Elephant and the Ant: Opportunities to Share our Talents
One author that I particularly enjoy is Bill Peet. His illustrations are amusing and his stories whimsical but they always include a lesson. They are like modern-day fables. During December, first and second graders listened to The Ant and the Elephant. The story is about a kind elephant who helps all of the forest animals but when he needs help, only a small ant returns the favor. A common thread is that no matter our size we can make a difference in the life of someone else.

In order to take this theme and apply it to our bigger community, the students created holiday cards and notes for seniors in nursing homes. Two nursing homes were selected from a list provided by the group, The Forgotten Ones: International Card Exchange. One was a local nursing home and one was a facility in the Appalachian area.

We brainstormed messages to write and then went to work using dye-cuts of winter objects, markers, pencils, paper, glue and crayons to create one-of-a-kind cards.
New Titles in the Library!
First Grade News
Our current unit is learning and identifying story elements in fiction (main characters, secondary characters, setting, and plot). Now we are ready to put this knowledge to use!

The students are working in groups to retell a fairy tale. After identifying the characters and setting, they sequenced the plot. Next, each person in the group selected a part of the story to illustrate. Beginning next class, students will upload a digital image of their illustration to the Little Bird Tales website and then record their retelling of the story.

Links to the finished tales will be shared when they are completed.
Our second graders have been busy!
The first project found them using nonfiction books and the PebbleGo database to locate facts about an animal. The students worked in cooperative groups to create a script and stick puppets. Using a miniature green screen, students produced a video. You can read more about the process and see the finished videos by visiting
our wiki.
The next unit was
Storytelling Around the World
. We discussed how storytellers from long ago shared their tales. We discovered common traits of these tales such as repetitive language and enjoyed listening to stories that have stood the test of time.
Visit
our wikipage
to view our students performing stories in a Reader's Theater style. (Mrs. Peduzzi's and Mrs. Flower's class will be filmed and uploaded next week)
Third Grade Explores the Reference Collection
The Commonwealth of Old Pennsylvania
We are using the reference collection to gain a better understanding of the history, geography and the symbols of Pennsylvania.

Beginning in February, each class will create a new and unique way to share this knowledge. You can listen to Dr. Lodge McCammon's song, The Commonwealth of Old Pennsylvania, which inspired this lesson.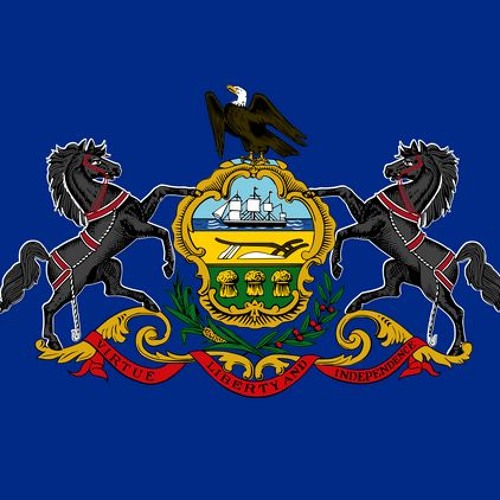 User 879174828
The Commonwealth Of Old Pennsylvania by User 879174828
Fourth Grade
Mrs. Flaskos and Mrs. Piatek are collaborating with me on a new project. Students will be using their detective skills to ask questions, use maps, Google Earth to uncover where another school is located in the different regions of the United States. Our first meet-ups are planned for the beginning of February.
Fifth Grade Research Project
January 20th is the kickoff for 5th grade's research project!


This year we are working with the Pittsburgh Zoo and Aquarium to create an enrichment item for some of the animals.

Enrichment items are "toys" that are introduced into an animal's space to encourage natural behaviors like foraging or to keep an animal interested and curious.
The Zoo's veterinarians identified 7 animals that could benefit from enrichment. Students will work in groups to research the animals' habitats, behaviors, and body features. This information will be necessary as they design an item.
The students may only use the materials specified by the zoo in their design. One of the biggest challenges will be to connect the pieces without using glue, tape, staples or string.
The items will then be introduced to the animals by the zoo handlers while I record the interactions. Students will view the videos and evaluate the design based upon the animals' responses.
We are using Google Classroom to share resources and documents!
A special thank you to the Edgeworth PTA for underwriting the cost of the Zoo Assembly!