Canada 2060
How will Canada change in 2060
Introduction
How is Canada's demographic, immigration and relationship with First Nations now and how will it change in 45 years? Will our community in immigrants grow for Canada? Why would the immigrant community in Canada change? How will the population be in the year 2060? Will the relationship with the First Nation community and Canada improve?
Demography and Population
Currently, our Canada holds a population of 35.5 million people with an increase of 1.1% (386,0000) since last year. The population growth rate is 0.76%. The dependency ratio is 47.2%. The birth rate is 10.29/1000 population and the death rate is 8.31/1000 population. The net migration rate is 5.66 migrants/1000 population.The elderly dependency ratio is 22.9%. Nearly 15.7% of Canada's population is 65 and older. An estimate shows by 2016, the number of seniors 65 and older would be higher than children under 15.
The population growth rate was very low during 2000-2010. The last bar of 2010-2060, the population growth rate is at it's lowest.
Canada's Net Migraion
The net international migration deemed for approximately 66.5% in increase Canada's population. The net international migration was the main factor for population growth in P.E.I, Quebec, Ontario, Manitoba, Saskatchewan, Alberta, and British Columbia. My prediction is that in 2060, there will not be as many people living in Canada. I think it could be because the era of baby boomers could be over. Also, since they are Canada's main population . Most to all would have died off by 2060. There was a prediction that by 2063, seniors would account for between 24% and 28% of the population. I think that in the future that the death rate will be higher than birth rate because in the future, I think that most families will only have one child because through out history, families have become smaller so in 45 years, I think that families will become even smaller. I also think that the death rate will be high because most the baby boomer's children would have been close or at the age of death by then. I think this also explains why the population would be much lower in the future.
How Canada Became a Democracy: Part One
Canada's Relationship with First Nations
First Nations are suggesting Canada to move onward in new ways. The governments and First Nations were thinking of new methods for a financial relationship, situated on clear and consistent principles (etc: stability, equity, and accountability). Both sides want to bring back a relationship of mutual recognition, mutual respect, and partnership. A work group for financial arrangements was created between AANDC and Assembly of First Nations. The group was created to review the build of financial arrangements between federal government and First Nations with a goal to renewing the crown-first nations relationship. The work group have met regularly over the past year and are slowly making process.
Aboriginal women being murdered and disappearing
Even though the government of Canada and First Nations are trying to renew the Crown- First Nations relationship, it is still not stable. There are issues of aboriginal women being murdered and disappearing. The premiers of Canada are shameful at the federal government's refusal to order national inquiry into large numbers of missing and murdered aboriginal women. A larger amount of aboriginal females are killed or disappeared than non-aboriginal females. I predict that in 2060, the relationship will not improve as much because in the last couple hundred of years, there has always been conflict between the First Nations and Canada. Since the two are still having issues, I don't think an extra 45 years will do us good between the two.
Rinelle Harper speaks at Assembly of First Nations gathering
Rinelle Harper is a First Nations who shares her story of being a survivor from the missing aboriginals and murdered First Nations women issue at a meting of the Assembly of First Nations.
The assembly of First Nations is an organization that represents First Nations citizens to Canada.
Immigration
In the last decade, the number of temporary workers has tripled from 101,100 to 300,000. Immigrants make up 3.5% of Canada's total population. The immigration migration was responsible for a bit over two thirds the population growth of census metropolitan areas from 2013-2014. Manitoba's immigration growth rate has exceeded Canada's overall. In the past 4 years, Manitoba acquainted the largest modern day immigration arrival of 58,584 people. I think with in 45 years, people will find more good reasons to come to Canada. I also think that because there will be more immigrants that there will also be many cultures here and that there will be more mixed families living in Canada.
More immigrants move to bigger cities.
Push and Pull factors of Canada
There are many reasons why immigrants in Canada come and go. The pull factors of Canada are that Canad is a diverse and multiculturalism country. You also get a lot more opportunities like job and education. Canada also has a demographic government and you also get more freedom in political wise and religious wise. The pull factors are that Canada has very cold winters and very hot summers that some people can not handle. Also, there are large patches of unstable land for use because they are building houses and buildings in that area or farming.
Conclusion
Canada will have a some changes in the next 45 years but I think that some things won't change like the First Nation's relationship with Canada. But a bigger change that I think will happen is that there will be more mixed families but not as big of a population in total.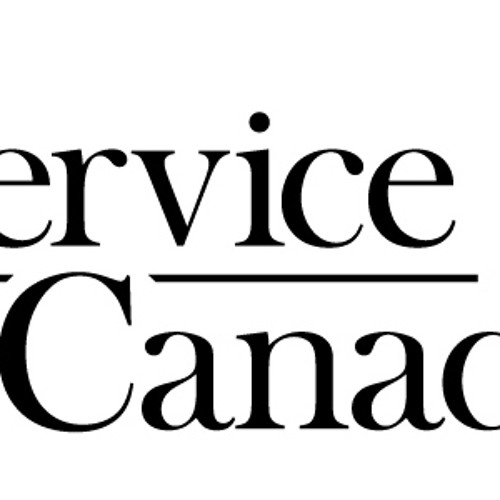 Doan Le
New Recording 14 by Doan Le