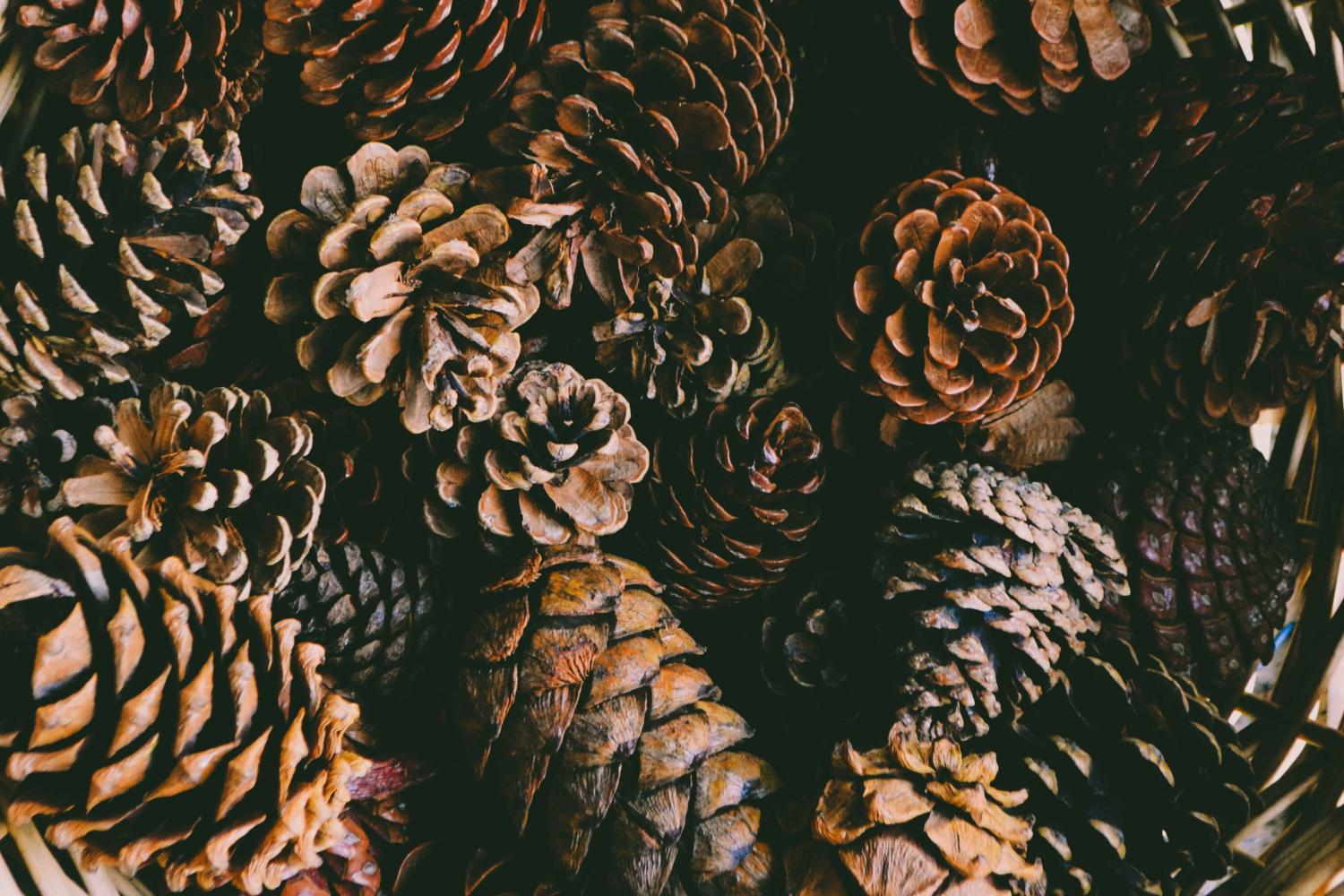 Plants and Pests with Nicole
November 2022
Horticulture Timing Calendar, November
Clean & sharpen garden tools
Clean up lawnmower, change the oil, sharpen the blades to have it ready for next year
If you haven't cleaned up your garden yet it is time to prepare it for winter

Remove all plants, cages, and fences
Till
Add manure or organic matter, till again
Cover with mulch or leaf debris

Clean up all fallen leaves in the lawn, or mow them to mulch them up
Minimize traffic on frozen turf
Continue to keep poinsettias in darkness from 5pm-8am daily until color begins to show on the bracts
Cut off and compost asparagus plants
Clean up flower beds, as desired, and compost or discard the plant material

If plant material was diseased this year, discard it instead of composting


Refresh mulch for winter months
Nicole out of office November 14-18
Natural Need Drop & Fall Color
Fall is a great time of the year. The trees start turning colors and everything looks so beautiful, even the green conifer trees. Evergreen trees should maintain their green color all of the time, right? This time of the year I get many calls on a natural process of evergreen trees called Natural Needle Drop.
Household Invaders
We are starting to see an increase in insects moving into our homes and offices as fall weather really begins. Many of the insects and other arthropods that we see every year are things like boxelder bugs, Asian multicolored ladybeetles, ground beetles, crickets, centipedes, millipedes, and spiders. All of these do not pose any physical harm to us, spiders can bite but it is rare and usually does not cause much harm. The best controls for these critters would be to use a home barrier spray, sticky traps and to vacuum them up as you see them. These insects and others are moving into our homes with the cooler temperatures to keep warm during the winter.
Wildlife Damage to Plants in Winter
Many gardeners are often surprised in the spring when their trees or shrubs get damaged over the winter months by deer, rabbits, and voles. However, there are things you can do in the late fall to protect your plants over the winter from damage from these furry, foraging creatures. Constructing a physical barrier around plants is the most effective control. Make a cylinder of hardware cloth, 1/4 inch mesh to prevent both rabbit and vole damage. Encircle each plant and bury the wire 6 inches in the soil to prevent voles from tunneling under it. Make the barrier tall enough to stand at least two feet above the anticipated snowline so that rabbits will not jump over it and at least 4 feet tall so deer cannot get to the tree. PVC pipe or tree wraps can also be used to protect young trees from deer rubbing and also from sunscald. Sunscald occurs when the cells on the south or west side of the trunk on a thin barked tree warm up during warm winter days and freeze at night. This condition bursts the cells in the trunk and causes a wound on the tree that cannot be fixed once it is there. To protect the trunk of young trees, use a tree wrap or pvc pipe around it to keep the temperatures uniform. Remember to remove the wrap next spring to avoid damage from insects or diseases within the tubing.
One more thought......
When piling up your firewood this fall to keep you warm and toasty all winter long, be careful of where you pile it to avoid insects coming into your homes. Insects tunnel into trees and then pupate or lay dormant through the winter. If you pile wood in a basement or in your home where it warms up, those insects may think it is spring and they can emerge in your home. These insects will not cause any damage in your home, other than be a nuisance to you. Always pile your firewood outside and only bring in logs only as you need them. You also need to make sure that your firewood is not piled directly on the ground or directly up against your home to avoid termites coming into the firewood and then into your house that the wood is piled next to.
Nicole Stoner
https://plantsandpests.wordpress.com/author/nstoner2/
Nicole Stoner is the Horticulture Extension Educator located in Gage County, serving Southeast Nebraska. Nicole's focus areas include trees, shrubs, lawns, gardens, and insects. Nicole obtained her Master's Degree from the University of Nebraska-Lincoln for Horticulture with a minor in Insect Science, she also has Bachelor's Degrees from UNL in both areas. Nicole is also an ISA Certified Arborist and has her Tree Risk Assessment Qualification (TRAQ).