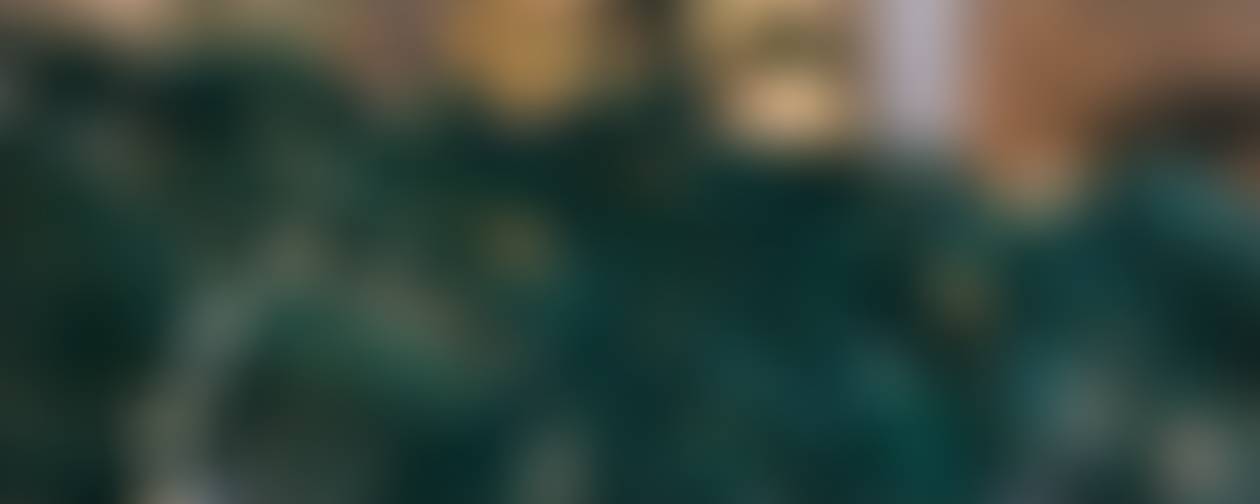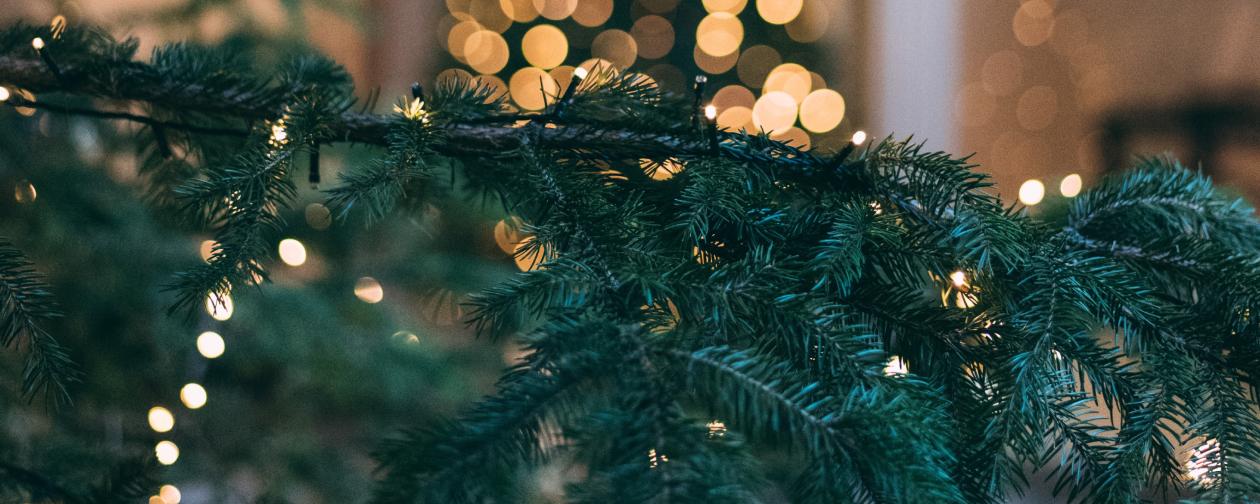 Holliston High School Newsletter
February, 2023
Principal's Message
Greetings HHS Community,
As we shared previously, we are excited to welcome Dr. Mykee Fowlin to HHS on Friday, February 10th. His presentation will focus on racism, discrimination, and the impact of exclusion and "othering." He will also focus on the impact individual experiences have on the community as a whole. Educators from HHS who have seen his presentation have shared very positive feedback and we are looking forward to continuing these important conversations as a school. At the conclusion of the presentation in the auditorium, students will return to their B block classes for a 30 minute follow-up activity to process and discuss the presentation and provide feedback for future conversations. The following is Dr. Fowlin's Bio: Dr. Michael Fowlin, better known as Mykee, is no stranger to the stage. He has been formally acting since age 11, but started creating voices (via prank calling) at age 9. In addition to his talents on stage, he has an undergraduate degree in psychology from Evangel University, in Springfield, Missouri , and in the fall of 2001, he attained a doctorate degree in clinical psychology from Rutgers University. His programs combine both his professional acting talents and his psychological training. His mission is to create an atmosphere of worldwide inclusion, not just tolerance, towards all people. He has worked extensively with all age groups in the United States and in other countries. His work has included peer mediation, diversity trainings, gender equity workshops, and violence prevention seminars.
We encourage you to engage in these important conversations at home with your students as our goal is to continue fostering an environment where all students feel seen, heard and valued on a daily basis.
Nicole Bottomley, Principal
School Counseling Updates
AP Exam Registration and Payment - Spring Semester Courses Only
The deadline to register and pay for AP exams for second semester courses is February 28, 2023. Additional details regarding specific exams as well as registration and payment logistics can be found here.
Virtual College Panels - March 1, 2023
Please join the school counselors and representatives from 10 colleges and universities on Zoom for an overview of the college application process on March 1, 2023 at 6 p.m. and 7 p.m. Parent(s)/guardian(s) and students of all grade levels are welcome to join! No sign-up necessary. Zoom links will be sent the week of February 27, 2023. Please find a list of colleges planning on attending here.
Senior Scholarships Program - Holliston Scholarship Foundation / Community Scholarships
Our community is incredibly generous and we are so fortunate to have many scholarships available to our seniors. This year's scholarship kickoff will be held at an assembly during DSB for all seniors interested in applying for awards on March 14, 2023. More information to come.
Follow us on Instagram @hollistonsco or on Facebook @hollistonsco! As always, please reach out to your student's counselor with any questions.
One Act Play!
Theatre 370 presented the Student-Directed One Acts (SDOA) to full houses in their black box formation. The event included 6 plays, 4 of which were student written, and 7 directors! From topics comedic to thought-provoking, from farcical to heartfelt, all participants onstage and in tech came together for this student driven production, helmed by the Student Advisor, Colleen Malvey.

Class of 2023 Upcoming Dates and Information!
Yearbook Ads and Purchases:

Parent and Business ads are due by Friday, March 10th. Make ad and book purchases at yearbookforever.com.
March 8: Senior Showcase 7:30 pm, HHS Auditorium
March 10: Yearbook advertisements due
May 19: Prom, Granite Links, Quincy, MA (Buses are provided, and mandatory)
May 24: Last day of classes for Grade 12
May 25 & 26: Final Exams for Grade 12
May 30: Senior Class Trip, Level 99, Natick MA
May 31: Graduation Rehearsal (Mandatory)
May 31: Senior Awards Night, HHS Auditorium
June 1: Graduation Rehearsal (Mandatory)
June 2: In-School Graduation (Students, Faculty, Staff only), HHS Auditorium
June 4: Graduation 10:00 am
Metrowest Adolescent Health Survey Family Education Night
Please join us tonight, February 8, 2023, for the 22-23 S&S Family Education Series: Making Meaning of the MetroWest Adolescent Health Survey. The event will be conducted via Zoom. Please click here for more information and the Zoom link.
Athletics Update
Congratulations to Wrestling Coach Alex Strum!
Mr. Strum is a graduate of Holliston High School and competed as a wrestler. He is now the HHS Wrestling Coach and recently won his 100th career match against Franklin Tech! Congratulations to Coach Strum and the Wrestling Team!
Congratulations to the following Athletic Teams & Athletes!
Girls' Track finished runners up for the Division 4 MSTCA James Kalperis Relays.
Senior Brady Sweeney signed his NLI to play Football for Assumption University
Wrestling Sectionals Saturday, February 11 @ Wayland High School
Swim & Dive Sectionals Sunday, February 12 @ Beverly YMCA
Track & Field Divisionals Wednesday, February 15 @ Reggie Lewis Center
HHS Varsity Basketball assisted with the 1st grade clinic at Placentino - see picture below!
Registration is now open for Spring Sports! Please register before March 8, 2023. Click here to register.
All other sports finish the season on February 21st with playoff brackets to follow.
Looking for Holliston HS Sports Schedules, Rosters, and Results?
Go to: https://www.arbiterlive.com/Teams?entityId=10243. Please follow @HollistonAD on Twitter and @HollistonAthletics on Instagram for the most recent updates and wins
Course Request Information for 2023-2024 School Year
The school year is flying by and scheduling orientation and the course requests process for Grade 8-11 will happen in March 2023. Below is the general timeline, and more information will be coming soon!
Grades 9 - 11:
HHS Administration and School Counseling will be running informational DSB class meetings on the course request process in March 2023.
March 24th students in grades 9 -11 will make course requests during their Advisory class.
Grade 8:
Parent/Guardian Information Night will be held on March 20th from 6:30 - 8:00 pm at Holliston High School
March 21, 23 & 24: 8th grade students will participate in a step-up day to learn about HHS, tour the school, and make course requests for their 9th grade year.
HHS Calendar
February

1 & 2: Science MCAS for 9th graders who took Science Semester 1
8-15: MoodCheck Screenings
8: 1/2 Day Professional Development: Dismissal at 11:10 am
8: Metrowest Adolescent Health Survey Information Night via Zoom
9: Semester 2 Open House 7:00 - 8:15 am
10: All School Assembly - Presenter Mykee Fowlin
20-24: No school Winter Break
March
3: Term 3 Progress Reports
8: Senior Showcase 7:30 pm, HHS Auditorium
10: 9th and 10th grade Semi-Formal, Warren Center, Ashland, MA 6:00 pm - 10:00 pm
Educators attend Design Camp 2023
HHS Educators Sarah Kuhne and Taryn Lang decided to go on an adventure of their own attending Design Camp 2023 at VIDA in Vista, CA. This PD session was held on a Saturday, Jan. 28th with educators from the Vista, CA district. The theme was around building community using design thinking tactics and strategies. Better yet the design challenge this year was "Create a monument that captures your group's collective sense of identity". This included collaborating, empathizing and ultimately building a prototype in representing their "monument". Other sessions included hat prototyping with math, creating a perfect pitch using the Irwin model and 3D models with a student panel. Monday, Jan. 30th they scheduled a visit to Design39 Campus in San Diego, CA to observe innovative project based learning style curriculum to bring back to MA. All of their findings will be implemented into our HHS Advisory and Business programs. Looking forward to continuing the Joyzistance and building our monument here at HHS!

COVID Protocol Reminders
If your student has been diagnosed with COVID please see the following instructions:
Day 0: Day symptoms started on day of COVID + test
Day 6 (POTENTIAL RETURN DATE): TBD - see below
- May return Day 6, IF is fever free x 24 hours WITHOUT any fever reducing medication.
- May return WITHOUT a mask (on Day 6) IF student/staff tests NEGATIVE (faint line is STILL considered positive).
- May return WITH a mask (on Day 6) IF student/staff tests positive but has NO fever and a decrease in symptoms.
- Students may reach out to teachers/school counselors/Google classroom to obtain work missed.
- Parents do NOT need to call the school each day the student will be out, we will update the attendance. However, IF a student will be out due to continued illness on Day 6 or after. Please alert the front office at that time.
If a student is an athlete, the student will need MEDICAL clearance to return to the sport. The student will need to bring this letter to RN and Athletic Trainer prior to returning to the sport. The student MAY need to take part in a gradual return to play after COVID + disease, depending on what MD note states.
Contact HHS
Check out all the great things our students are doing on our Twitter @HollistonHigh
Website: https://hhs.holliston.k12.ma.us/
Location: 370 Hollis Street, Holliston, MA, USA
Phone: 508-429-0677

Karen Archambault
Karen is using Smore to create beautiful newsletters