WE CAN THANKSGIVING FOOD DRIVE
ABOUT 007
Leslie Clothier:
Major- Communication; Minor- Dance; Hometown- Lufkin; Role-GroupMe Operator, cookie maker
Sam Parker: Major- Communication; Minor- Human Resource Development; Hometown- Cypress; Role-Secretary & Note taker
Mason Duncum: Major- Communication; Minor- Business; Hometown- Willis; Role- Meeting Coordinator
Kasey Kram: Major- Ag. Business; Minor- Ag. Economics; Hometown- Weimar; Role- Delegate
Landon Sherman: Major- USAL; Minor- Communication/Religious Studies; Hometown- Colleyville; Role- Leader/Facilitator
Julian Vigil: Major- Telecommunications; Minor- Sports Mgmt.; Hometown- Dallas; Role- Devil's Advocate/Conflict management
Jessie Hope: Major: History; Minor- Communications; Hometown- Kilgore; Role- Peacemaker/Announcements

Group Charter
I. Team Mission and Statement of Goals
Our Group exists to achieve our common goal of serving the community by working together, communicating efficiently, and operating cohesively. Our goals are as follows: We will all contribute equally. We strive to always reach a point of understanding, or common ground. Lastly, we seek to have a positive impact on the community and each other.
II. Group Operating Procedures
· Meetings
o The group meetings will be held at Leslies house in the Barracks Townhomes. They will be held on Tuesday evenings approximately between the hours of six and eight PM. The meetings will be set up through our Group Me Texting App, where we all have access to communicate to each other. The primary note taker for our meetings will be Sam. If a member cannot make one of the meetings, they should notify Sam or tell the group in class that day. Since we see each other Tuesday morning, we should always know if a group member cannot attend. If a member did not make the meeting, then the remaining group members will decide what their responsibilities are.
o Schedule
o September 23, 2014 will be our first meeting and where we will draft and finalize the group charter. Next Tuesday, September 30, 2014, we will begin to discuss our group project proposal. We will then meet on a weekly basis on Tuesday evenings, with an open option to meet more as needed. By October 7th, we will need to have our group project proposal done. The following week, October 8th-14th, we will need to contact our potential service partner and begin our relationship with one another. By October 21st, we will have established project guidelines, project material, and the time and place of the event. By October 28th, we should be able to perform our service and the preparations for the project should be finalized. While we do not have a specific date for our service at the moment, it should be completed NO LATER than November 11th. This will give us plenty of time to begin our Wiki and workout any flaws that we may have. Finally, on December 2nd we will be able to present our project and finish the semester.
o Conflict and Decision Making
o The decisions will be made by a group vote, with the majority carrying the most weight. "Voting Meetings" will be held prior to the general meeting on Tuesdays. If members are not present, then their vote will not be counted. Group conflict will be managed by a "listen first, talk second," communication strategy. Every group member will have a chance to voice his or her opinion. If a conflict arises, it will be settled diplomatically and fairly, with each member given a chance to present his or her case. If the problem continues to persist, further action will be taken and the issue will be presented to the professor.
o Group Roles and Responsibilities
o Sam is the Secretary/ Note Taker. She will be intently taking notes every meeting and making sure things run smoothly. Julian will begin as the Devils Advocate and will be rotated weekly. The Leader/ Facilitator will be Landon, who will propose possible issues and make sure the group is running efficiently. Leslie will be the operator of the Group Me App and Chief Chef of Cookie Making, who exists to make sure communication is taking place and our stomachs are full. The meeting coordinator will be Mason. Jessie will be the peacemaker when conflict arises. Kasey will be the Delegate, who exists to be the bridge between our group and the organization.
o Technology
o As stated earlier, we will primarily communicate on the Group Me Application. We assumed that this would be the most efficient way to communicate, as this gives us an opportunity to essentially "sit" in a meeting room and let our voices be heard. If technology problems occur, we can reach each other via email, or any method of Social Media. We will also have a Google Doc, which supplies an "overview" of what each group member's responsibilities are and when deadlines are coming.
o Problems and Escalation Path
o The group members present at the meeting will be given absolute authority and precedence over those who do not attend. This is to make sure that our group can continue to work no matter who is absent. The group member who did not attend nor reached their work deadline will be confronted by the remaining group members and will be held to group's discretion of what their potential consequence will be.
o Step One: The participant will be assigned a task and asked to complete by a given date. Step Two: if the task is not completed, Jessie, The Peacemaker, will confront the participant. She will then attempt to reason with the offender and resolve the issue. Step Three: If prior steps do not fix the issue, then the group will meet and discuss the problem., Each side will be heard, and the group will vote. Step Four: In the result of a tie, we will then schedule a meeting with the Professor, who will either serve as the mediator or provide the ultimate decision.
Because Hunger Won't Wait
Group Meeting Notes
First Group Meeting-9/21/2014
Meeting came to order at 5:30pm
· Location Sweet Eugene's
Attendance
· Landon Sherman
· Mason Duncum
· Sam Parker
· Kasey Kram
· Jessie Hope
· Julian Vigil
· Leslie Clothier
Objective ( Find out group project theme)
· Brainstormed ideas to use for our group project
o Animal Shelter
--Collect funds and items for the animal shelter
o Food Bank
-- Coordinate a food drive
o Halloween Carnival
-- Create a booth
o BSC Marathon
--Create a station to assist runners
Discussion
· After brainstorming group went into discussion
o Eliminated
--BSC Marathon--Past Semester due date
-- Halloween Carnival--- Group was not able to be in attendance
-- Animal Shelter-- Other idea won on majority vote
Final Decision
· Were able to come up with a final decision with a Thanksgiving Food Drive
Meeting ended at 6:48pm
Group Charter Meeting-9/23/2014
Meeting came to order at 7:30pm
· Location: Leslie House
Attendance
· Landon Sherman
· Mason Duncum
· Sam Parker
· Kasey Kram
· Jessie Hope
· Julian Vigil
· Leslie Clothier
Opening
· Landon offered to read the rubric in order to establish the group charter.
o Group Agreed without much discussion
· Sam offered her laptop to be used to create the charter.
· Kasey was designated to take notes
Main Item Covered (Group Charter)
· Julian took the first part of the group charter and began to work through with the rest of the group
· Jessie played devil advocate when assigning group roles
· Mason delegate the remaining responsibilities to the group to increase the group time efficiency
Closing
· Meeting ended at 9:17pm with the completion of our group charter.
· Next Meeting date was TBD
Location MSC
Collection Meeting-10/19/2014
Meeting came to order at 3:30pm
· Location Sweet Eugene's
Attendance
· Landon Sherman
· Mason Duncum
· Sam Parker
· Kasey Kram
· Jessie Hope
· Julian Vigil
· Leslie Clothier
Main Objective (Can collection)
· Discussed ways to go about collecting cans
o Organizations
o Door to Door
o Personal Pantry
· Discussed dates to go around collecting cans from community
o Possible dates were October 18th 25th November 1st and 8th
· No date worked for everyone so we decided to each go collect when we can in our local neighborhoods.
Final Outcome
· We established the number of can we needed and the methods we were going to go about collecting the cans.
· We established a date for all cans to be collecting
Meeting ended at 4:45pm
· Next Meeting TBD
Food Drive Meeting-11/23/14
Meeting came to order at 5:30pm
· Location: Kasey's apartment
Attendance:
· Landon Sherman
· Mason Duncum
· Sam Parker
· Kasey Kram
· Jessie Hope
· Julian Vigil
· Leslie Clothier
Summary:
-We began our meeting by putting together all of the collected items. We sectioned them off into different categories (Vegetables, meats, grains, etc.)
- Inventory was taken and we counted over 100 cans
-We discussed when we would meet to finish the bagging and how the bags were going to get to the food bank.
- We began assembling the bags and were able to finish out over half of the bagging.
Issues discussed:
-We realized we were short on miscellaneous items as well as grains.
-Most everyone volunteered to go to the store/ ask for more materials from alternative resources.
-How we were going to be able to finish with the Thanksgiving Holiday vastly approaching.
Meeting ended at 7:00pm
Options for what each bag could contain:
Leslie's Mom did some research and gave us a list of things that each bag could contain. This was just a skeleton for each bag so the group had an idea of what was going into each sack.
The list consisted of:
3 Meats
Look by the spam you should be able to find
Canned Chicken, Canned Turkey, & Canned Ham
If you cannot find one of the above use tuna.
3 Vegetables
Green beans, Carrots, & Mixed Vegetables
2 Fruits
Peaches, Mixed Fruit
2 Grains
Rice, Cornbreadmix (jiffy) Walmart sells this in a pack of six you could just bring the extra home.
3 Misc
Cranberry Sauce, Bag of Egg Noodles, Oatmeal,
Or
A loaf of Bread, Cornflakes, Holiday Cookies, Rolls
You just want to be careful that you don't buy something that spoils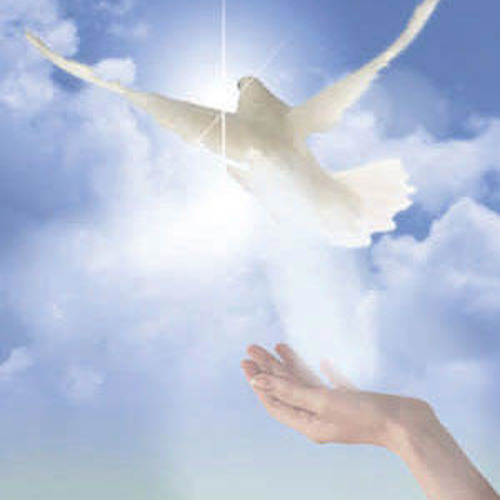 Cristin Nolan
Sarah McLachlan - In the Arms of the Angel (Cover) by Cristin Nolan