Hopkins Middle School Newsletter
December 6, 2019
6th Grade

Adam Halsted

Vijay DeZeeuw

Kristina Castelan

Allison Breining

7th Grade

Lyla Reynolds

Alyssa Bracelin

Zac Wierenga

Ayden Kuhn

8th Grade

Grayce Shealy

Samantha Burchardt

Rodolfo Rincon-Valdivia

Owen Jackson
HGT - Registration Deadline is December 10th
Hopkins Got Talent Competition
Saturday, January 18th at 7 pm
M.S. Cafetorium
***Registration begins Nov. 1st and runs through Dec. 10th***
*First come, first served registration
--Registration forms and rules are located in all HPS main offices and online at www.hpsvikings.org
--Community members and students of all ages are encouraged to compete
AUDIENCE VOTE DETERMINES THE WINNERS!
(Audience Members can also win Cash Prizes by entering our "Minute to Win It" games during Intermission & at the end of the show)
1st Prize--$500, 2nd Prize--$200, 3rd Prize--$100
*SEE ATTACHED POSTER FOR MORE INFO...

Art in Nature
Art in Nature Club

All Hopkins Middle School students are welcome!
We will learn about all kinds of plants and animals found in nature here in Michigan and around the world. Each meeting will have an art activity, creature feature, and nature connection.

You can learn about nature and do a fun art project with us at the
Middle School Art in Nature Club!
New members welcome!

Find us in the Science Lab by the Art Room from 3-4 pm.

Regular meetings are the first and third Tuesday of the month.
For more information contact

Piper Laforest (7th Grade) at PipeLafo@hpsvikings.org
or Jennifer Laforest at Jennifer@OutdoorDiscovery.org
Cinderella Audition Workshop: Thursday, December 12, 3:30-6:00 pm MS Stage
Casting for students in 4th grade and up
No need to sign up for this workshop – just show up in clothes & shoes comfortable for dancing!
Meet our Producer, Drama/Choreography Director & Music Director
Receive information about the week of January 20 audition process
Pick up the audition packet
Practice the audition songs
Learn some dance routines
You can still audition in January if not attending this workshop, but attendance is highly encouraged
If you'd be interested in helping the musical and attending most rehearsals, but don't want a cast role, come find out about being the Stage Manager.
Come ready to learn, work hard and get excited about our spring musical!!
Any questions can be directed to Mrs. DuChene at jillduch@hpsvikings.org
New or Gently Used Shoe Drive Frequently Asked Questions
What happens with the shoes once they're picked up?

They become an economic lifeline for individuals and families living in developing nations. Due to systemic poverty, lack of education and economic opportunity Funds2Orgs works with individuals who create micro-businesses, essentially small businesses. The shoes collected in countries such as the United States, are repurposed. That is, they're given another life and sold to micro-entrepreneurs for a small cost. Micro-entrepreneurs then mark-up the shoes and sell them in their local communities for a fraction of their original price, but still for a profit!
What condition should the shoes be in to be accepted?
The shoes given for your shoe drive fundraiser should be gently worn, used and new. Of course, we always love to repurpose shoes that are in the best possible condition. And, we love new shoes best of all!
Can someone give a single shoe?
We do not accept single shoes, only matching pairs of gently worn, used and new shoes.
Are there restrictions on the types of shoes that can be collected?
Funds2Orgs accepts all gently worn, used and new shoes including sneakers and even cleats. However, there are some restrictions, which are as follows:
NO NO NO NO NO NO NO NO NO NO NO NO NO NO NO NO NO NO NO NO NO NO NO NO
Single Shoes or mismatched pairs of shoes

Ice Skates, Rollerblades / Roller Skates

Wet/moldy shoes

Shoes with holes or tears

No thrift store shoes are accepted
Cookie Decorating at Lunch
Donations Needed
The Hopkins Middle School Culture Committee will be supplying sugar cookies during lunch on December 18th for all students that are interested. We are asking for donations of frosting and sprinkles for the students to decorate their own cookies. Thank you in advance for helping with these supplies.
Upcoming Events & Important Dates
December 6 -- Band Concert 6:30 pm

December 7 -- MS Competitive Cheer, Plainwell Cheer Fest 10:00 am
December 9 -- Used Shoe Fundraiser starts
December 9 -- Boys Basketball @ NorthPointe Christian 4:15 pm
December 10 -- HGT Registration Deadline
December 11 -- Competitive Cheer OK Silver @ NorthPointe 6:00 pm
December 12 -- Student Council Meeting 3:00 pm
December 12 -- Audition Workshop 3:30 - 6:00 pm
December 13 -- Christmas Dance 3:00 - 5:00 pm
December 14 -- Competitive Cheer Jenison Invite 10:00 am
December 17 -- Art in Nature 3-4 pm
December 17 -- Competitive Cheer Delton Invite 5:30 pm
December 18 -- Cookie Decorating during lunch
December 23 - January 3 -- Winter Break

Office Business
ATTENDANCE
Please call the Middle School office at (269) 793-7407 within 24 hours of your students' absence. You may leave a message on our voicemail system day or night. When reporting illness, please inform the secretary of the type of symptoms your child is experiencing (fever, sore throat, ect.). If your child is absent 2 days or more, you may request homework. If your student is absent only 1 day, homework may be picked up from their teachers the following day. You may also email absences to jennhitc@hpsvikings.org.
PHONE CALLS
Telephones in the office are to be used for illness and emergencies only.
IMMUNIZATIONS
Please report all immunizations that your child has had so we are able to keep our school records up to date. All new students and all 6th graders must be completely up to date on all immunizations. Contact the HMS office if you have any questions.
MEDICATION
ALL medications needing to be dispensed to students must be supplied from home. The school does not provide any type of medication. All prescription medication must be provided in a pharmacy labeled bottle. Tylenol/Aspirin must be brought to the office in an unopened bottle. All students requiring any type of medication must have a medication form completed by their parents and on file in the office.
CHANGES in Phone Numbers, Home Address & E-Mail
Please inform the office any time there are changes in your address or phone numbers. We need to have this information so we can update our records and successfully contact you if needed.
The Hopkins Public School District Board of Education complies with all federal and state laws prohibiting discrimination on the basis of race, color, religion, national origin or ancestry, age, sex, marital status, height, weight, or disability in its programs and activities. The following person has been designated to handle inquiries regarding the nondiscrimination policies: Mr. Gary Wood Superintendent of Schools, Hopkins Public Schools, 400 Clark Street, Hopkins, MI 49328 Phone 269-793-7261.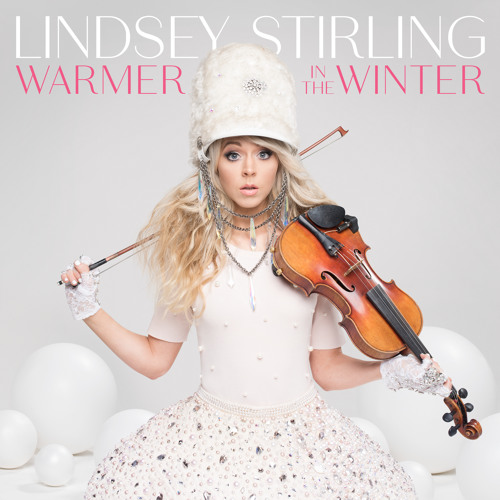 lindseystomp
Jingle Bell Rock by lindseystomp