Week of October 24th - 29th, 2021
Good morning,
This week I included a brief video recap of our Prayer Walk. There is also an audio clip of the main points of this week's Update located after the note.
We didn't quite hit our goal of 88% yet; let's try to attain it this week! The research shows that every minute counts! Students may arrive as early as 7:15 without an additional charge.
A priority item for many families is missing paperwork that must be in the office. Health and immunization forms as well as birth certificates MUST be in the office by Friday. Students out of compliance will not be allowed in school beginning November 1. If families can't get an appointment with the doctor by Friday, please make the appointment and bring us proof of the appointment. This is a State of Illinois requirement.
**Please remember that students must be in proper uniform every day. There are still many families not following the policy. As a member of a Catholic School community, this policy is not a recommendation, it is a requirement. We believe that excellence happens on purpose. Part of this excellence is being ready to learn in the proper uniform. This includes no bracelets or necklaces, no nail polish or artificial nails, small stud or hoop earrings for girls, and no earrings for boys. The office will begin making calls this week.
This month's Chat with the Principal is Tuesday, October 26th at 2 pm (30 minutes before dismissal) and run every fourth Tuesday of the month. These are informal meetings where parents can ask questions. Attending three of these over the course of the year will earn a PAW. It's a really nice and informal time to talk.
Please be sure to check the "Save the Date" section below - there are a lot of important events coming up. Looking ahead, we have our Book Fair coming up the week of November 8th and a fun game night for families on November 9th. More details are forthcoming! Also, the first two weeks in November, our 8th-grade class will be selling bracelets for $3 to support Wounded Warriors as part of service-learning and Veteran's Day activities.
Please keep your child home if they are sick or have symptoms that could be COVID-related. As we see some cases coming into the building, we need your help! f the symptoms (including fever) clear up in 24 hours (no medication), please send them back to school. Any illness lasting longer than that will require either a negative COVID test or an alternate diagnosis from the doctor. We cannot accept home test results.
As we come into Flu season, please speak to your pediatrician about getting the flu vaccine.
Do you have clothes and shoes your children have outgrown or don't want? We have a clothes and shoes collection box in the parking lot! The school receives $0.02/lb and a tree is planted in our honor each time it's emptied. We are the stewards of God's beautiful earth. This is one way we help!
The school office is open Monday through Friday 6:30 AM - 3:30 PM. After 3:30, please leave a message on the mainline or dial 101 at the recording to be connected to my extension. We have hoodies available in the office as well as polos for students. We ordered adult size Kind shirts for sale. They're $10 cash/$12 debit.
Please send your child to school with their mask every day along with an extra in their backpack. It's really important that the children are wearing child-sized masks that cover their nose and mouth fully.
Thank you for trusting us with your child/ren. If you have any questions or concerns, please let me know.
Mrs. Farrand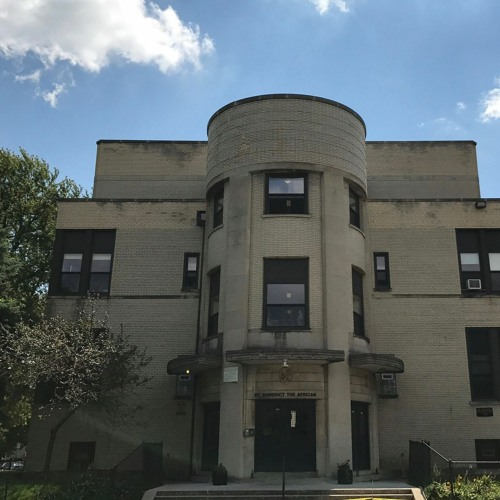 Jennifer Farrand
Week of October 24th by Jennifer Farrand
Halloween Celebrations
As we move through October, there is a lot of excitement as Halloween nears. Holiday traditions are important! This year we will celebrate Halloween a bit differently as we strive to keep everyone well.
Costumes:
Only grade PK-1 are allowed to wear costumes to school. There can be no scary masks or weapons. Nothing violent or gory.
Grades 2 -8 may wear their favorite sports team jersey/sweatshirt with jeans. No leggings are allowed.
Those not wanting to wear a costume (pk-1) or sports team jersey should be in regular uniform.
Activity: We will be having a Trunk or Treat the last half hour (2:00 pm) of the day. Our staff will be decorating their trunks to give out candy in the closed parking lot. This outdoor activity makes the event much safer.
It's also a Home Run Inn Pizza Day. A limited number of extras are available for students who missed the pre-order deadline. Students may bring money on Friday. Also, there are cookies available for purchase for $1 on Friday at lunch.
As a special PAW-pportunity, parents may send in multi-mix candy (individually wrapped) to help with the festivities. Two big bags (over 31 oz each) will count for a pound. Please try to send nut-free candy.
Thank you!
Vaccination Cards for Students Aged 12 and Over & Vaccine Clinic
If you had your student vaccinated for COVID, please show me your child's card so that I can note it confidentially. All vaccinated students who are symptom-free will not have to quarantine in the event of a positive case in their classroom where there was close contact.
Our vaccine clinic is set for October 22nd from 11 AM - 2 PM. Anyone over the age of 12 is welcome to the clinic! Families, please talk with your child's doctor (aged 12 and over) for more information. Please let your family and friends know. Help us keep the school community as safe as we can!
Tuition Payments
Tuition payments for our families are due on either the 17th or 30th of the month for most families. Please make your payments in a timely fashion. Payments can be made through the family's FACTS account, using the donate button on our website (academystbenedict.org) or in the office. We do accept debit/credit, money orders, cash (exact please), and Apple/Samsung Pay.
The office will continue making reminder calls this week. Please let us know if there is a particular challenge in advance of the payment due date. We will work with you, but we need to know!
Volunteering in School
In order to volunteer in school, adults over the age of 18 must attend Virtus Training, complete a background check, and complete mandated reporter training. These are requirements of the Archdiocese of Chicago to keep all children safe.
Go to https://www.virtusonline.org/virtus/ to register for an online class and consent to the background check. Please see or email Ms. Fernandez (mfernandez@academystbenedict.org) if you need assistance or have a question.
The Archdiocesan policy is that volunteers who are working directly with children, like chaperoning or in the classrooms must be vaccinated. Proof of the vaccination must be shown to me. Thanks for your understanding.

PAWS
Each family must complete three of their six PAWS before Christmas Break. Here are some suggested PAW-pportunities! We really can use children's masks. Amazon has sets of 100 available ($23.99). They can be sent directly to the school with your name or your child's name on the gift line. 100 masks will give credit for one PAW, 200 masks will give credit for 3 PAWS.
See the special Candy Paw -pportunity in the Halloween Section above!
Thanks for your help!
Travel and Quarantines
In accordance with the Chicago Travel Order, anyone who is not vaccinated against COVID-19 traveling must either quarantine for 10 days upon return or have a negative PCR test within 72 hours of returning to Illinois if the state visited is noted in the travel order. The test results must be shared with the school. Please help us keep our school community well by adhering to this policy.
Thank you! https://www.chicago.gov/city/en/sites/covid-19/home/emergency-travel-order.html
UPCOMING IMPORTANT DATES!
October 26th - Chat with the Principal 2 PM - cafeteria
October 27th - Kind Kid Celebration
October 29th - Home Run Inn Pizza Day
October 29th - Trunk or Treat
November 4th - Kind Shirt Day
November 8th- 11th - Scholastic Book Fair - volunteers needed
November 9th - Family Game Night beginning at 4:30 pm. - Details to follow!
November 12th - Teacher PD day - No school for students
November 15th - Kind Shirt Day
November 19th - 11:30 Dismissal for students - Parent/Teacher Conferences (offered in-person and via Zoom) Details to follow.
November 22nd - 26th - Thanksgiving break - NO SCHOOL
November 30th - Kind Shirt Day
December 9th - Kind Shirt Day
December 14th - Kind Shirt Day
December 17th - Student Dress Down Day - Christmas Colors
December 18th- January 2nd - Christmas Break
January 3rd - Welcome back!


Academy of St. Benedict the African