UINTA COUNTY SCHOOL DISTRICT #1
November 2017-Weekly Newsletter, Volume 3
HIGH RELIABILITY SCHOOLS-LEVEL 2
Effective Teaching in Every Classroom-

Level 2 in the High Reliability framework addresses factors to developing and maintaining effective instruction in every classroom. This is a central feature of effective schooling – the quality of teaching in classrooms. Effective Teaching in Every Classroom (Level 2) has six indicators:
2.1 The school leader communicates a clear vision as to how instruction should be addressed in the school.
2.2 Support is provided to teachers to continually enhance their pedagogical skills through reflection and professional growth plans.
2.3 Predominant instructional practices throughout the school are known and monitored.
2.4 Teachers are provided with clear, ongoing evaluations of their pedagogical strengths and weaknesses that are based on multiple sources of data and are consistent with student achievement data.
2.5 Teachers are provided with job-embedded professional development that is directly related to their instructional growth goals.
2.6 Teachers have opportunities to observe and discuss effective teaching.
Dr. Marzano indicates that effective teaching strategies can be "likened to
techniques an artist might develop and refine over the years of practice. The artist
then uses these techniques to create works that are not only unique and complex
but elegantly focused. The more skill the artist exhibits with available techniques,
the better his or her creations. Likewise, the more skill the classroom teacher has
with the instructional strategies that research and theory have uncovered over
the decades, the better the teacher will be able to create lessons that optimize
student learning."
The ten research-based high impact instructional strategies that the teachers in
UCSD #1 have identified serve as a guarantee of effective teaching to students
and parents each day in every classroom throughout the district.
When a school reaches high reliability status for level 2 (Effective Teaching in
Every Classroom), it can guarantee that quality teaching occurs in every
classroom. This means that variability in teacher quality within a school is quite
low – every teacher uses effective instructional strategies.
Students in Mr. Ellis' welding class are working on a private-public partnership project. Students are designing and constructing hay forks for a local business. Although none of the products are completely done, our picture shows Wade Bowen putting some of the finishing touches (polishing) on one of the frames. We appreciate the real-world hands-on experiences our students receive in all of our vocational classes. Thank you Mr. Ellis for reaching beyond the walls of your classroom to provide our students with outstanding, multifaceted learning experiences.
North Elementary students enjoyed a read-aloud about the first Thanksgiving in media class. The experience was enhanced by Ms. Jensen's experience having traveled to Plimouth Plantation in Plymouth, Massachusetts. Ms. Jensen has posted several of the pictures she took on her visit in the media center. Students can connect the story in the book to Ms. Jensen's verbal and pictorial experience. What an excellent learning opportunity! Thank you for sharing your experience with the students!
Lost Your Mojo? Get It Back!
According to Mike Anderson, the author of
The Well Balanced Teacher
, late fall is a classic down time for teachers. There is so much positive energy at the beginning of the year; teachers are excited, and students are eager to get back to school. After several weeks, challenges with curriculum, students, and many other demands on a teacher's time begin to take effect. If you find yourself frustrated, overwhelmed, or just plain tired, try some of the following strategies to get your mojo back!
1. Address Stress. If you are feeling overwhelmed and stressed, lighten the load and address the source of the stress before you do anything else. Whether it's work, a personal conflict, too many things on your to-do list, or too many demands on your time from family or friends, you need to pinpoint the reason and take action. Very few things in life are worth the physical and emotional toll of chronic stress.
2. Remember What Fun Is. Fun is way underrated, and it is an essential element of a strong mojo. Right now, go grab a pen and paper. Think about the times in your life when you really had fun, and write them down. Go over the events in your head and mentally re-live these fun and happy times. Circle some of these activities that you might want to enjoy again. Then pick a couple and go do them!
3. Get Physical. Hopefully some of these fun activities are physical activities. Without putting the pressure on yourself to start an exercise routine (which can feel like work and create more stress), think of some ways you can get physical and really enjoy it. Go dancing with a group of crazy friends. Drive to the mountains and take a hike. Get up from your chair and skip around the room or do some jumping jacks. Just get moving and enjoy it.
4. Take An Electronic Sabbatical. It's so easy to plop in front of the television or computer when you are feeling low on mojo. Once you are in that chair, it is so hard to get back up. For a few days at least, turn off the tv and computer so that you are forced to do something. Have a conversation with your spouse or children. Clear clutter or organize something. Go buy some flowers and arrange them. Read something inspirational or motivating. Do something, anything, that is positive, productive and joyful. No more sitting and zoning out.
5. Be Fabulous. When you are in a crowd of people, look around you. Most people are not model perfect. In fact, most people have many physical imperfections. Even so-called perfect people tend to focus on their flaws. So forget about comparisons, and make the very best of what you have. Be fabulous! Take care of yourself. Get a great haircut, put on some make-up, wear clothes that make you feel happy and attractive. Highlight the beauty inside of you by reflecting self-confidence on the outside.
6. Hang Out With The Best. During this time that you are getting your groove back, spend time with people whose mojo cup is full. Be with people who motivate you, uplift you, want the best for you, and who are just fun to be around. If there are people in your life who drain you or make you uncomfortable, this is the time to put them on hold until you reclaim your mojo. Don't isolate yourself. Go out with fun people and have some fun.
7. Do Something Adventurous. Shake your life up a bit. Do something that is totally out of character or unexpected. Book a trip to an interesting, exciting destination. Go whitewater rafting. Tell someone you care about how you really feel. Be spontaneous. Do something that you've always wanted to do.
8. Love Your Body. When we lose our mojo, we can mistreat our bodies with too much alcohol, fatty/sugary foods, or medications. It's impossible to get your groove back when your body is sedated with yucky stuff. Treat your body with loving kindness. Eat mojo-supporting foods like lots of veggies, fruits and lean meats and less processed, high fat bad-for-you foods.
9. Train Your Brain. When you are down on your mojo, your mind likes to take over with negative thoughts, worry, and over-thinking. You have to treat your unruly mind the way you would a puppy or small child. Every time it spirals off into negative thinking, redirect your memories to positive thinking or thoughts, reasons to be grateful or anything pleasant.
10. If Your Mojo Is Late, Don't Wait. If you have taken action to get your groove back, but you are still feeling lethargic, tired or in the dumps after a few weeks, absolutely go to your doctor. There are a variety of physical and emotional reasons for feeling this way, and it might be something as simple as low iron or poor sleeping habits. When you have little energy, you may not feel like making an appointment. But don't give up your precious, beautiful days to a mojo thief. Take action and reclaim your magic.
This excerpt was pulled from Barrie Davenport's blog post at: https://liveboldandbloom.com/09/lifestyle/lost-your-mojo-10-ways-to-get-your-groove-back There are multiple links and we encourage you to visit the site.

SHARE YOUR IDEAS!
Our goal is to provide a weekly update that shares a little information about how we're reaching our district goals, and most importantly, share some of the great things we see taking place in our district. Click above to share your ideas!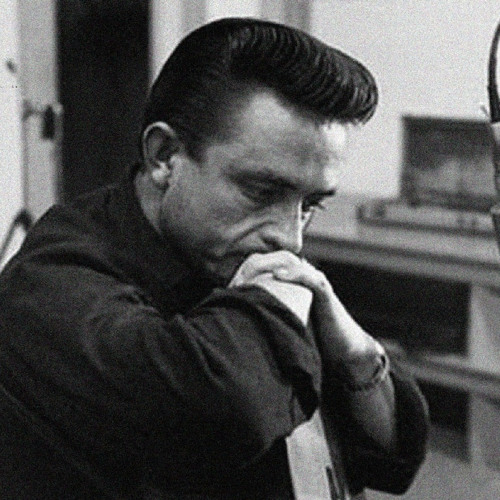 Emergency Broadcast Songs
Thanksgiving Prayer - Johnny Cash by Emergency Broadcast Songs
UCSD#1-Administration
Ryan Thomas,
Superintendent
Ext.1020
Cheri Dunford, Supt., Board Exec. Assistant Ext. 1021
Dr. Joseph Ingalls, Assistant Superintendent K-5 Ext. 1026
Doug Rigby, Assistant Superintendent 6-12 Ext. 1025
Alicia Johnson, Instructional Services Admin. Assistant Ext. 1024
Kristine Hayduk, Human Resources Ext. 1023