Thirteen Reasons Why
By: Jay Asher
Enjoy my webpage with this song from the Great Gatsby by Lana Del Ray called Young & Beautiful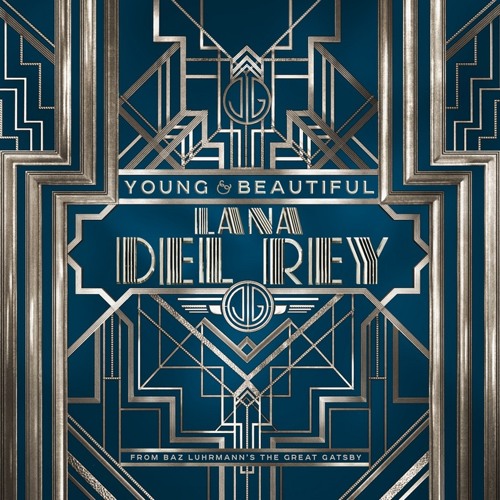 Lana Del Rey
Lana Del Rey - Young & Beautiful (DH Orchestral Version) by Lana Del Rey
Jay Asher
Jay Asher was born in Aricadia, California on September 30, 1975. He attended College right after graduating from San luis obispo high school. It was there where he wrote his first two children's books for a class called Children's Literature Appreciation. He then transferred to California Polytechnic State University in San luis obispo where he left his senior year in order to pursue his career as a serious writer. He is married. Throughout his life he worked in various establishments, including as a salesman in a shoe store and in libraries and bookstores. Many of his work experiences had an impact on some aspect of his writing. He has published two books to date, Thirteen Reasons Why, a 2007 New York Times best-selling young-adult fiction novel, and The Future of Us, co written by Carolyn Mackler.
"You can't stop the future
You can't rewind the past
The only way to learn the secret
...is to press play."
― Jay Asher, Thirteen Reasons Why
summary of Thirteen Reasons Why
Thirteen Reasons Why is about a boy who finds a brown package on his door step one day and inside are casset tapes with the voice of hannah baker on the other side. She is explaining why she killed her self and everyone who was apart of her death. Who's next on her list?

Hannah Baker
Hannah recorded seven cassette tapes the night before her suicide. Even though she makes us uncomfortable (as intended), we can't help but feel for her, especially once we've heard all she has to say and heard everything everyone did to her.
1 Justin Foley
Hannah's first kiss which was with him, they kissed in the park but then he started rumors about her taking her shirt off (which weren't true). she was a new student and a freshmen so this started her reputation.
2 Alex Standall
He made a hot/not list and voted hannah "best ass" just to get back at a girl named Jessica

3 Jessica Davis
Shed thought Hannah and Alex were together because she heard rumors after the list (which weren't true) Jessica slapped Hannah.

4 Tyler Down
He hid outside of Hannah's window and took pictures of her which made her feel less safe in her own house (Courtney Crimsen helped Hannah catch him doing it).
5 Courtney Crimsen
Used her to keep her "good girl" image and made up a rumor that Hannah had "naughty things" in her drawer.
6 Marcus Cooley
invited Hannah to "Rosie's" diner and took her to a booth and started to try and making out with her and she shoved him out of the booth which made her even more upset about her reputation that she had recieved in her freshmen year (this was the first time she considered killing herself).
7 Zach Dempsey
stole her notes of encouragement in peer communications because he was embarrassed from being rejected at Rosie's by Hannah after Marcus had left

8 Ryan Shaver
he published a poem she wrote the day she first considered killing herself
9 Clay Jensen
Clay Jensen is our main guy here, our narrator and guide takes us
through the frightening world of Hannah Baker's last hours. Much of the action in this story takes place in Clay's head.
10 Justin Foley (again)
he let his friend, Bryce, rape Jessica (who was drunk) she also felt it was her fault because her world was falling apart and she didn't have enough strength to stop it from happening
11 Jenny Kurtz
for knocking over a stop sign and refusing to call the police about it. Hannah didn't call the police either cause her world was falling apart, still and she feels bad because it resulted in an accident which a classmate died in
12 Bryce Walker
she completely made the decision to kill herself by letting go and finally living up to the reputation she was given therefore letting go of herself by having sex with him in a hot tub.
13 Mr. Poter
he didn't go after her after she had admitted to wanting to kill herself and then running out of his office without explaining what she would do (it made her feel that killing herself was best because she didn't think anyone cared enough to stop her).
The Reaons Why I Like This Book
The reasons I like this book so much is because I can relate to it so much and it really opened my mind to all the people who had an impact on my life and how much it would hurt them and my family. this book was very powerful in changing my mind.

Conflict
the conflict in Thirteen Reasons Why is how unfair rumors can destroy someone life. in this book these 13 people caused Hannah baker to kill her self because of there nasty rumors.