Friday Fax
December 11, 2015
Sing it Paul!!!
You can't go wrong with a Beatle!!!! If you don't know who this man is, you are too young to be reading this!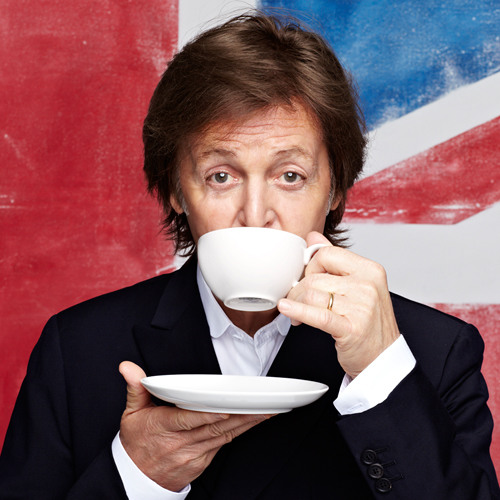 Paul McCartney
'The Christmas Song (Chestnuts Roasting On An Open Fire)' - from 'Complete Kisses' by Paul McCartney
Week 17 on the Curriculum Map
Dec. 14-Collaboration--ISU--Shari and Brian lead a discussion about achievement-7:30
Dec 15- Staff gathering for Christmas--3:00
Dec 15, 16, and 17--Claus' Closet Shopping
Dec. 17---Sing to kids at Door 1--7:40---2:15 Sing-a-long- MPR
Dec. 18-Sing to Kids at door 2-7:40-- Kids in Gym for convo at 9:45---CC Convo at 1:45---Gathering after school at Jaimie's place...
Dec 19-Start of Break
Jan 4--Return to 2016
Jan. 11--Progress reports issued-MUST BE DONE BY 8:00
Jan 15-Avilla Night at ENHS BB Game-Details to follow
Feb 6th Avilla Staff Night with Komet Hockey--Details to follow
A review of our meeting--PLEASE REVIEW AGAIN!!
THIS IS THE REPRINT BECCA'S NOTES FROM LAST SUNDAY. I TOLD YOU ON WEDNESDAY AM I WOULD SEND IT OUT FOR YOU REFERENCE.
As we start the slow shut down to relax over winter break and enjoy friends, family, and traditions, it is hard to look forward to see what we also need to be gearing up for – testing season. The DOE is pushing out testing information at a fast pace over the past two weeks that you need to be aware of. All teachers in grades K-10 need to be aware of the following pieces of information and dedicate time to expose students to the information, as well as provide them ample time to practice with the tools.
1. Experience ISTEP – This site will allow student to practice with the tools that they will use on the online Part 2 test. All students will be online in April. Please remember that there are only 10 instructional days between Part 1 and Part 2 since Spring Break is in the middle so giving student many opporunties to practice needs to start in January.
http://in.testnav.com/client/index.html
Have students go to the Practice Test link on the sign in box to practice. This site is not currently working in Chrome so try another browser if you can't get in.
2. Go to your grade level ISTEP help pages on the DOE website. Please carefully review the Academic Vocabulary that needs to be explicitly taught to students, the guidance on graph paper, and the math formula pages. Do your students have the formula sheets in front of them for class work and homework? Are you using the correct graph paper? Grades 3-8 should also closely exam the Performance Level Descriptors. The DOE is essentially telling you the skills that students who pass the test need to be able to accomplish.
In grades 3-8, the DOE has also released some items from last year's test that you can use as example problems with students.
3-8 - http://www.doe.in.gov/assessment/istep-grades-3-8
10 - http://www.doe.in.gov/assessment/istep-grade-10
We are be given a road map, so please use it. Don't be the person who thinks they can find their way without the map and then has to stop at the gas station later. There are no gas stations for next 3 months!
Sometimes it's about perspective...
It's always good to remember to focus on important things...Thanks so much for all that you each do to contribute to the success and well-being of OUR kids!