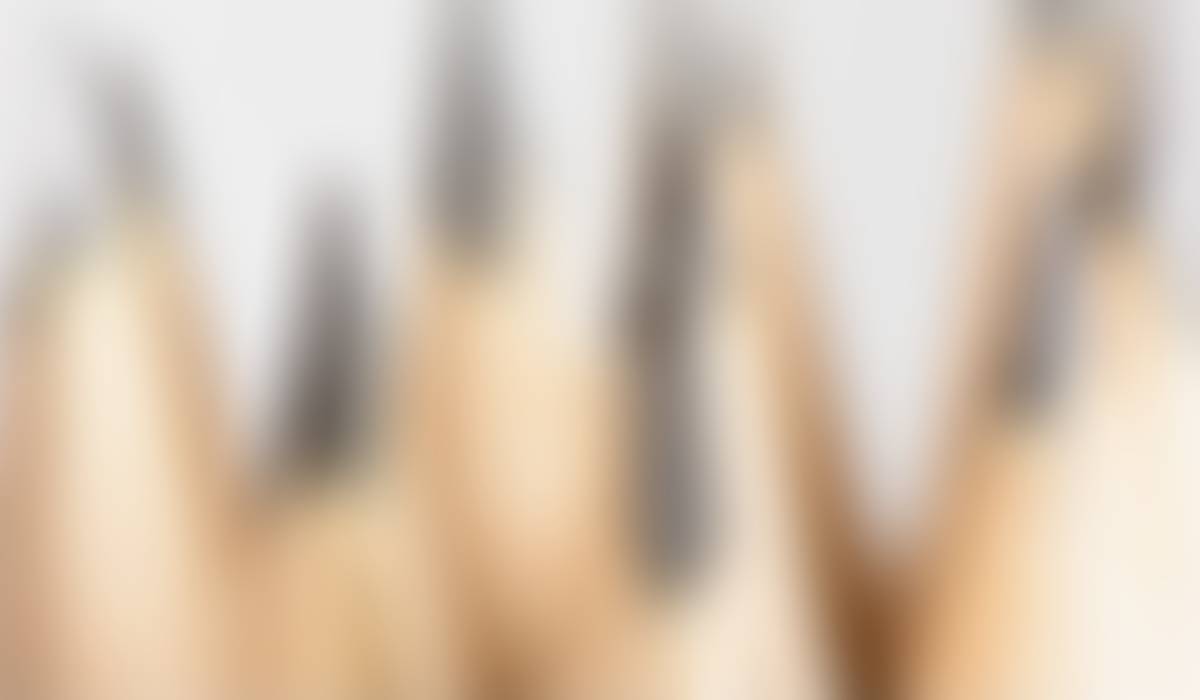 School Pointes
GPPSS supported Full Circle Foundation's Purple in the Pointes campaign this month.
GPPSS Lights It Up Purple
The Grosse Pointe Public School System was proud to support Full Circle's Purple in the Pointes campaign, celebrating and supporting all of our friends and neighbors with physical, emotional and cognitive challenges.
"It is heartwarming and overwhelming to see the level of support from this community," said Full Circle Foundation Board Director Patty Sunisloe of all the organizations that participated. "Every purple display feels like a visual representation of a warm hug by people who care."

Special thanks go to Randal Baker, Supervisor of Custodial Operations, and all of the district's building engineers and custodial staff who helped "Light It Up Purple" for autism awareness and acceptance.

Barnes Early Childhood Center - Tim Cardy and Shannon Olds
Defer Elementary -- Dave Damore
Ferry Elementary -- Valter Dervishi
Kerby Elementary -- Thomas Cornett
Maire Elementary -- James Laforest
Mason Elementary -- Chuck Bubeck
Monteith Elementary -- John Stahl
Richard Elementary -- George Flora
Brownell Middle School -- Brian Cook and Roberta Hall
Parcells Middle School -- Chuck Rose
Pierce Middle School -- Mike Forys
Grosse Pointe North -- Andrew Praedel, Steven Drader, Jason Bankston and Scott Krasnick
Grosse Pointe South -- Wayne Kelly and Stephen Hurley


Community Luncheon a 'Who's Who' of leadership
Clockwise from upper left, Superintendent Jon Dean, State Speaker of the House Joe Tate and Kerby Principal Walter Fitzpatrick; Speaker Tate delivers the keynote; Kerby parent volunteers; kindergarten students during their closing song.
The 11th annual Community Luncheon on Friday afternoon took place at Kerby Elementary School, drawing together leaders in education, state and local government, media, public safety, non-profits and the clergy to build bridges and unite around common goals to enhance our local and broader community.

The event kicked off with the Full Circle Choir singing the National Anthem. Kerby Principal Walter Fitzpatrick then welcomed the guests and thanked the Kerby staff, students and parent volunteers for their help in asking simply "What can I do?" to make the event a success.

Superintendent Jon Dean urged the guests to join him in continuing "to spread the good word about public education in our community."

"It's not good enough that 150 people know or our 800 staff members know it or our 6,000 parents know it," he said. "How can we get other people to know it? It might be a neighbor or a colleague. My challenge to you is how can you bring someone else in contact with us? How can you connect us? That could be as simple as email or call me. It could also be emailing info@gpschools.org and we'll sign you up for our weekly update."

Speaker of the House Joe Tate delivered the keynote, sharing some of the progress of 100 days of the legislative session in Lansing and how the focus is putting residents first.


"It's probably one of the most productive 100 days we've seen in Michigan for a long time," he said.

The areas of focus he cited are tax relief, expansion of the state's Civil Rights Act to include the LBGTQ community, legislation around gun violence prevention, affordable and work force housing, employment and work force development.

Looking to the future, Speaker Tate discussed plans for the budget and how it communicates the state's priorities and values.

Of personal interest to him, his caucus and members of the House Chamber, he noted, is education, in particular equitable education.

"How are we ensuring that the state is doing its job?" he asked. "Although we're moving in a great direction, in part due to the support we've received from the federal government, we know with a robust School Aid Fund we have some opportunities to ensure that we are providing more resources to our school districts and that is something you will be seeing. I think we're pointing in the right direction but we can always do better."

The luncheon concluded with a performance by Kerby Kindergarten students, including a preview of the song they will sing at their Kindergarten celebration to the tune of "New York, New York."

"Start spreading the news," they sang. "We're leaving today. We're going to be a part of it – first grade, first grade!"

The Community Luncheon was hosted by the Grosse Pointe News and owner Sean Cotton, the Grosse Pointe Public School System, Kerby Elementary School and the Grosse Pointe Chamber of Commerce.

Sixty-five honorary Norsemen joined North last Friday for Bring Your Kids to Work Day.
All in the family at Grosse Pointe North
School was a family affair at Grosse Pointe North on Friday, April 21, during Bring Your Kids to Work Day hosted by North's Student Association. A "We Are Family" welcome in the Student Union was followed by a series of classes and programs the students could participate in.

In "You Nailed It," students had the opportunity to participate in a bake-off competition in Commercial Foods class with Michael Viviani.

"BYKTWD was an fantastic day," Mr. Viviani reports. "We had over 50 kids making Dirt & Worms. If you never had a Dirt Cake before, it has alternating layers of crushed Oreo and chocolate pudding. The gummy worms are just a fun addition to the dessert. We had each table set with their perfect version of the dessert. The kids had to recreate the dessert and see if they 'Nailed It.' Each table had a North student to guide the kids while they made their desserts. It was great experience seeing all the kids trying to make their perfect dessert. Many of them did end up nailing it!"


"TV Production Fun" with Brian Stackpoole allowed students to "be a part of the crew." They even held a dance-off where the high school students had to copy the dance moves of their guests. (In true form, Mr. Stackpoole captured these moments in a video vignette.)

A visit to the planetarium with Don Pata took students "to infinity and beyond."

Other highlights were German Day with Susi Sipos, a gooey science experiment in the lab with Lori McCain and Erica Thacker (each participant got to take home some slime), singing in the choir room with Ben Henri, and Field Day in the gym. The honorary Norsemen also enjoyed a pizza lunch with Amanda Pata in the library.

The day received rave reviews from the adults and children alike.
North social worker Kelly Osborne said her kids had such a great time, they couldn't pick a favorite part of the day. A highlight for her was the quiet ride home!

Special education teacher Mikaila McKeon's thought it was the best BYKTW Day yet and thanked Student Activities Director Peggy Bonbrisco for her efforts in planning the event.

"My five-year-old said it was the best day of his life," she said. "I appreciate all of the planning and 'amazingness' that happened."

Art teacher Michael Lamb also thanked Peggy and all the organizers on behalf of his entire family.

"How difficult a task to make sure that all feel welcomed and loved – and you all always deliver," he said. "I am thankful for time I can spend with my own children as well on this day. We rarely have the opportunity to interact with our kids in this way and it only serves to strengthen relations on so many levels."

Brian Stackpoole said both of his sons enjoyed the day and his students loved working with their special guests.

Kimberly King, who serves as Special Education Transition Services Transition Coordinator for the district, said her kids loved being a part of BYKTWD.

"The activities were so fun and engaging," she said. "They also enjoyed the time working with me and my students. In fact, my youngest son, Caiden, was so excited to fist bump James Ware, who he remembers scoring the buzzer beater shot at the Unified Basketball game against Grosse Pointe South. He said, 'I am never washing my hand again! James is the GOAT.'

"It was a great day and we are so grateful for the people who helped put it together," she added.

Grosse Pointe South hosted its Bring Your Child to Work Day on Thursday, April 27. Look for more details in next week's School Pointes.

South seniors nominated for prestigious award
The Gold Cast of Mamma Mia! took a bow after its matinee performance on Saturday, April 22.
Grosse Pointe South's production of Mamma Mia! was adjudicated by the Sutton Foster awards, the largest professional judging organization in the state, and seniors Rebecca Dral, Lilly Hunwick, Braden Vogel and Spencer Yonkus were nominated for outstanding lead actor/actress for their performance in the musical.

These four performers have been invited to attend an intensive workshop weekend in May to prepare for a competitive showcase at the Fisher Theatre on May 21 with other high school students from across Michigan. At that showcase, two winners will be chosen to advance to the Jimmy Awards in New York City, which is heavily attended by talent scouts and agents.

Mamma Mia! director Meaghan Dunham, music director Vince Matia and producer Katie Parent said they are proud of the entire cast and crew and thrilled that these four seniors are receiving this recognition.
Pierce students enjoy STEM Day at WSU
Nine Pierce Middle School students, accompanied by math teachers Jackie Bingham (Claeys) and Jennifer Schaupeter and counselor Cathy Husk, enjoyed a STEM Day at Wayne State University on Tuesday, April 25.

They started at the Welcome Center where they checked in, received WSU backpacks, and had a photo shoot with the WSU Warrior mascot.

Their next stop was the Education building, where they participated in a session called "Sounds Like Fun! Game Theory and Social Dilemmas." The Pierce students competed against three other groups trying to determine the best wager. The game was based on the "prisoner's dilemma" with the goal of working together for the common good.
"It definitely sparked some great conversations during and after the session," Mrs. Schaupeter said.

They moved on to the Chemistry building where the students donned lab coats and goggles for the "Baking Soda Volcano" session. They mixed different amounts of vinegar and baking soda along with food coloring and watched the volcanoes erupt. They also inflated rubber gloves and balloons.

Before they completed the day with box lunch at the Student Center, the group happened to run into Dr. Aaron Rury, a Defer parent, who works in WSU's Chemistry department. Dr. Rury gave the group a private tour of the Laser Light Lab, one of only a handful in the country. The students had the opportunity to see nonlinear optics and different colors refracted.
North alumni perform for choir students
Grosse Pointe North alumni Andrew Hallam and Will Fishwick performed the Confrontation Scene from Les Misérables as part of the Motor City Lyric Opera traveling ensemble. "Opera on Wheels" is part of the non-profit organization's educational outreach program.
Grosse Pointe North choir students enjoyed a special visit on Thursday, April 27, from the Motor City Lyric Opera. The non-profit organization is dedicated to inspiring and educating students and families in the metropolitan Detroit area through artistic musical presentations.

Participating in the 30-minute concert, "Mozart to Les Mis," were North alumni Will Fishwick (Class of 2017) and Andrew Hallam (Class of 2018), both of whom attributed their educational and career paths in vocal performance to music teacher and choir director Ben Henri.

Andrew graduated from the University of Michigan last year and is attending University of Cincinnati College-Conservatory of Music next year for a master's degree in voice on a full scholarship.

"The only reason I joined choir is because I had friends who had been in choir," Andrew said. "That was the gateway. I didn't really do a lot of singing before high school and through being in this program, it just blossomed from there."

Will completed his Bachelor of Arts degree from the University of Michigan, having performed his senior recital just last weekend. In the fall he will begin his auditions for graduate school.

"Mr. Henri teaches at a collegiate level," Will said. "I didn't realize that until I was in college. The methodology and the teaching of sight singing put us a full two years ahead of the other singers at Michigan. It's just a blessing to be from this specific program and we owe a lot to him for how we have developed as musicians and professionals."

Once introduced to the music programs at North, both Will and Andrew "sunk their teeth in everything they could," according to Mr. Henri – AccaFellas, North's a cappella singing group, music festivals and the school musicals.

"They're unique in that they went on to make this a career for themselves, but what I love is that they're just the best of buds," Ben said.

Whatever the ultimate goal is, the veteran music teacher views his role as instilling a lifelong love of music for his students. That begins with ensuring "they have the tools to keep music in their lives in whatever capacity they want it to be, whether it's as a hobby or as a career or singing in the shower. That's the dream. Some of them make that dream come true at a professional level and some of them have day jobs and they start families, but they sing with the Detroit Concert Choir of Grosse Pointe Theatre."

During their performances as part of the Motor City Lyric Opera ensemble and in the question-and-answer session afterwards, Andrew and Will gave today's choir students a glimpse of what it takes to achieve at the level they are both currently pursuing – and it started when they were sitting in the same seats in North's choir room.

"If it wasn't for Mr. Henri, I wouldn't still be in music," said Andrew. "It was just a hobby, never anything of seriousness, but now here I am."
South SEEDS Club hosts Culture Week
Grosse Pointe South's student SEEDS (Student Empowerment Education for a Diverse Society) Club hosted Culture Week April 17 to 21.

According to SEEDS advisers Lisa Kline and Nick Bernbeck, the students worked hard to provide opportunities throughout the week to showcase different cultures throughout the world that are represented in the school's student body.

On Wednesday, Cleminson Hall was available as a space for students to create mosaics. Some made colorful patterns and others went so far as to create different chemical/molecular structures.

On Thursday, interested students were able to listen to guest speakers Barry Checkoway, a University of Michigan professor, and former South student and current U of M student Siena Weisbrodt. Professor Checkoway is one of the organizers of U of M's Summer Youth Dialogues program and Seina was a former member of SEEDS and helped to organize South's first Culture Week. She also participated in the Summer Youth Dialogues program.

Afterwards, the SEEDS facilitators led participating students in dialogues surrounding their cultural backgrounds and how they see themselves represented in the community and at school.