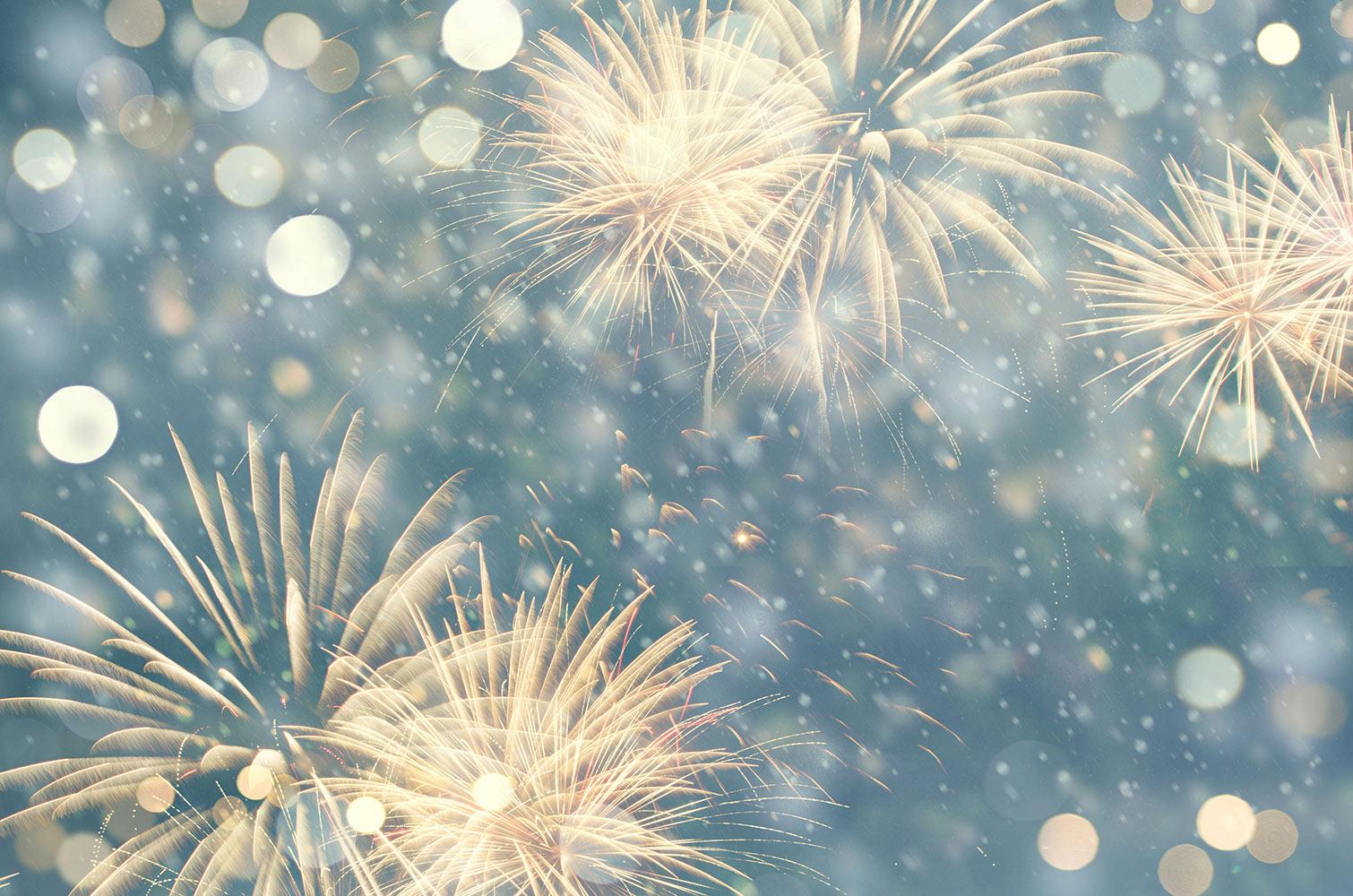 January Private School Newsletter
2022
Happy New Year! Enjoy your winter break!
Hello Private School Families,
We are so excited about 2022. What are your goals? What is on your bucket list? We are excited to make this Newsletter informative and personal!
Academics with Ms. Gabby & Ms. Nirvanna: With work comes play and it looks like December had a lot of fun learning and playing. The Christmas Sweaters, the extra fun activities, the singing, dancing in academics, not just in Centre Stage, the cozy fireplace on the projector screen while working, the spirit sweatshirts, and the Christmas party! Ms. Nirvanna said this has been her favorite time of the school year so far. The class has enjoyed blending Christmas-themed activities with the curriculum. The class learned the meaning behind the candy cane (ask them about it), read about the birth of baby Jesus, dressed up in favorite Christmas accessories, and lots and lots of DIY crafts throughout the entire month. Ms. Nirvanna and Ms. Gabby were so proud of how the class worked extremely hard to wrap up the lessons before winter break. We ended strong with our Christmas pajama and brunch party! "Thank you to all of our amazing parents for helping make this special day! The kids were so excited to exchange gifts during our secret Santa gift exchange!" stated Ms. Nirvanna. This winter break, Ms. Nirvanna will be soaking up all the family time possible. She is most excited about that! She is taking a road trip to North Carolina and praying for snow. Ms. Nirvanna will be binge-watching Christmas movies we found out and baking with her husband. They love to bake together. "I hope everyone has a beautiful holiday season with your loved ones and I will be thinking of each one of you during this special time of year." Ms. Nirvanna is really excited about the new year! In January, Ms. Nirvanna has told our team the class will be diving into double-digit multiplication with our 4th graders and all grades will be focusing heavily on writing. "We are ready for you 2022!" Said Ms. Nirvanna.
Ms. Gabby loves Christmas and counts the days as soon as it ends for the next Christmas. She has had the best time with the students making Christmas crafts, sharing Christmas traditions, writing letters to Santa, and seeing that special glimmer of joy on their faces during this time of year. "My favorite part of the New Year is bringing in new goals. I can't wait to sit and reflect with everyone on the year we have had and our dreams for the year to come. I asked all the students to think over the break of fun personal and academic goals to share!" shares Ms. Gabby. During Christmas break, Ms. Gabby will be enjoying watching her son Colton share in his FIRST Christmas. She already loves all the Christmas firsts with Colton that has been going on. She loves every second of it! Ms. Gabby shared, "Colton met Santa for the first time and that was a highlight for me as a mom." Christmas with Ms. Gabbys family is unbelievable. They have a cookie exchange party with the family just before Christmas, and she always spends Christmas Eve looking at Christmas lights around town. "I look forward to soaking in all the family time during the holiday break," said Ms. Gabby. We do want to wish Ms. Gabby a VERY happy birthday. We know she will be celebrating with her friends and family on her special day which is in December. Big HAPPY BIRTHDAY from ALL OF Ms. Gabby!
Ms. Diane: has enjoyed all the beautiful Christmas stories and traditions with the children. Sharing the real meaning of this time of year is something so special for her. If you have not noticed, she has the best Christmas Fashion and we always enjoy seeing Ms. Diane come to work each day in December to see what she will be wearing. So festive and fun! "I am so proud of how much you all have grown and how well you performed at the Holiday Recitals on stage. Every single one of you made me so proud. Watching you and watching your family's faces is what this is all about to me. Great job everyone!! I am so impressed with each one of you." Ms. Diane always loves the Piano Partys which was exciting since it was the first one for this school year. It is such a unique and incredible way to teach the children expression with the piano, how to play and how to work together in music. I hope you enjoyed the show as much as we did. It's such a joy and I am looking forward to starting our next piano party that will be in the Spring time for the families. We will announce the name of it in the new year.
Mr. Kevin: shared with our team that December was full of laughter, love, learning, and joy. What incredible descriptions! Mr. Kevin enjoyed many December projects but one in particular that sticks out with him is the lesson on Joshua and the Battle of Jericho. All the kids were so creative and the activities involved in this lesson were truly special, especially our little march (you can ask the kids about this they loved it). Hands-on learning is always the best memory of a lesson. Mr. Kevin loved the Christmas party and watching the students showcase their talents to their parents. "It's been a joy reading through the Bible and ending our semester last class with the Christmas story!" Mr. Kevin got married on December 3rd, 2021, and we were told it was the most perfect day ever! Mr. Kevin and his new bride are excited to go on their honeymoon over the holiday break. "My wife and I are excited to spend some quality time while we are off and enjoy a memorable honeymoon together."
Mr. Edgar: What an incredible piano party we had on Tuesday, December 21st. The combination of songs and the wonderful script was just perfect. Each one of you made me so proud and I had a great time. We have been working so hard this semester. Great job! Mr. Edgar said, "Next year, we will be able to focus more on the new repertoire. This will allow students to learn more music theory and they will be able to apply it. The curriculum will reinforce what we learned this semester and it will give them more opportunities to play as a group. Its going to be so exciting to watch each student grow in 2022. For those who do not know, Mr. Edgar comes from a very large family with a lot of love! He is looking forward to spending time with many of his familiy that are in town. "I love my family, it will be nice to be together. Some of my family, who will be coming in this Christmas, I have not seen in ten years. It will be a memorable time for us all."
Ms. Lyndsey: She was so happy with all the hard work the students put into their recital. Every day her class started in December, the students wanted to show her how they practiced their dances. When she saw everything together on stage with their costomes, microphones and their talent, she was so impressed and proud. This Christmas break, Ms. Lyndsey is excited to get started on ideas for our May Spring Recital, Brighter Than The Sun! She said she will be at the beach and doing fun things outside for inspiration this holiday break.
Ms. Crystal: When we spoke as a team about everyone's December, Ms. Crystal's eyes lit up so bright. She had the best December! Her birthday month! "The kids did so well performing their Christmas dance at the recital. I could not have been more proud of them." Ms. Crystal said. Ms. Crystal shared that all the hard work truly showed up on that stage. Ms. Crystal shared the last week of class she let them choreograph their own Christmas dance and they had a massive snowball fight. I can imagine she created an unforgettable time! Ms. Crystal will be starting off the new year working on technique with the students. "I want to give them a solid ballet base so they can move on and do whatever they want in the dance world. Ballet is the base of all dance so learning the fundamentals is very important." Ms. Crystal expresses. On a personal note, Ms. Crystal had the best December, and why I think her eyes lit up when we talked as a team about our December month. She celebrated her birthday in DC and New Hampshire with friends and family where her long-time boyfriend popped the question and proposed! SHE SAID YES! Miss. Crystal was thrilled to see her mentor and dance teacher while she was in her hometown. It felt so good to share her stories together as professionals. Ms. Crystal's daughter Kennedy performed for everyone and even wore one of Ms. Crystal's old costumes. Ms. Crystal shared videos from the Holiday Recital with her mentor/teacher and she was so impressed with each one of you. With such joy, Ms. Crystal shared, "I wish you and your family a Merry Christmas and a beautiful New Year!"
Silly marching from the lesson on Joshua and the Battle of Jericho
Video from the lesson on Joshua and the Battle of Jericho
Holiday Show For The Parents Was So Special! We Loved All Of The Pajamas!
Special Piano Party Videos
January Verse Of The Month: Ephesians 4:32
SAVE THE DATE! SPRING RECITAL!
Heather Hultgren
Heather is using Smore to create beautiful newsletters