www.what?!?!.com
TCEA Region 7: White Oak
Ain't Nobody Got Time For That SHORT VERSION
If You Give a Kid a Laptop
Connecting Students and Parents to Content
One of the new classroom management skills for 21st century teachers is how to get students to content on the Internet efficiently. Taking time for students to enter websites or clicking multiple times to get to the desired site is not helping PDAS Domain IV-8.
It's new. It's COOL. It's clunky. It's for Chrome
This is a new Chrome extension. If you have students using laptops or Chromebooks, check it out. Both you and the other computer(s) must have it installed.
Tools for Connecting to Websites
Remind
www.remind.com
Benefits:
FREE
Group text without being IN a group text.
Private--no one knows your phone numbers
Schedule Texts (birthdays, parent reminders, holiday greetings)
Add attachments
Add voice memos
Insert Links
Text as few as 3 people. Great for reminders (pun intended) for smaller groups.
FREE
Click here for information about using Remind with Spanish speakers.

Padlet
www.padlet.com
Benefits:
FREE(minum)
Online bulletin board
Can be moderated
Post links, images, videos, or upload files.
Anyone can post to them.
Click here for the Padlet Extension for Chrome.

For more ideas for the classroom, click here.
QR Codes
QR Codes:
Create a QR code for any URL. If a person has a device with a QR read app installed, they can scan the QR and get to the information.
Click here for information on helping parents understand QRs.

QR Reader/Scanner:
i-nigma is my preferred QR reader. Click here for the Apple version. Click here for the Android version.
QR Creators:
You have to have a plan for efficiently creating QR codes. There are two quick ways:
Click here for information
on how to create QRs.
Other Tools for Getting Students to Links:
Google users: Consider a shared doc called "Today's Links"

OR
Andy Adams
Digital Learning Specialist
Region 7 ESC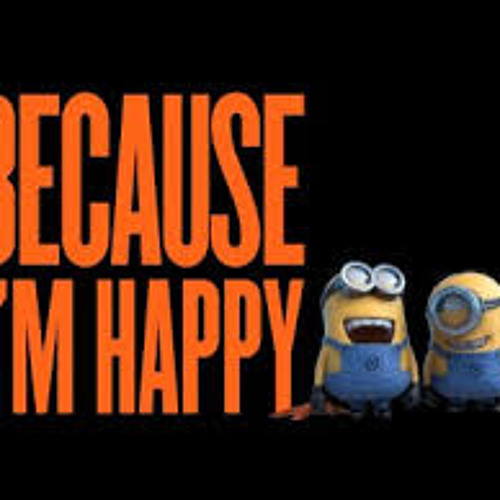 Augie Harun
Pharrel Williams - Happy ( Augie Extended) by Augie Harun