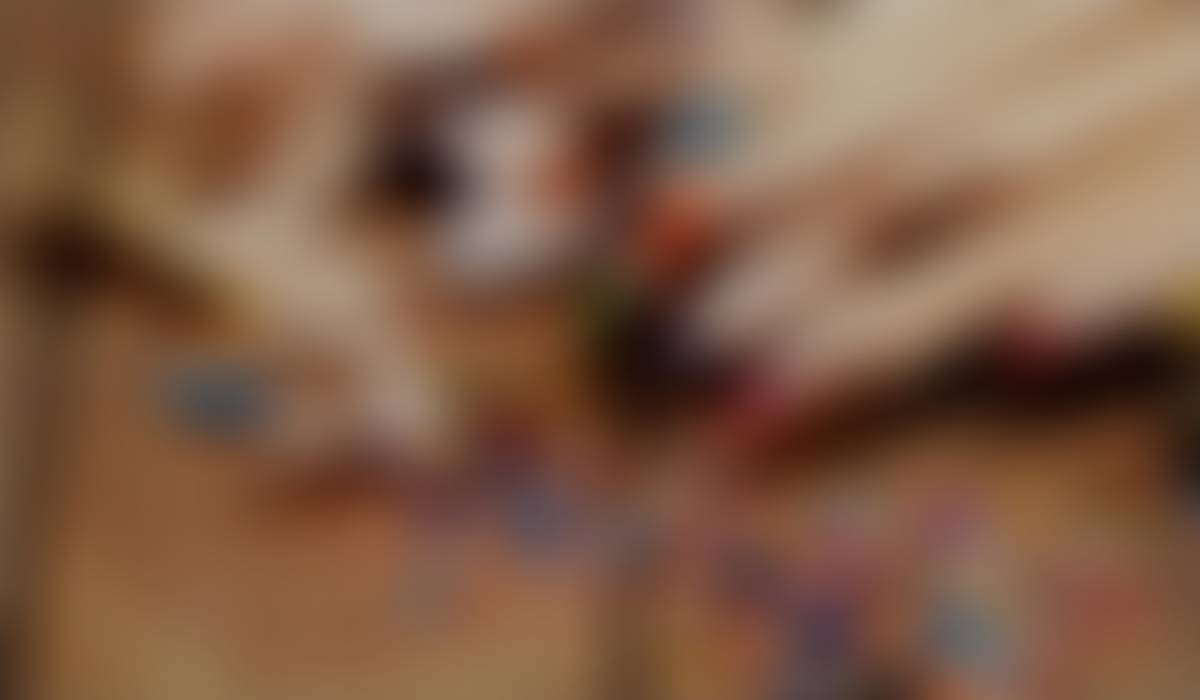 Back to School 2022-23!
From the Desk of Larry D. Maynard, Superintendent
This great team of educators are excited and ready to serve our students, staff, and community! For the O!
Anne Burton, Junior High Principal; Kyle Shelton, High School Assistant Principal/A.D.; Lisa Acton, Grade School Assistant Principal; John Odle, High School Principal; Michelle Kimbro, Curriculum Coordinator; Nicole Lapenas, Grade School Principal; Larry Maynard, Superintendent.
Mission:
To provide each and every child with safe and healthy learning conditions, great educators, and equitable opportunities by practicing data-informed stewardship of resources and policy development, all done in partnership with educators, families, and stakeholders. (ISBE)

Focus:
To establish the vision and goals for the public schools in their district, and they set standards for the performance of schools and superintendent. Elected by people in their community to represent their values, views, and desires for the public schools in their district.

Next School Board Regular Meeting: Wednesday, September 21, 2022, 5:15 p.m. for the Budget Hearing. The Regular Meeting will be at 5:30 p.m.
Unit Office Conference Room, 12190 US Rt. 150, Oakwood, IL 61858
For more information go to our district homepage : www.oakwood76.org
As Superintendent, it is my passion to effectively and efficiently utilize our available resources to maximize student achievement. I also want to provide employees with resources for development resulting in continuous school district improvement. It is an honor and a privilege to serve our students, staff, and community with a focus on the whole child as we are determined to do what's in the best interest of our students. Below are the five correlations for continuous school improvement.

Literacy & Acquisition of Basic Skills (Read, Write, Math, Listen, Think, Speak)

High Expectations for all students.
Strong Instructional Leadership
Student Academic, Behavioral Social Emotional Progress Monitoring
Safe and Secure (Orderly & Caring) Environment
We want to be relentless in telling the Oakwood #76 Story about the value and impact of
education for our students and their learning!
Dear Parents,
Our desire is to come along side and support you in the educational process of your child. Studies reveal that parental involvement significantly improves a student's school performance. Below are some helpful tips to guide us together.
Insist on daily attendance. Unless ill with a fever or nausea.
Make sure your child has the recommended school supplies.
Talk to your child about what's happening at school.
Make sure that your child gets at least 9 hours of sleep.
Make sure that your child stays hydrated with plenty of water each day.
Nutrition: Breakfast is a great start to the learning day.
Monitor homework.
Be supportive.
Stay informed.
If you have any concerns during the school year about your child's progress, contact your child's teacher.
The Oakwood Community Unit School District #76 has exercised our right to opt out of the National Sex Education Curriculum that has been presented to us from the Illinois State Board of Education. We will continue with our current curriculum and instruction of teaching about safety, boundaries, and healthy relationships to our elementary students. The Junior High and High School students will learn about dating violence prevention and sexual harassment. For a more detailed scope and sequence of the content of the curriculum, please contact your building principal.
SCHOOL CAMPUS SAFETY & RESOURCES
School & Campus Safety:

Schoolguard911 app for staff has been implemented. Here is the link: www.schoolguard.com
Threat Assessment Team Training for the district and buildings plans have been updated.
Staff A.L.I.C.E. training refresher completed.
District Administration Annual Review of Safety Plans, Protocols, and Procedures with Law Enforcement completed.

New Fire and Sprinkler System at OJHS.



New Egress Doors for OGS hallways.

Exploring a new detection system for our students to report bullying/harassment.



ISBE created a new SEL Crisis line of 988.
Kidaccount dismissal system for the OGS and OJHS students.
Social Emotional Learning:

We received a $38,000 grant for student and staff SEL resources for our school climate and culture that includes books, services, and improved teacher resources.
OAKWOOD JUNIOR HIGH SCHOOL
TEAMWORK MAKES THE DREAM WORK!
Thank you to the following people for making this move possible for our students and staff;
The Junior High Teaching Staff
The Oakwood High School Football Team's Muscle!
John Siddens, Head of Maintenance
The District Custodial and Maintenance Staff
Administrative Team - Principals
Michelle Kimbro, Curriculum Coordinator
Chris Richardson, Technology Director
Charlotte Lunt, Transportation Director
Sheila Odle, Food Services Coordinator
Shannon Wallace & Dinah Clingan
Ethan Brewer, 2022 graduate of OHS, built this pavilion as his Eagle Scout project over the weekend of August 27 & 28th. He fundraised every dollar spent, made the plans, organized the volunteers to come, as well as helped build.
He made the decision when he was in 5th grade that this is what he wanted to do for his Eagle Scout project. He stated that they would come out to the playground and students would have to sit in the grass to do their work that did not get finished, and teachers would have to carry their chairs out to watch the students, as well as no shade.
Flash forward to spring of 2019, he reached Life Scout. Which means he can start working on project ideas. He attended a school board meeting, presented his idea and it was passed with overwhelming success. He then had the difficult task of fundraising. Then 2020 Covid hit, and the school asked him to put the project on hold. During that time, as everyone knows the prices of everything skyrocketed. He then had difficulties getting a contractor to get the concrete poured due to illness. But through it all, he never wavered. Many people told him to change his plan and do something different, something cheaper, something easier. But he was determined to see his vision through. Although he wasn't able to afford the picnic tables to go under it & it took longer to accomplish, he is proud of the work he has put into this.
This project was completed over the course of around 16 hours (2: 8 hour work days) with the help of about 23 family and friends volunteering their time. Some were able to be here the entire work time and others could only give a few hours. But all help was needed and greatly appreciated. As much as he planned ahead, we still had to make 4 trips to Menard's to get additional supplies as the project changed a bit during the build. He has a few finishing touches to add, as the lightening started rolling in and we had to stop work. But he is happy to say it is about 98% complete.
Eagle Scout projects must be completed by their 18th birthday to qualify. He turns 18 on October 4th.
FACILITY RENOVATIONS 2022-23 SCHOOL YEAR
OHS - New Painting & Sign on Outdoor Facility
Special thank you to our financial partners (OCEF, Athletic Boosters, Men's Club, ) and volunteers who made this possible.
OGS - New Pavilion for Community, & Staff
Special thank you to Ethan Brewer, OHS Senior Eagle Scout and his team of volunteers who built the pavilion for our concrete pad!
FACILITY PROJECTS IN PROGRESS
New OGS Inclusive Playground - Fall 2022
New gym floor for the OGS "Star" (small) Gym - December 2022
We are continuously exploring and working on the following multi-pronged approach that is focusing on school district & OHS extracurricular facilities. The three areas of focus are:
Land study, with the purpose of identifying what land may be available to Oakwood for building purposes, and also what current assets would be worth if sold.


Facility study

, with the purpose of collecting information regarding district facilities to determine adequacy and feasibility.




Finance study, with the purpose of determining how much money would be necessary for capital project improvements, and how it would be generated and/or financed.
"Whole Child ~ Whole School ~ Whole Community"
"Engage, Educate, Empower"
To provide effective classroom instruction so all students achieve at high levels.

"The Oakwood Community Unit School District 76 will provide a safe and nurturing environment to engage, educate, and empower students of all abilities to achieve excellence, foster continued learning, and reach their potential as productive citizens."
Achieves knowledge through innovative learning.

Acts with integrity towards all in an honest and ethical manner.

Models respect in our everyday relationships with each other.

Sets high expectations for academic success and provides students with the skills to achieve career and college readiness.

Values teamwork and collaboration between school and community; staff and students; and all stakeholders.

Enriches the community through a unified district.
OAKWOOD SCHOOLS CONTACT INFORMATION
Link: Oakwood Grade School (PK-6)
Link: Oakwood Junior High School (7-8)
Link: Oakwood High School (9-12)
CHARLOTTE LUNT, TRANSPORTATION DIRECTOR
Larry D. Maynard, Ed.S
Superintendent of Schools
Oakwood Community Unit School District #76
217-446-6081 (Office), maynardl@oakwood76.org (Email)

12190 U.S. Rt. 150, Oakwood, IL 61858
Every Student, Every Day, All Day, All In!