Press Play
Monthly Newsletter for Child Nutrition Administrators
_____________________________________________________________
LISTEN TO THE LATEST NEWS
NSLP Annual Financial Report

The 2023 Annual NSLP Financial Report (FY2022 data) is now open. The report is due March 31. The recording of our March 1st Spring Reports training can be found here.
SFSP and SSO
If you are planning to operate SFSP, please note that applications are open now. March 15 is the deadline for advanced payments. Otherwise, April 15 is the deadline. Please complete the attestation form saying how you plan to promote the program or reach new sites.
SSO applications can also be completed now through the NSLP contract. The deadline is May 31.
Read the latest Summer 2023 Operations FAQ.
SY23-24 Income Eligibility Guidelines Released
Download the IEGs for next school year on SquareMeals under Administration and Forms or here.
FSMC CPI Flexibilities for SY22-23
TDA has released a memo stating that CEs may increase fees for fixed-rate contracts by an average CPI (7.56%) retroactively and through the end of the school year. This flexibility addresses increased food and other costs associated with supply chain disruptions and the cost of operating a fixed-rate contract.
If you missed the FSMC Webinar, click here to watch a recording.
School Data for Area Eligibility Reports Released
TDA published its annual list of schools participating in NSLP that qualify as area eligible based on the number of free/reduced-price students enrolled or CEP ISP. The 2022-2023 School Data for Area Eligibility report, based on October 2022 claims data (for non-CEP schools) and ISP (for CEP schools), is posted to SquareMeals under Administration and Forms in both Summer Feeding and CACFP programs.

Guidance on Unanticipated School Closures
TDA has released a revised online Unanticipated School Closure Notification Form on the NSLP Administration/Forms table and on the Policy/ARM page. Any school districts that served summer meals during school closures caused by the recent tornadoes or ice storm event should submit this form as soon as possible and ensure that site applications for the applicable summer program have been updated in TX-UNPS. (Note that this is not a Request form – it allows the CEs to notify us of the situation and their intent to serve. "Approval" will come via approval of the site application.)
The intent is that this form will be a permanent mechanism (updated annually as necessary) that CEs can quickly use if emergency strikes. Note that the form captures information related to non-congregate service and service at closed school sites, which are prohibited by regulation but approved through April 30, 2023, per existing waivers.
Finally, updated guidance on serving meals during an unanticipated school closure has been added to the School Year 2022-2023 FAQs.
_____________________________________________________________
We're Hiring!
Are you a CACFP expert looking to assist other districts with their programs? Then you're exactly who we're looking for!
Apply now
to join the ESC Region 11 Child Nutrition Team.
_____________________________________________________________
USDA Foods Updates
Farm to School Surveys!

TDA has released updated information that CEs participating in Farm to School for SY23-24 should complete the FTS surveys in TX-UNPS. It will not go through FFAVORS for next school year.
WBSCM Jotform Due
TDA will implement WBSCM for USDA Foods for SY24-25. Please complete the jotform (released February 28) to assign administrator roles. If the district contracts with an FSMC, please note that FSMCs cannot be a user or administrator for this program. The form is due April 28.
REMIX
COOL TOOLS
No Kid Hungry Grant Opportunity — deadline March 31
Missed our Webinar on Indirect Costs? Catch a replay here.
America's Healthiest Schools Awards — deadline April 18
_____________________________________________________________
DEAR ROSIE,
I tried to register for TDA's upcoming conference, MegaCon. But the system was showing that all classes were full, and then it was down. Is it too late to register?
Sincerely,
WANTS TO GO TO AUSTIN
Hi
WANTS TO GO TO AUSTIN
,
You're right. TDA had to pull down registration shortly after it launched. It's back up now. Please make plans to attend. Check out the registration page here.
Sincerely,
ROSIE
_____________________________________________________________
TURN UP THE VOLUME: DEADLINES APPROACHING
MARCH 21

CEP Report Due
MARCH 31
Financial Report Due
APRIL 15
SFSP APPLICATION DEADLINE
MAY 31
SSO APPLICATION DEADLINE
_____________________________________________________________
_____________________________________________________________
REQUEST TIME: REGISTER FOR A CLASS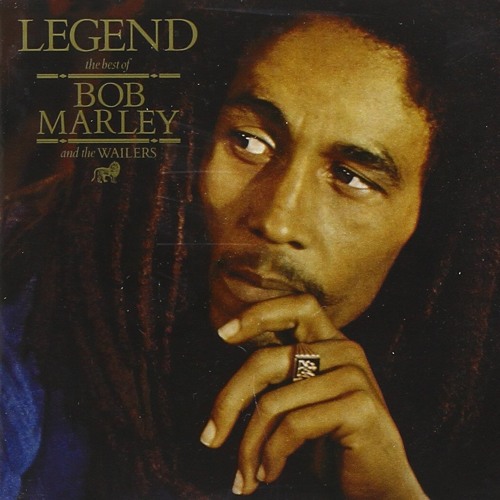 Bob Marley
THREE LITTLE BIRDS by Bob Marley
_____________________________________________________________
ESC REGION 11 CHILD NUTRITION
PA 3/7/23 JK 3/9/23 BM 3/10/23