The Mysterious Case of Erik Newton
Its actually not that mysterious...
The personality of Erik Newton
I am an orange personality type. That means I am the creative force behind things, with a core need to be free. If a message is not entertaining, then I often stop listenining, either for not paying attention or the need to act upon the message immediatly. I communicate fast-paced, loud, straightforward, and often interrupt. I dislike formality, steps, and slow paces.
The other personality cores
B.L.U.

Genuine, loyal, and friendly, their core need is RELATIONSHIP. Plus, they are locked in a never-ending battle against R.E.D.

Green

Curious, rational, and stratigic, their core need is COMPENTENCY. ...hippies...

Gold

Traditional, punctual, and organized, their core need is RESPONSIBILITY. ...not much better than the hippies...
B.L.U.
Genuine, loyal, and friendly, their core need is RELATIONSHIP. Plus, they are locked in a never-ending battle against R.E.D.
BRAIN POWER!
On brain tests I scored 32 right brain and 18 left brain. That means i am 64% right brained and 36% left. Being right brained means I am more creative than I logical. I am more likely to find the creative solution in challenges than the logical ones. For example, I would try to find a way to swing out a doorway on a vine with adventure music blazing than to walk downstairs, open the door, walk through, and close behind me. But at the very least, MY WAY IS FUN!
Adventure Music For Example...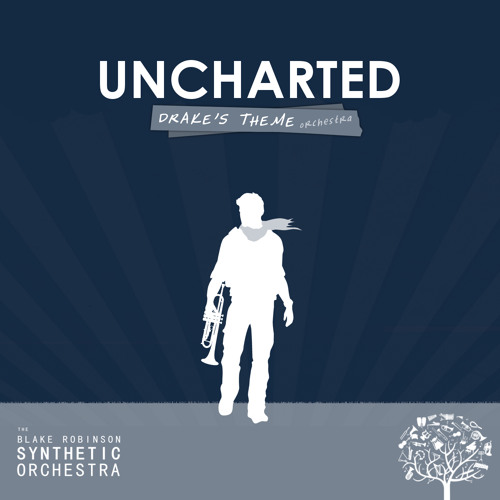 blakerobinson
Uncharted - Nate's Theme Orchestra by blakerobinson
THE CAKE IS A LIE!
The lie has been around since the start of mankind. The lie, has also been present in telling lies, such as that 'No, I didn't eat the cookie dough', and 'No, that doesn't make your butt look fat'. Sadly, lies have been told to our hero. Lies about what intrests he has. The following list, are those lies.
Interests:
1) Early Childhood Development and Services
2) Information Support and Services
3) Support Services
4)
5) Personal Care Services
THE CAKE WASN'T A LIE!
Yes, not everything was a lie. Some truth was told. Some. Not much. But some. Like this. This was true. Here is some of the truth.
Skills:
1) Printing Technology
2) Restaurants and Food/Beverage Services
3) Sales and Services
4) Warehouse and Distribution Center Operations
5) Security and Protective Services
Interests:
4) Emergency and Fire Managment Services
The Workplace Values of the man behind the scenes
I value Income and Workplace over accomplishment, pristege, and innovation in the workplace.
Workplace is the value of the people at my job,
Income is the amount of money I earn at the job,
Innovtion is the creativity that occurs on the job,
Accomplishment is wheather I achived something at my job,
and Pristige is social status at my job.
As Scary as it seems
Bentonville High School is where I am going from Fall 2013 to Spring 2017. In order to go to a good collage later, I need to get good grades in high school. I have set goals from Freshman year to Senior year.
Freshman- Record community service, gain knowledge of collage requirements
Sophmore- Get involved with activities, maintain good grades
Junior- Register for PSAT and SAT prep classes, narrow career choices to one or two fields
Senior- Check collage credits, Register and take collage admission tests
Graduation from the scary place
Thursday, May 18th 2017 at 10am
285 Stadium Drive
Fayetteville, AR
See me get a piece of paper that says I'm smart!
Like High School, but with more debt
Arkansas Tech University is the collage I will be attending in Fall 2017 in order to major in Computer and Information Sciences, General.
The tuition cost per year equals $15,154, and four years will cost $60,616.
90% of all students who try to go will be accepted.
AS of 2012, 10,918 students were attending (6,044 female, 4,874 male).
In order to be admited, you must first have:
1) Submited an application for admission
2) College enterence exam scores
3) A record, documenting completion of secoundary requirements
4) Proof of immunization, documenting two MMR's
The true career of the Lone Wanderer
Shhh! I'm hunting achievements
The Achievement Hunters are a group of people dedicated to showing the public tricks, tips and more in video game. They are employees of Rooster Teeth Productions, a company most famous for Red vs. Blue, a machinima of a grop of red and blue spartans in the video game, Halo. To visit the Rooster Teeth website,
click here
, or to visit the Achivement Hunter website,
click here.
The ways of contact:
Bow and Arrow, E-mail
Carrier Pigeon, Rock
Letter, Text,
GIANT NEON SIGNS, Moon Writing
A case of the Ferris Buellers
You made it this far, so why not reward you with things about me (Yes, even more).
I am very big into video games, and am currently helping out in the creation of one. I DJ when I can, and create tracks when I am free for a few hours. I am a Brony, and will defend that show for as long as I can. It is a legitimately good show. My favorite TV shows are Doctor Who, MLP: FIM, and The Simpsons. The only webseries I watch is Video Game High School and Red vs. Blue. I watch Rooster Teeth and Achievement Hunter often, FreddieW, Epic Rap Battles Of History, and Nerdcubed. I listen to the Rooster Teeth Podcast and Internet Box. My favorite song might be Your Gonna Go Far, Kid by The Offspring, or This is War by Thirty Seconds to Mars. I have fought for freedom and righteous rule in wastelands, and survived unscathed. I live a life few men dare, to fight for the people, with no heed to mine own life, as they survive free. I have recently defeated my greatest foe, a God of Evil, in the ring of combat.
Plus, I am about to turn fourteen.
Rick Astley - Never Gonna Give You Up