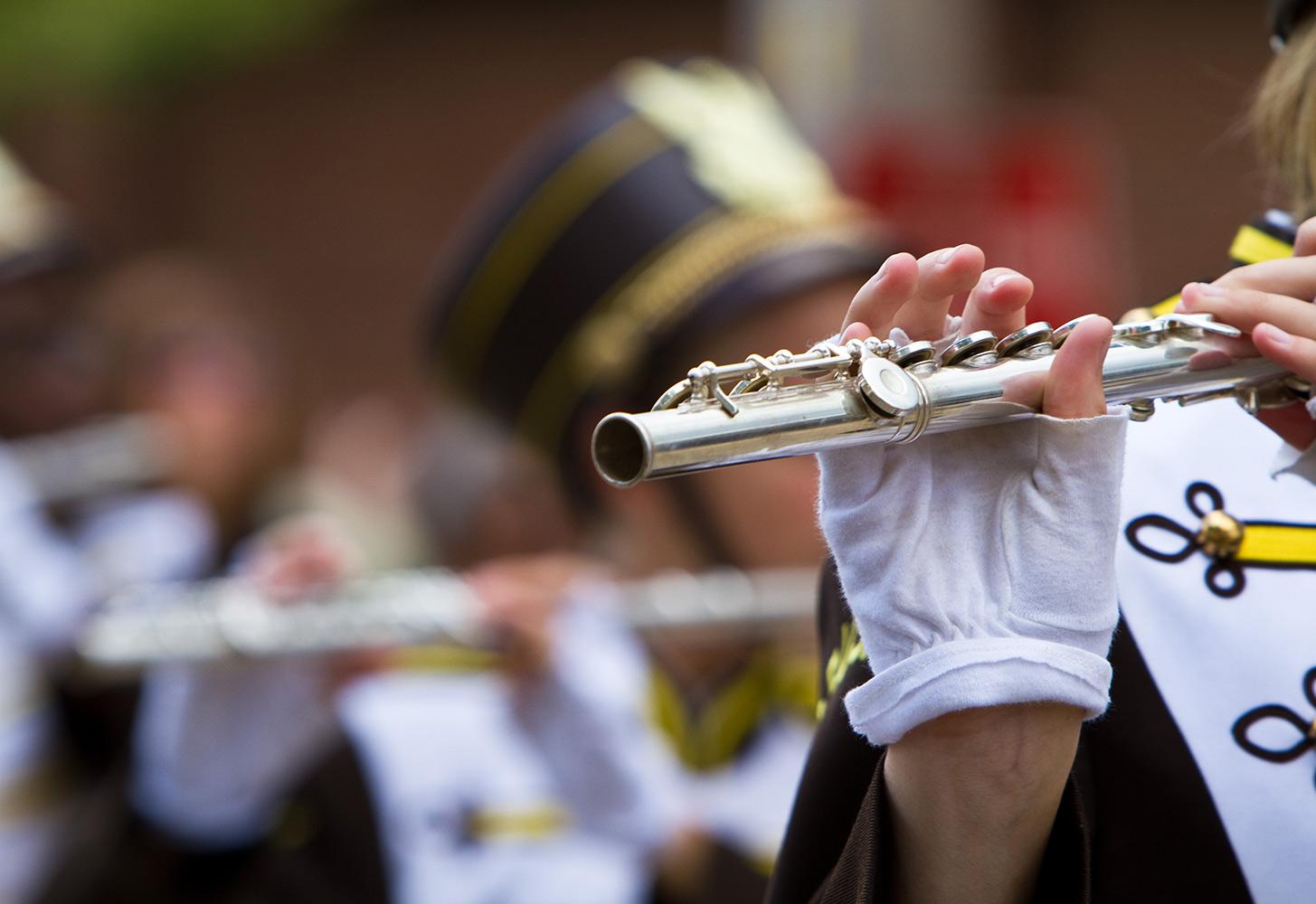 News From the Band Room
ELCO RAIDER BAND
Week #8
Hi Folks - Another great job by the Raider Marching band this past weekend as we celebrated ELCO's Homecoming weekend. The band pumped up the student body at the pep rally Friday afternoon and then had a great performance on the field and in the stands at the game that night. Congratulations to two of our band members, Caden Baer and Samantha Nelson for being crowned Homecoming King and Queen. We were also well represented on the court with a record of 8 band members! Way to go band! This week we are at home again against L-S. Students must go home after school and return by 5:45pm to get ready to head over to the stadium at 6:00pm. We will attempt to get the group picture of the band before the game. There will be no meal before the game.
We also have a mandatory performance on Saturday at the Lebanon County Band Exhibition. Please see below for times and more information.
Reminders for this week:
FRIDAY
Uniform: Full Uniform
Report time: 5:45pm
Inspection: 5:55pm
Departure: 6:00pm
SATURDAY - Band Exhibition
Uniform: Full Uniform
Report time: 2:45pm
Inspection: 3:00pm
Departure: 3:15pm
As always, if you have any questions, please feel free to email me: dfair@elcosd.org.
Have a great week!
Mr. Fair
Homecoming Tailgate
Thank you to all of the booster parents responsible for putting together a great tailgate meal before the game this past Friday. I think everyone had a great time. It was nice to have the 8th grade band members join us to celebrate homecoming and play with us in the stands.
Lebanon County Band Exhibition
This week we will be performing at the Lebanon County Band Exhibition on Saturday October 15th at Annville-Cleona High School. The exhibition will begin with the ELCO Raider Band at 6pm. Tickets for the event can be purchased at the gate at a cost of $7/adults and $5/students/Sr. Citizens. Gates will open at 5pm with the national anthem starting at 5:55pm. Plan to get there early if possible because seating will be limited. You are also welcome to bring lawn chairs and sit on the hill overlooking the field on either side of the grandstand.
Absence Form
If your child will be absent from a performance or rehearsal this season, please fill out the following form. This helps to keep all of this information in one place, rather than in separate emails. Thanks!
SUMMER/FALL REMAINING SCHEDULE 2022
Thursday Night Rehearsals (Full Band) -
Drumline Practices: Every Thursday Night
6:30pm -8:30 pm (Notice Time Change)
October 14 - Football vs. Lampeter-Strasburg
October 15 - Lebanon County Band Exhibition @ A-C
October 21 - Football @ Donegal
October 28 - Football vs. Berks Catholic
November 26 - Myerstown Holiday Parade
David Fair
David is using Smore to create beautiful newsletters