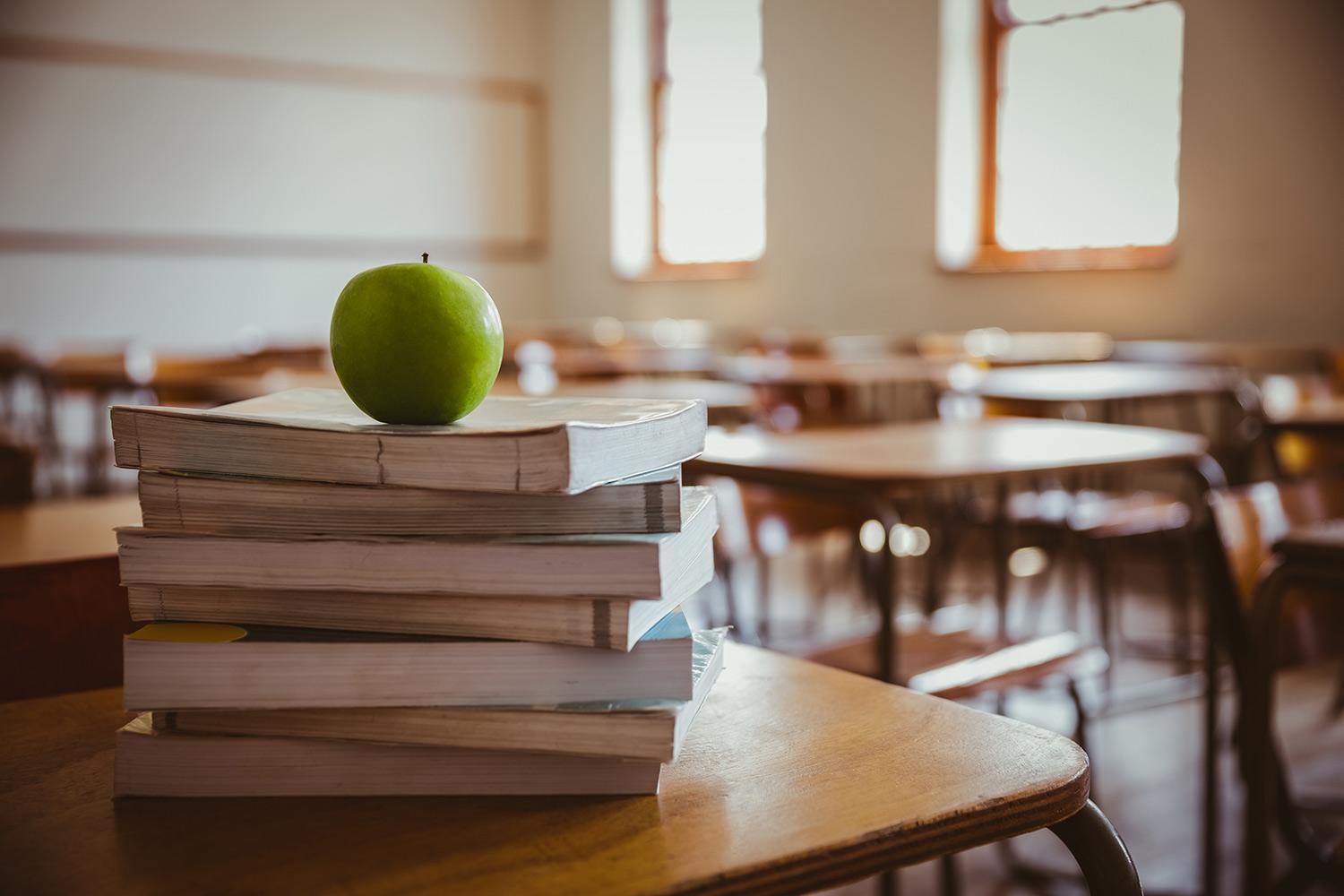 Panther Press
August 3, 2022
Letter From the Principal
We are excited that school is back in session and we get to see all our new and returning students! I would like to thank everyone for your patience and flexibility as we continue to wade our way through this active monsoon season. Please keep in mind our inclement weather procedures as you may notice an increase in Remind messages regarding lightning and weather in the area. Our goal is to keep students and staff safe. We will continue to provide notification when we are monitoring lighting within 10 miles of the school. We will provide notification and hold students and staff in the building if lightning comes within 5 miles of the school.
I believe it takes a village to raise a child and we each play an intricate role in helping our students succeed. I look forward to meeting everyone as the school year progresses. Please feel free to contact me via Remind or email if you have any questions or concerns.
I have some information I would like to share with you as we begin our school year.
Athletic Information:
Girls Volleyball
Tryouts - August 8th & 9th
Practice - August 10th, 11th, 12th
Practice & Tryouts will run 3PM-4:30PM
Boys Cross Country & Girls Cross Country
Tryouts - August 10th

Practice - August 11th & 12th
Practice & Tryouts will run 3PM-4PM
*REMINDER TO PARENTS*
Our schools athletics program requires that students have a physical and have a completed registration on Final Forms, our platform where all athletes register. Click Final Forms to register your student today.
Communication
Communication is key and we want you to stay informed! We utilize the Remind App to communicate with all our Smith families. You should have received an email with a link to sign up with Remind. Please download the app or sign up for the email messages so you do not miss any correspondence. The Remind App is available on Android in the play store and iOS devices in the app store.
Spirit Wear
Students may wear a "spirit" t-shirt with their uniform bottoms every Friday. It must be Colonel Smith Middle School apparel.
Student Uniforms
Please take time to review the Student Dress/Uniform Guidelines located in the student agenda and online. Please familiarize yourself with the policy.
Uniform Free Days
The last school Friday of each month will be a uniform free day. The next uniform free day for everyone is Friday, August 26th. Please refer to the website and monthly newsletters for future uniform free dates.
PBIS
Our School is recognizing students who display positive behavior by using PBIS Rewards. PBIS Rewards stands for Positive Behavioral Interventions and Supports and is a technology-based PBIS Management System. This system helps us with our behavior incentive program. You can learn about PBIS Rewards at their website (www.pbisrewards.com). Our students can earn rewards throughout the day by meeting our schools Core Values of being Safe, Respectful, Responsible, Kind, and Successful. These rewards are in the form of electronic points. They can redeem these points for privileges, tangible items, access to events, and other similar things. Our expectation is that we will see overall behavior improve throughout the school and that the number of referrals we have will decrease.

Tardies
Being on time for school is essential to academic success. The school will be enforcing the following school policy in relation to student tardies: The only "excused" tardies are for appointments and the parent must sign the student into the office. All other tardies are unexcused including but not limited to: overslept, did not want to get up, had to eat breakfast, parents fault, etc.
1 - Warning to student
2 - Warning/first parent notification
3 - Second parent notification and lunch detention
4 - Lunch detention and parent notified – future tardies will require a parent sign in.
5 - Admin referral - Parent must sign in student before student attends class for all additional tardies until the end of the grading quarter.
- Tardies, like absences, are reported in our student management system and are a part of the student record.

School Lunch
We will not be offering free lunches this school year. Covid policies in the past permitted us to offer free school lunches, however, this year they have changed their policy. You may qualify for free or reduced lunches. Even if you think you may not qualify, we would appreciate you completing the form. These numbers help assist our school with state funding which in turn provides us more resources to help our amazing students. If you prefer a paper application, please contact our school office, and we will be able to provide one for you.
My School Bucks is the platform we use and you can create an account for your child on their website: My School Bucks
To fill out an application for free and reduced lunches please visit: My School Apps
Thank you for your time. With your support, our students are guaranteed to have a great year!
Principal Larson
School Hours
Daily Regular Hours - 7:50AM - 2:55PM
Early Release Thursday's - 1:50PM
Upcoming Holidays & Events
Holidays - No School
September 2nd-5th: Labor Day
October 7th-10th: Columbus Day
Events
August 2nd Meet & Greet: 1PM-3PM
August 23rd Curriculum Night: 5PM-6:30PM
September 15th & 16th: Parent/Teacher Conferences (Early Release @12:30PM, Lunch Served)
September 29th: 40th Day of School
October 6th: End of First Quarter
October 31st: 1/2 day, No Lunch Served
Attendance
We would like to remind parents to contact the office by 8:00 a.m. if your child will be absent from school. It is important to have an accurate account of all students, even if your child will only miss a few minutes. You may reach the office at (520) 459-8892 or email linders@fhasd.org Please send a note with your student following an absence or email us for (required) documentation purposes. Thank you for your support regarding this important matter.
From the Nurse
There is no breakfast or snack service in the morning for our students so please make sure your student has breakfast in the morning. Many students come to my office in the morning asking for food, because they were running late getting ready for school and skipped breakfast. In middle school many of the students are working on independent time management in the morning and tend to skip breakfast. Having grab and go breakfast items on hand for your pre-teen is a great way to help make sure they eat while they learn how to make it to school on time more independently. Keeping your students backpack stocked with portable snacks is also a good idea for students who may want a quick snack between school and sports as well.
All students who are self-carrying medication prescription or over-the-counter medication (i.e. Tylenol, Motrin, Midol, etc), need to have a self-carry form signed by the doctor and on file in the health office. Please contact the health office for additional information and paper work.
From the Superintendent
Dear Families,
It was wonderful seeing your children and many of you this morning as we started the new school year. We are excited to start the year and feel blessed to be able to serve the children here on Fort Huachuca. Our staff has worked hard and is prepared to provide an exceptional education to your children. We want to ensure you feel welcomed in our schools. Please consider volunteering and visiting.
We are also committed to increasing our communication throughout the district. We use several platforms, including our district website, social media, and a program/app called Remind. Through Remind, you will receive text messages and emails from the district, school, and teacher. It is a valuable communication tool, and we encourage all to download and use this app. If you have questions or are not receiving communication via Remind, please contact your school office, and they can assist you.
Every year the school year begins during the monsoon season, which can often bring significant lightning and rain. As our schools are situated at the base of the Huachuca Mountains, we have storms that approach quickly and without much warning. Often these storms occur in the mid to late afternoon, which impacts our scheduled release time. These storms can occur rapidly, requiring the schools to implement our safety plan without much notice. Under ideal situations, we try to notify parents of the possibility of inclement weather that could delay the release of their children one hour before the end of school. Although an advanced warning is often not possible, we are committed to notifying you as early as possible.
The decision to delay dismissal is made by the district administration, which considers factors such as how close lightning is occurring and if we have flooding or fast-moving water through some of our low-lying areas. Once the decision is made, the schools will communicate through the Remind app and provide updated information to keep parents informed during the process.
The district institutes a "Shelter in Place" procedure when lightning is within 5 miles, and it is not lifted until the lightning has moved and there has not been a strike within the five-mile radius for 15 minutes. This is determined in correlation with EPG's meteorologist when possible.
We do not recommend picking up your child for the safety of you and your child during lightning storms. If you deem it necessary to pick up your child during this delay, here are the procedures to follow:
• For the safety of all, please park in a parking spot. (Do not leave your car in the pickup line)
• Come into the building
• Sign your child out
We are off to a great start and know that with your partnership, we will be able to meet your children's academic needs. Please reach out to their teacher and principal regarding any academic concerns that you may have or questions that we can answer.
Respectfully,
Mark Goodman
Superintendent
Marcia Bruno
Greetings!
My name is Marcia Bruno, and I'm from Trumbull, Connecticut. I completed my undergraduate work at Northeastern University in Boston, MA and my graduate studies right here at The University of Arizona South. I have been serving Cochise County with their educational needs since 1998, and I'm a science nerd.
Heather Canterbury
Hi! My name is Heather Canterbury and I am the new teacher for 7th Grade Social Studies. This will be my first-year teaching at Colonel Smith Middle School. This is my second time being at this school district. My previous role at the district was as a student and not as a teacher. Just like many of you, I have strong ties to the military. My dad was in the Army, I was in the Navy, and now I am an Army spouse. My youngest son followed in my footsteps and will also be a student in this district. My oldest son will be attending Buena High School this year, so he comes in at a close second.
When I am not in the classroom, my family and I love to explore new places and embark on new adventures. Thanks to the military we have been able to live and explore different parts of the country. My family's favorite place to visit are Disney parks, because why limit the fun to just one park when it has so many locations.
I look forward to being able to guide you on your 7th grade journey. My goal is to facilitate an engaging learning environment, so that you are able to achieve your personal best.
Jennifer Brumfield
Mrs. Brumfield was born and raised in Petaluma, Sonoma County, Northern California where she attended high school and swam competitively, life guarded, and taught swim lessons as a teenager. She attended the University of California, Davis for four years where she studied biological sciences and earned her Bachelor of Science. Directly after her undergraduate studies, Mrs. Brumfield attended Sonoma State University, became a student teacher as well as a competitive swim coach, and competed as a Master Swimmer! She has even swam to and from Alcatraz three times! While in California, Mrs. Brumfield earned her teaching degree and taught for 10 years to students ranging from 3rd grade to 7th grade. In addition to teaching, coaching, swimming, and being a new mom, she attended the University of Phoenix and studied Curriculum and Instruction. She loved the environment of Arizona and often visited a small town where her brother resided, Sierra Vista where she eventually relocated! Mrs. Brumfield was quickly hired by Benson Middle School as their 8th grade science teacher and for 7 years, she taught science courses. In addition to teaching, Mrs. Brumfield has been married for 2 years, has four children (three daughters:16, 13, 12, and one son: 4), three Dogs (Corgis), three birds and one turtle. She is looking forward to exploring this wonderful world through science with our Colonel Smith 8th Graders and growing in this family of learners!
Ryan Becerra
I grew up in Chandler, AZ. I moved to the area to focus on school. I am getting a degree in
Business Management and Chemistry through Mesa Community College. I love dogs and have 2 of my own,
Tucker and Harley.
In my free time, I like to watch baseball and my favorite movie is "The Wolf of Wall Street."
A Note From the PTO
Fort Huachuca PX Discount Cards on Sale Now for $10.00 with the link to purchase on our FaceBook Page
Spirit Wear Ordering Now - August 12th: Order Here
PTO Meeting CSMS Library: August 8th @ 3:30PM
Please join our PT Board for the latest updates: http://csmspto.ptboard.com and follow us on
Facebook: Colonel Smith Middle School PTO
We Need You! Please consider joining and making a difference at our amazing school! We have many volunteer opportunities available. Thank you everyone for your support!
Resources for Military Families
Tutoring
Tutor.com for U.S. Military Families, is funded by the U.S. Department of Defense and Coast Guard Mutual Assistance, and is a program that provides on-demand, online tutoring and homework help at no cost to eligible service members and their dependents. With live, expert tutors available 24/7, military-connected students can receive academic help at their moment of need—anywhere they have an internet connection.
Bloom - Teen Empowerment
Bloom is the place you can find comfort and advice about everything military kid related: from moving tips to the top things to do at your duty station. You can also read posts from our featured authors, often other military kids who want to share their stories and connect with their community. They all offer a different perspective on military life. Bloom also highlights all the cool things military brats are doing around the world, like writing songs about their life and winning awards. Check out Bloom's website: https://www.bloommilitaryteens.org/

Did You Move?
Please make sure the office is made aware of any information changes such as: new phone numbers, addresses, and emergency contacts. This is for the safety of our students. Thank you for your support.
Bethany Little
Bethany is using Smore to create beautiful newsletters