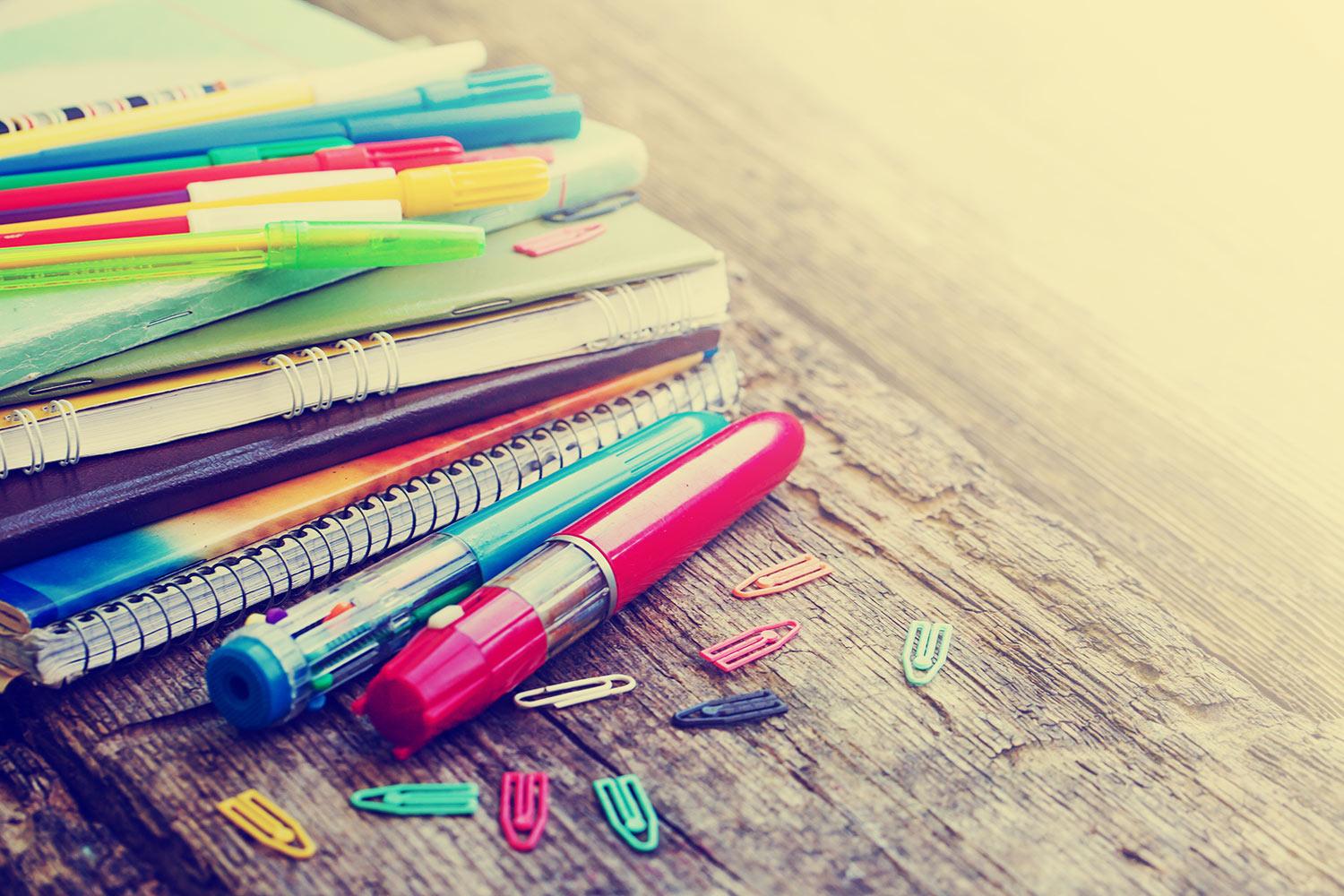 The Family Connector
January 3, 2023
Message from the Interim Superintendent
Dear CCS Community,
Happy New Year and welcome back! I look forward to seeing all our students, teachers, and staff returning to our school buildings tomorrow, Wednesday, January 4.
I hope that everyone was able to rest, recharge, and spend time with loved ones over Winter Break – and I hope that you are as eager as I am to get the second half of the school year started.
As we return to classrooms, this is also a pivotal time for our District as we transition leaders at the helm of the organization. As the parent of a CCS student and a member of this community, I consider it an honor and a privilege to lead our District and I am ready for the opportunity.
Education has been my life's work. As a first-generation college graduate, I know the power education has to serve as society's great equalizer. This belief has driven me in my career – across different roles and school districts in Ohio and around the country.
I have served CCS for the past four years as the Chief of Transformation and Leadership, overseeing the work of school improvement, principal supervision, and leadership development. I started my career in education as an elementary school teacher and moved into principalships and administrative roles in the Cleveland Heights-University Heights City School District, Metropolitan Nashville Public Schools, Massillon City Schools, and the District of Columbia Public Schools.
I know that I have big shoes to fill as I take the reins as Interim Superintendent/CEO. My goal is to maintain stability within the organization so as not to disrupt the teaching and learning happening every day in our classrooms. We remain focused on the goals the Board of Education has set to improve student outcomes and regularly monitor our progress.
My driving belief has always been that students can and want to succeed, and we must support them on their journey. They need us, they depend on us, and as the largest district in Ohio, we have to get it right.
This starts immediately with our transition back from Winter Break. This return from an extended time away is critical for our students. We must help them reset and be prepared to get back into the routine of regular school attendance. I encourage everyone – principals, teachers, staff, families, and our community – to be thoughtful in how we welcome back and support our students this week.
I look forward to visiting our schools and departments in the coming weeks and getting out into our community to meet and reconnect with many of the people who make Columbus City Schools so special. Together, we will build on our positive momentum and continue to make strides each and every day on behalf of our students.
Sincerely,
Angela Chapman
Interim Superintendent/CEO, Columbus City Schools

REMINDER: Remember bus routes are changing for our transportation-eligible students beginning Wednesday, January 4. Parents can find their student's bus schedules in the Parent Portal. If you have any additional questions about your students assigned bus route, we encourage parents to call our transportation call center as soon as possible. The call center number is 614.365.5074; they are open 6:00 a.m. to 7:00 p.m. Monday through Friday.

Is Your Parent Portal Account Activated?
Stay engaged in your child's education by setting up and signing into the Columbus City Schools Parent Portal. Through the Parent Portal, you'll be able to securely access valuable information on your student(s).
Our transportation team is implementing a new direct communication tool called EZDistrict, which will be used to send emails and text messages directly to parents when a bus route is delayed or uncovered.
The EZDistrict tool uses the contact information from the Parent Portal/Infinite Campus to send out messages to families. Please make sure that all contact information is up to date. For more information on the Parent Portal or to set up your account, please visit the Parent Portal page or click the link below.
Hello CCS Families,
Don't forget that as students return to school from Winter Break, they should continue to wear their Student Success Cards throughout the school day, including on the bus.
The goal of these cards is to increase efficiency and enhance student safety. Students can also use their Success Cards to serve as ID during the school day and athletic events. Students can also use their cards to access multiple benefits, including online learning, and checking out books and other age-appropriate materials at any Columbus Metropolitan Library branch.
Students in grades 9-12 only can use their cards to access the Central Ohio Transit Authority (COTA) at no charge. COTA passes are supplemental and do not replace the District's yellow bus services provided to students who qualify for CCS transportation to and from school.
If your child does not have a Success Card, please have them stop by the office to obtain one.
Get Ready! The 2023 - 2024 Virtual School Choice Fair is Approaching
Have you visited our School Choice Fair website? The middle and high school fair is coming up on January 10, and the elementary fair will be held on February 7. Save the dates and learn more at the link below. #OurCCS

Weather Related School Closings
When winter weather forces classes to be cancelled, you need to know right away.
As winter weather approaches, Columbus City Schools is ready to help you plan ahead should the District be forced to cancel classes or shift to remote learning due to inclement weather or staffing challenges.
Our goal is to announce a class cancellation or transition to a remote learning model as soon as we can, so we are constantly monitoring weather forecasts and road conditions, and staff absences, and will make an announcement the night before whenever possible.
If weather conditions are such that a determination the night before is not possible, the Superintendent and her Operations team will make a decision no later than 5:30 a.m.
Once the decision has been made, the next step is to alert parents, teachers, and staff.
STAY CONNECTED: News about cancellations of classes, a shift to remote learning, or the cancellation of extra-curricular activities, field trips, and/or student-athletic events due to inclement weather or staffing challenges, are shared in several ways.
Make sure the contact information on file at your child's school is accurate. If you need to update this information, contact the main office in your child's school or update online in Parent Portal. (This includes emergency contacts, phone numbers, and email addresses).
All families and staff will be alerted through an automated call, email, and text message from the District's phone system. It is important to have your updated contact information on file in order to receive this notification.
Students should take their assigned Chromebook and charger home each night, should the decision be made to transition to remote learning.
Follow Columbus City Schools on Facebook, Twitter, and Instagram, or check our website. As soon as the decision is made to delay or cancel school, we'll share news about school cancellations, transitioning to remote learning, and other schedule updates on our social media pages.
Monitor the news on local television and radio stations.
For more information and answers to
Frequently Asked Questions,
visit
www.ccsoh.us/weather
.
Bus Driver Hiring Event Kicks off this Month!
Our Bus Driver Hiring Event is taking place this month at 1560 Moler Road in Columbus! Apply today in person or visit ccsjobs.org. #OurCCS

Office of Engagement
Office of Engagement is using Smore to create beautiful newsletters