Friday Fax
October 16, 2015-Time to get back into the swing...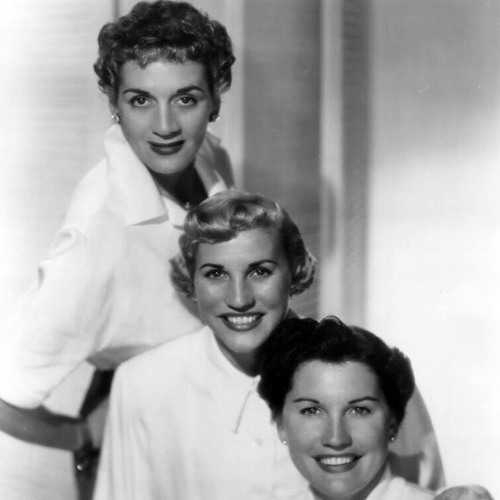 sweethuggins
The Andrews Sisters - The Boogie Woogie Bugle Boy of Company B by sweethuggins
As we get back into the swing.......
Before and after breaks from school, it is not uncommon for students to need reminders about Daily 5 expectations. Here are a few suggestions to help support students with their independence:
1. Review the I-charts you developed with the students. Revise and add new items to help with current concerns.
2. Take a day to go back and review the 10 Steps of Independence for each of the Daily 5 choices. Remember to have the students model the correct and incorrect behaviors again.
3. Consider pulling back choice for a few days until you observe your students practicing independence.
4. Stop strategy group work for a couple days and focus on individual conferring. Using proximity often helps facilitate more appropriate behavior with students.
What's your dance card look like?
October 19-Collaboration-Navy room--Andy
Oct 20-Grade 3 to St. Francis--3:00 MEETING IN ISU--KNIGHT IN TRAINING

Oct. 21, 22, 23--Dave Gone--BLOOD DRIVE CONVOS--PLEASE SEE YOUR CALENDAR FOR THE INVITE FROM JO
Oct 23-Grade 6 to Biztown
Oct 28--CC Convo-1:45
October 29--Parent Teacher Conferences--3:30-7:30--Parkview Health Screen-6:00 AM
October 30-eLearning Day--EdCamp--No Students at school-eLearning Day
Nov 2--Avilla Blood Drive
Nov 3-Election Day- Don't forget to vote
Nov 7-Chicago Trip for Staff
Nov. 10 Report card grades due to office by 8:30 a.m.
Nov. 11 Report cards issued
Nov. 11-Veteran's Day Observance-10:00
Nov. 19-Blood Drive
Nov. 23-Fund Raiser Convo-1:30
Andy Sings Safety...
Over the next couple weeks I will be meeting with you about safety:
-This Monday at collaboration I will present East Noble's Dynamic Response to violent offenders and "worst case scenarios". We will discuss the difference between a static response (lockdown all the time regardless of the situation) and a dynamic response (empowering staff to react to the situation and make decisions).
-Next Monday, October 26th, I will meet with a group of teachers who don't have their own class and instructional assistants about their roles in our reunification plan. In the event that Avilla would have to evacuate the building and go to a different location, our students would go to the Methodist Church on Albion Street. In the Spring, we will have a school-wide relocation drill.