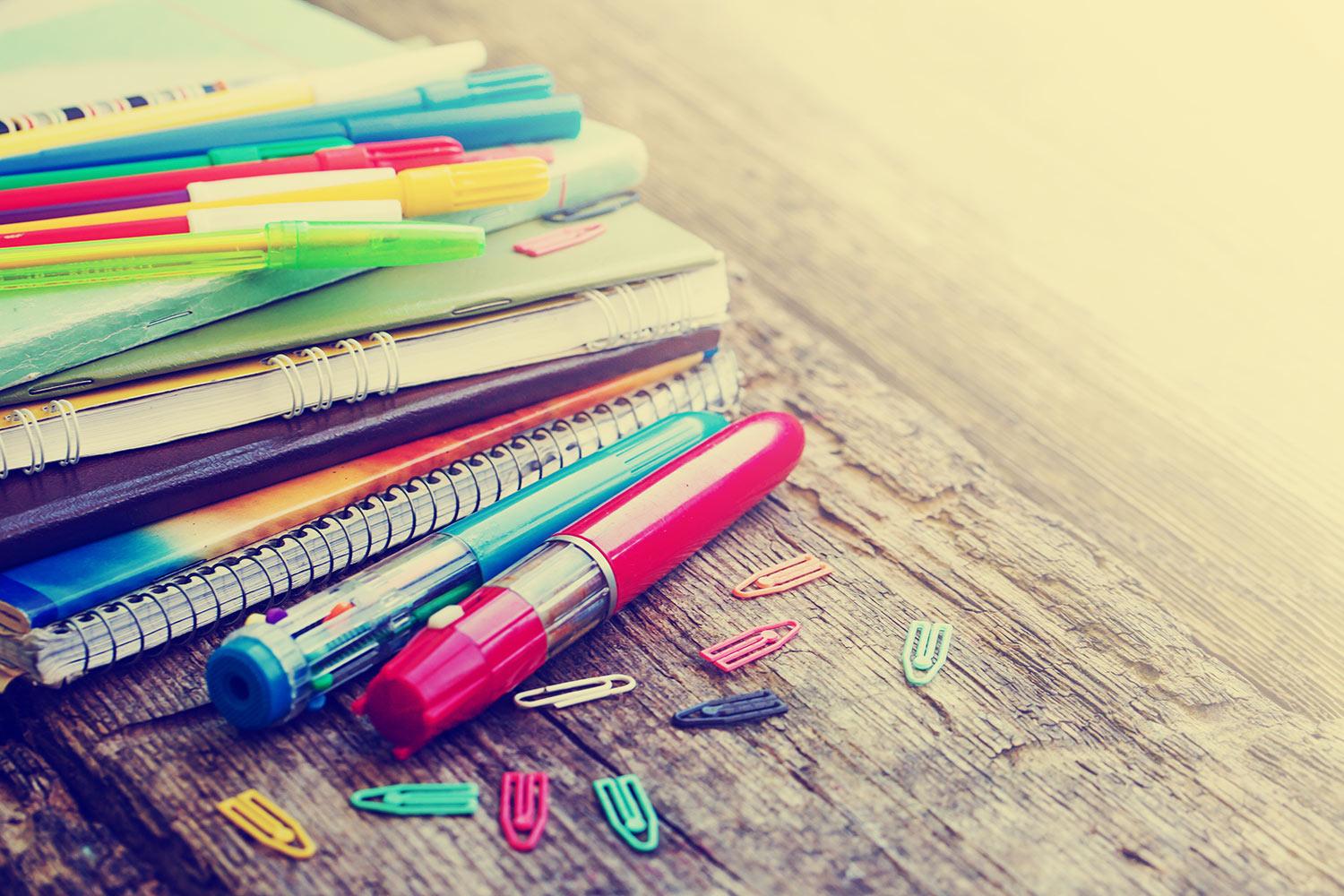 What's Up Willowbrook
October 7, 2022
Character Counts! Week is Coming Up
The week of October 17, we will celebrate Character Counts! Week! All Willowbrook students are asked to represent the Six Pillars of Character by dressing in the appropriate colors each day (see below).
Character Counts! Food Drive Oct. 17-21
Join our district, District 34, and Our Lady of Perpetual Help for the Character Counts! Week Kids Care Food Drive from October 17-21. Collection boxes will be located at each school, and all District 30 schools, and all community members can help "Stuff the Bus" October 18 to support the Northfield Township Food Pantry.
Principal Dr. Scott Carlson will join Superintendent Dr. Brian Wegley, Wescott Principal Dr. Chris Brow and Maple Principal Mr. Sam Kurtz to collect your donations at our bus stops on Oct. 18:
4:30 p.m. - Maple School, 2370 Shermer Road, Northbrook

4:50-5:10 p.m. -Glenview Public Library. 1930 Glenview Road, Glenview

5:15-5:35 p.m. - Glenview Fire Station 6, 215 Waukegan Road, Glenview
Most needed items are:
Canned soup

Plain white rice (1-2 lb. packages)

Peanut Butter

Applesauce

Jelly/jam/preserves

Canned chicken and tuna
You can also donate by credit card by calling 847-724-8300, visiting twp.northfield.il.us/pantry, or sending a check to the Northfield Township Food Pantry, 2550 Waukegan Road, Suite 100, Glenview, IL 60025.
The Northfield Township Food Pantry serves the 1,200 local families eligible to receive perishable and non-perishable food and grocery store cards. No tax dollars are used and the Pantry is sustained entirely by residents, civic organizations, schools, businesses and the faith community. Thank you for your support!
Upcoming Events
Wednesday, October 12

PTO Ice Cream Day
Willowbrook Picture Day (Re-Takes)
Tuesday, October 18
Wednesday, October 19
PTO Special Lunch (Jimmy John's)
Book Fair
Parent Teacher Conferences 4:30-8:30 p.m.
Thursday, October 20
No School for Students
Parent Teacher Conferences 12-8 p.m.
Friday, October 21
**Parents are welcome to join us each Friday at 8:45 a.m. for our Flag Raising Ceremony**
Parent-Teacher Conference Signup
This winter, Willowbrook School will again offer parents live, online interactions with our teachers during Parent-Teacher Conferences on October 19 (4:30-8:00 p.m.) and October 20 (noon-8:00 p.m.). Conferences are one of the most valuable tools we have to foster our strong partnerships between home and school. This fall's conferences will use an online video conferencing tool, built right into Meet The Teacher, our scheduling program. This will be a simpler and more efficient process for everyone.

Conference registration is open and will continue through Thursday, October 13, at 3:00 p.m.
Conference scheduler login information will be sent to the primary contact email for your student, along with step-by-step instructions for registering. Please keep an eye open for this information. Registration codes and directions will be available to you in the Parent Portal (on the form marked 2022-23 School Year Information), starting on the weekend before registration opens.
During conferences, your classroom teacher will discuss academic and social-emotional goals, discuss how the learning experience is progressing at school and at home, and share details about the classroom community with you. This is a collaborative meeting between families and teachers when we can answer your questions. We are so proud of our students and their strong start. Thank you so much for your ongoing support and partnership.
Show your Wildcat Spirit!
Ice Cream Day is Oct. 12
Ice Cream Wednesday will take place the second Wednesday of the month from September through May. Our next Ice Cream Wednesday is Wednesday, October 12. As part of PTO registration, you had the option to pre-pay for ice cream for the year. If you purchased this for your child, they will receive an ice cream treat of their choice on Wednesday. If you did not pre-purchase during registration and you want your child to have a popsicle/ice cream treat, please make sure to send them with $1.00 to school.
Shield Testing - All Schools on Tuesdays
SHIELD Saliva tests must be turned in to your child's school before 9:30 a.m. on Tuesdays.
Wescott - Tuesdays

Willowbrook - Tuesdays*

Maple - Tuesdays*
Important Information
Throughout the year, packs with multiple testing kits will be sent home with your child

Use one each week and save the remaining for future use

Only return samples in the bag with the QR code and your child's name

Instructions are available here and on the website at District 30 Health and Safety Guidance

Future supplies will be provided only to students who have participated in testing, therefore, hold onto your supplies if you think you may use them at some point

Please reach out to your school's Health Office should you need additional supplies






Patient Support Hotline
Call: 217-265-6059 (24 hours a day, 7 days a week)
Signing in and registering patient portal accounts
Scheduling testing appointments
Viewing appointments
Viewing test results

Other patient portal questions
Opt-Out of SHIELD Testing
Important Traffic Safety Reminder!
For the safety of our students, parents are not allowed to park in the staff parking lot when dropping off or picking up their children.
Please turn off your car engine while waiting for student dismissal....School is a NO IDLING ZONE.

Car drop-off and pick-up are in the front of the school. This applies to Kindergarten through 5th grade.

Preschool drop-off and pick-up, and the loading of school buses are in the back of the school.

Students should not walk through the back parking lot during arrival and dismissal for their safety. Please use the sidewalks.
What's Happening in Wakelet?
What's happening at Willowbrook? This week at Willowbrook you will find students participating in many new and exciting experiences as they participate in shining their light! Collaboration, cooperation, innovation, engagement, and learning together can all be seen in our platform Wakelet! What is 5th doing with sun clocks? Who participated in the Walking School Bus? Who earned their iPad licenses for Digital Citizenship? Who is helping students build confidence in creating music? Check out all the awesome things that are happening at Willowbrook this week! Follow us @ #d30learns. Click here for the Wakelet link

2023 School Board Elections
Northbrook/Glenview School District 30 will have four school board seats to be filled at the Consolidated Election on April 4, 2023. Candidates who are elected will fill four-year terms expiring in April 2027.

Candidates for the office of the school board can now circulate nominating petitions for signatures. The period for filing nominating petitions runs from December 12 through December 19, 2022.
A candidate for the school board is required to file the nominating petitions, Statement of Candidacy, and receipt for filing their Statement of Economic Interests with the applicable county election clerk and not with the school board secretary or the administrative offices of the school district. The county clerk may have petition forms available, or blank petitions may be downloaded from the State Board of Elections website: elections.il.gov.
Candidates may also want to consult the "2023 Candidate's Guide" (https://www.elections.il.gov//Downloads/ElectionOperations/PDF/2023CanGuide.pdf), which can be downloaded from the Illinois State Board of Elections website, or contact the county clerk or board of election commissioners regarding the requirements of filing. Candidates and voters can get information about District 30 from our website and learn about being a school board member from the Illinois Association of School Boards at: iasb.com/elections.
District30 Communications
District30 is using Smore to create beautiful newsletters