Museum Of Me
An Adolescent Smitty
SMITTY
I am a super overly active person i'm the type to just keep pushing and pushing in any circumstance for any thing I want. I have a high tolerance for risk and I never give up. I'm currently enrolled at Ball State University and i'm a Graphics Art Management Major. I'm here for it all and I go where my ambition and passions take me. I am big into Entrepreneurship, I live to create, I have multiple brands and skills I love to craft. I am my own product and I'm a strong person. I love to wake up and I love to go to sleep. I love Life and everything in between. I am Smitty.
Picky Taste
My whole life I've been a picky eater I have a Giant Sweet tooth I hate biter foods
In The Buff
Another HUGE part of my life growing up were movies. My mom and dad have been split up ever since I can remember. I live with my mom but saw my dad frequently when I was young. I went every weekend he always made sure to come get me and they had a decent relationship. My dad always took us to have fun every single weekend. He loved to take us out to eat, or to skate, and most especially to the MOVIES!! There isn't a movie you could name before 2010 I don't know about, we went all the time. It just became a thing we all loved the movies it was something we could all agree on, something that was perfect for the entire family.
My First Hobby
When I was a kid we had a place called Great Skates in my town. It was the greatest place on the planet to me at the time. A place I could go just to play. When I was a kid in about 2nd or 3rd grade I had randomly picked up an odd hobby with my best friend Clarence, Roller Skating. We won many dancing and free-styling contest held at the rink. And at about the same time the movie Roll Bounce came out, but I had already been into it, the movie had just reinforced my interest in the hobby. I kept going even after Clarence moved and I met my new friend Donald who was into it as well. I skated regularly until 5th graded and went a bit throughout middle school but after Football started my obsession for it faded and moved from the rink to the gridiron
My First Passion
As a child growing up I was very physically active and very demanding when it came to keeping me out of trouble. I was a very curious child growing up. By the time I was in 6th graded I had already played soccer and basketball. I loved soccer but just ended up not playing and basketball wasn't physical enough for me. I had a little-man complex growing up and got into a lot of fights because kids bullied me on the court so basketball just wasn't for me. My mom knew she needed something to keep my attention and to keep me out of trouble. She gave me two choices: Football and Boxing, and with boxing still 6 months away I choose Football and the rest is History. i played for 8 years finally getting my start as a freshmen in high school shocking everybody! Playing for McC my first 3 years and ending my 4th year, all though sad to say injured, with Warren Central and a 6A title!
HYBREED
In the 12th grade I started a clothing brand. It caught fire fast in my school. It was very controversial due to the name and my ethnicity. The name of the brand Hybreed meant "Jack of all trades" in a way. Plus most of the people working with me or supporting me where also mixed like me, which is the reason for controversy. Some kids in my school who are a little old in the ways of Society took my brand as a threat. The brand was a unification of people, talents, and ideas but was claimed to be racist by these backwards cow folk. My "white" mother whom claimed many times that I wasn't racist nor did I mean anything of the sort. She told me if they tried to escalate to suspension or expulsion she would take it to the paper. After that i tried everything I could to make my brand a known name with my best friend Brian Price. We played football though at the school and all though our coaches liked my spirit they didn't the disruption and the brand soon faded along with my football career.
My Desgins
After starting a brand I decided to make it a career I started freelancing Designs and making it a career most kids had part time jobs. I had a part time career and loved it. It didn't last long though, but only because I didn't have my own equipment and when I moved schools I left behind more than just friends I have to leave behind a big part of my dream. Don't worry though I went back for it.
MY LOVE
I had always been into music. Day One Love. All my likes, hobbies, and actives involved physically and mentally trying attributes but music posed a challenge. I had done it on and off my whole life getting into activities and groups managed and created by me for fun. My senior year I met some friends and we got for real. Creating Original music all composed written, and mixed and mastered by us. The best part is now we had everything we had worked for and needed just a year away.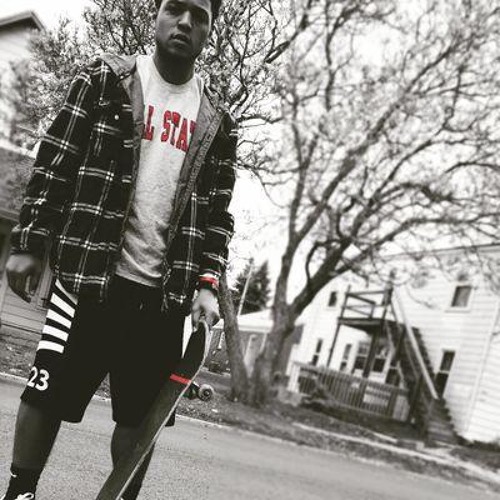 Ball State
This University is more to me than school. It is a portal to a new door way. I feel as through though my one year here I am light years ahead with more than just my skill set but my diversity, style, confidence, and overall emotional intelligence which is a great blessing through trying times. This University gave me a home when I didn't have one, This university gave me my love and passion when I thought I had lost them. This University isn't a school to me it's the beginning of my livelihood.
Jurassic World
My friends and I came up with Jurassic World as a place for musicians or and other specialist to come together and create a HUB of talent. People come with music, designs, marketing exp., and many more talents like photography and cinematography.
The Dance
I was always fascinated by super heroes and when I step on stage I feel like I 'm filled with overwhelming power of some kind