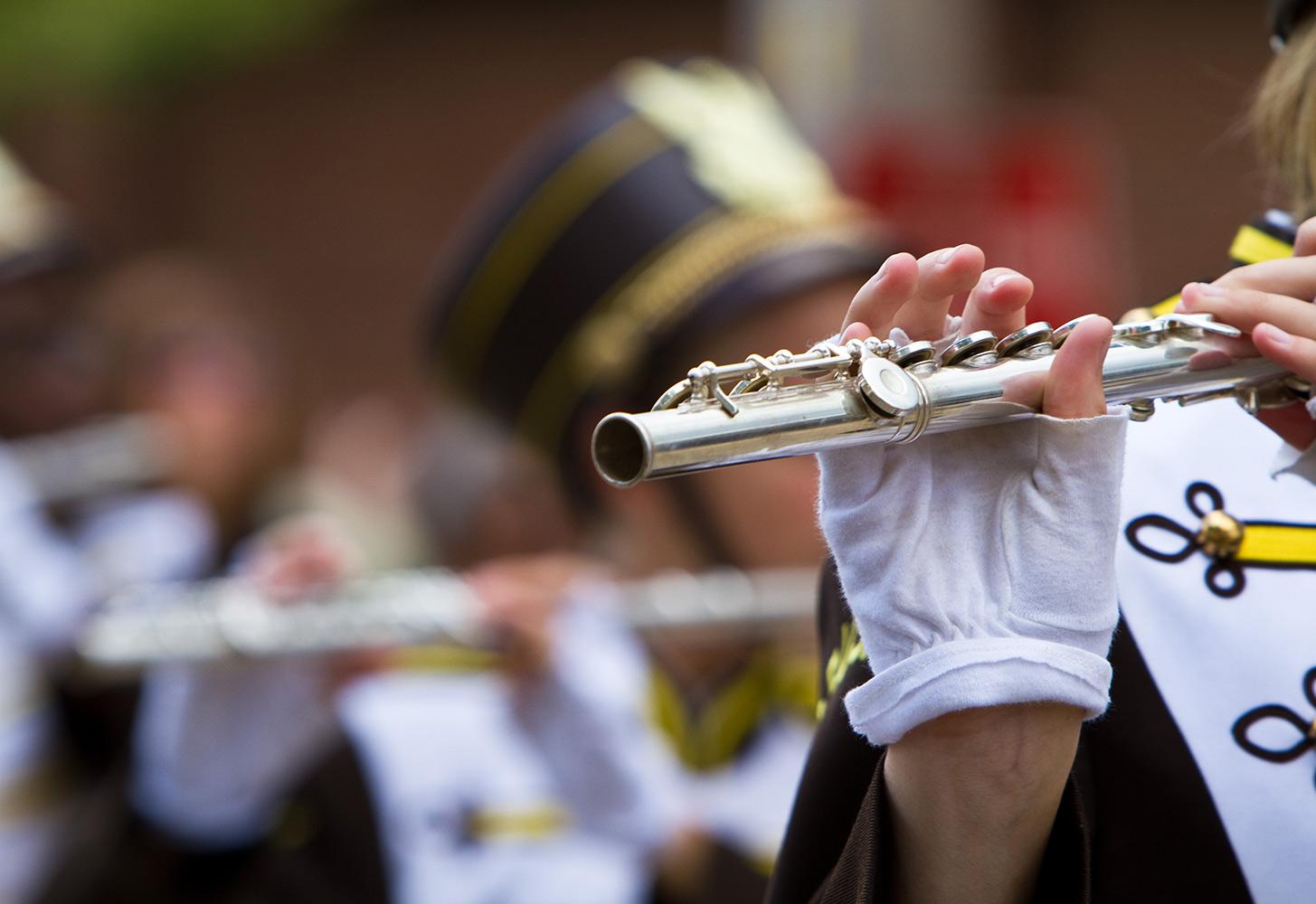 News From the Band Room
ELCO RAIDER BAND
And That's a Wrap!
Hi Folks - We have pretty much wrapped up the marching season and are now concentrating on our performance for our Holiday Concert on December 18th. The only marching band obligation left for the season will be the Myerstown Holiday Parade on November 26th. We will be wearing our marching band uniforms and Santa hats. I encourage all new marching band members to purchase their own Santa hat to wear for the parade. If you are a freshman, you can wear it for the next three years as well. I have a small stockpile of Santa hats in the band room, but I'm not sure they are something your child wants to wear. It's okay if they light up, etc. We want to look festive for the parade. Congratulations to all of our senior band members who we honored at our last football game. May each of them have tremendous success in life. Keep playing those instruments!
As always, if you have any questions, please feel free to email me: dfair@elcosd.org.
Have a great week!
Mr. Fair
Myerstown Holiday Parade
The band will be participating in the Myerstown Holiday Parade on Saturday, November 26th. This is the Saturday after Thanksgiving. We will be departing the high school at 3pm and returning around 6pm. Band members who live in Myerstown may meet us in the parking lot behind the Myerstown UCC church.
Absence Form
If your child will be absent from a performance or rehearsal this season, please fill out the following form. This helps to keep all of this information in one place, rather than in separate emails. Thanks!
SUMMER/FALL REMAINING SCHEDULE 2022
Thursday Night Rehearsals (Full Band) -
Drumline Practices: Every Thursday Night
6:30pm -8:30 pm (Notice Time Change)
November 15 - Band Banquet - High School Cafeteria
November 26 - Myerstown Holiday Parade
December 18 - HOLIDAY CONCERT 2PM
David Fair
David is using Smore to create beautiful newsletters