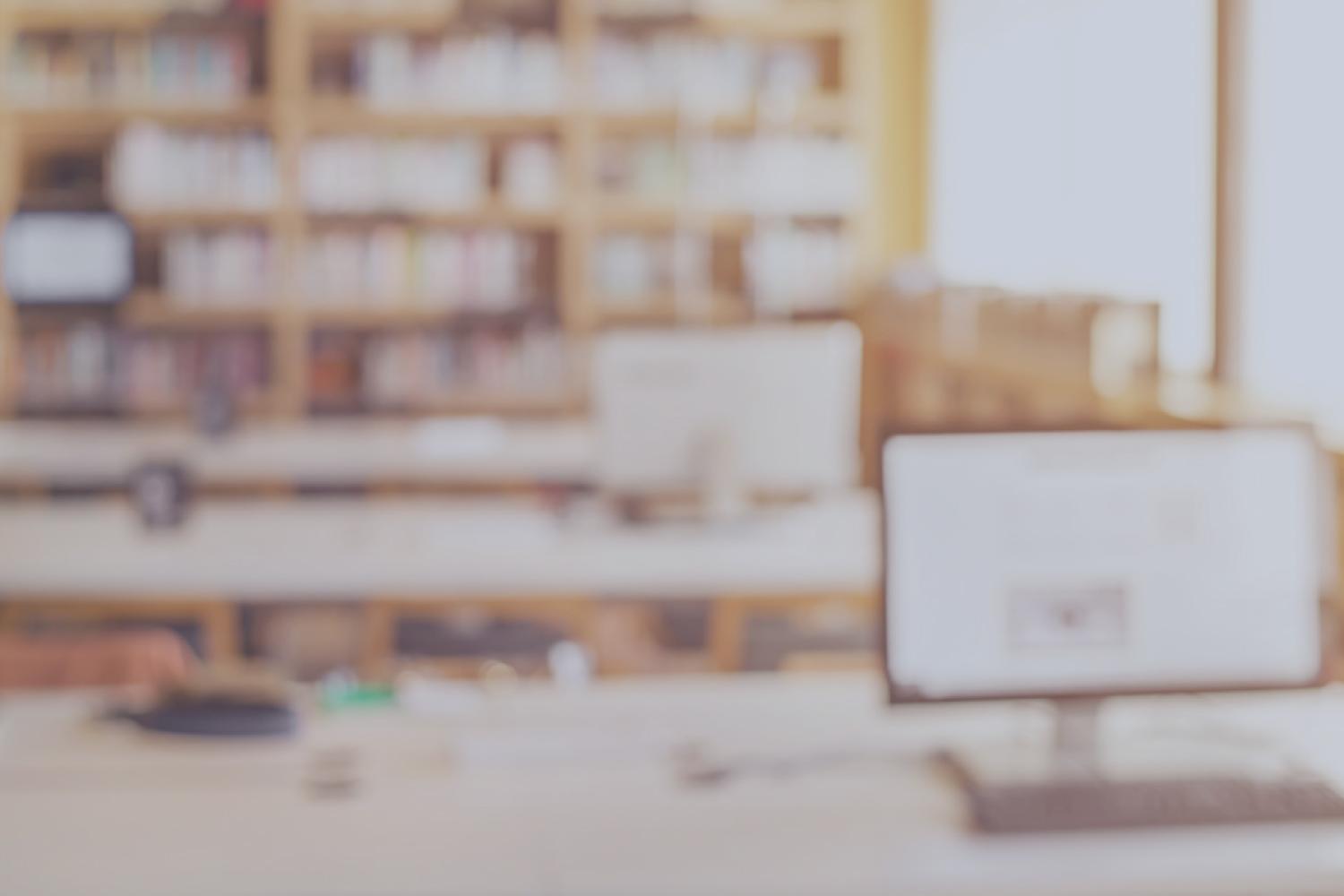 RMS Update: 9.5.23
Back-to-School Newsletter, 2023-2024
Automatic Translation Feature in Smore! Función de traducción automática en Smore!
Click anywhere on the emailed image to access the Translation and ADA bar or on the Translate button at the top of the email.
Haga clic en cualquier lugar de la imagen enviada por correo electrónico para acceder a la barra de traducción y ADA o en el botón Traducir en la parte superior del correo electrónico.
Next Week

SEPTEMBER 6th (W):

6th Grade Students First Day of School
New 7/8th Grade Student Orientation: 12:30 PM - 1:30 PM
Early Release - 2:35 PM

SEPTEMBER 7th (TH): A DAY

7/8th Grade Students First Day of School

SEPTEMBER 8th (F): B DAY
Following Week
SEPTEMBER 11th (M): A DAY
SEPTEMBER 12th (T): B DAY
SEPTEMBER 13th (W): A DAY
SEPTEMBER 14th (TH): B DAY

6:30 PM - 7:30 PM, PAR Meeting and Open House

Free & Reduced Lunch Forms Assistance

SEPTEMBER 15th (F): A DAY
Welcome to the 2023-24 School Year!
To Our Roosevelt Community:
Summer is winding down and as we contemplate the start of a new school year, we draw upon the lessons of the last several years to inform our work, continuing to center care and connection, a strong instructional focus and the safety and security of our students as we shepherd them through an exciting and important time in their lives.
This journey through middle school starts soon! In this back-to-school message, you will find many updates for the weeks and months ahead. We strive to be communicative and open and it's crucially important to us we partner with our families. We encourage you to stay connected and informed by following our website, keeping emails and phone numbers up-to-date with our front office, and communicating with us. This year, we are using Smore to share and send information and we hope you find the new platform easy-to-use navigate.

Staying connected and increasing our students' sense of belonging remain paramount to our work as we gear up for the start of the year. Students, families and staff may be feeling excitement, anticipation, uncertainty and understandable nervousness, and perhaps even some relief knowing we are back to familiar routines and schedules. The first week of school, especially, and over the course of the year, our goal will be to renew relationships and cultivate care, connection and community, while providing a rich and engaging curricular experience.
Our focus has long been on inclusion and belonging, and to that end, as we start our year, we'd like to re-share our school's commitment statement:
The Roosevelt Middle School staff stands together against bigotry, harassment, bullying, and any form of discrimination. We support a learning community where there is cooperation, fairness, and mutual respect. We believe students learning at the highest level is the rule… not the exception. The RMS staff believes in a world where everyone… our students… our staff… our parents… and our community celebrate the strength and power of diversity.
We stand together as a united school committed to supporting the success of all students. Regardless of where a student worships, where a student comes from, what language a student speaks at home, the color of a student's skin, or who a student loves, every individual adds to the mosaic of our school community. Our differences, not our similarities, are what make us stronger as a whole.
Our community is foundational to our success as a school. We hold that knowledge and continue to work to build empathy, awareness and compassion among our students. Roosevelt is a special place to learn and grow and wherever you are as a family, no matter how your student comes to us and when, we welcome you back to a new school year!
Sincerely yours,
Courtney and Mike
Want to Stay Up-to-Date with RMS?
Our weekly Smore newsletter keeps you informed through weekly news briefs. Content includes calendar highlights, updates from administrators, upcoming events, volunteer opportunities and more. Weekly updates are sent to all families via email. You'll recognize the eNews when it arrives in your in-box because in the subject line you will see: "[RMS] eNews" and the date. The Roosevelt eNews is a service of Parents at Roosevelt (PAR), in cooperation with Roosevelt Middle School, and is produced by staff working with volunteers on privately-owned equipment.

We also use text and social media to stay connected. Every time we send out an email communication, we will also send out a text. Our main social media platforms are Facebook and IG. The official RMS information page is Roosevelt Middle School: https://www.facebook.com/rmseugene. We also use Parents at Roosevelt - PAR: https://www.facebook.com/parentsatroosevelt. This is where we'll post updates, fun school news, and opportunities for students and families. You can also find us on Instagram: https://www.instagram.com/parentsatroosevelt/.
Our website is also an excellent resource for school news and information: https://roosevelt.4j.lane.edu/.
How To Reach Us
To avoid disruptions to our school day, please email or call to schedule an appointment with any staff member. Our doors remain locked during school hours.

In addition, as we work to create an innovative, rigorous, and culturally relevant learning environment that emphasizes collaboration across the school and a culture of respect, our administrators spend as much time as possible out in our building and in classrooms supporting teachers and ensuring students have a high quality experience. They only check email twice daily during the school week.
If you send an email that requires a response, they will respond in a timely way and may also forward your email to the appropriate staff member or to Skye Stier, our RMS office manager. If you need immediate assistance, please contact Skye at 541-790-8500 or stier_s@4j.lane.edu.
Main Office Phone: 541-790-8500
Attendance: 541-790-8525
Attendance in Spanish: 541-790-8507
Fax: 541-790-8505
For other questions, please contact:

Kelly Ayres, Registrar
Student records, telephone & address changes, transcripts, enrollment
Theresa Elmore, Attendance
Student attendance, planned absences, excusing absences, lost items, lockers, medication disbursement
Skye Stier, School Secretary
Financial issues and fees, announcements, general information, meeting scheduling
Laptops Stay in Classrooms + Cell Phones Stay in Lockers
In preparation for the year ahead, we'd like to provide an update regarding technology and our approach to laptop use in the coming year.

After careful consideration and many thoughtful discussions at both a district and school level, we have decided to transition away from individually-issued school devices. Instead, every classroom will have a set of laptops for students to use with guidance from adults. We believe this balanced approach will better account for the unique social, emotional and academic needs of our middle school students. Technology does provide important access to our students' education and while we are not advocating for a radical departure from school tech use, our goal is supporting our students' comprehensive development.
Several key reasons for the move away from individual devices have guided our decision:
Social and emotional well-being. Middle school is a critical time for identity development. Screen time and the constant distraction of a device can potentially hinder the development of important interpersonal skills, effective communication, empathy, emotional resilience and conflict resolution. By reducing the constant presence of devices, we aim to create a more conducive environment for meaningful and positive peer interactions and to support students in developing strong relationships.
Healthy digital habits. We recognize technology is a part of our students' world and in middle school, students must learn how to use technology responsibly and in moderation. By incorporating technology into specific lessons and activities rather than providing ongoing and unfettered access, we can guide students towards a more balanced and mindful approach to technology use.
Focused attention and concentration. Middle school is a time for students to build foundational academic skills. Limiting device use– whether it is a laptop, phone or tablet– can help students develop better focus, concentration and thus, critical thinking abilities. We look forward to classrooms that are more engaged and connected through classroom discussions and activities both with and without technology.
Our decision to move away from individually- issued devices is rooted in our commitment to providing a well-rounded and supportive learning environment at our school. Though technology remains an important tool, our new approach will provide the opportunity for teachers to incorporate it thoughtfully into their curriculum to enhance student learning outcomes.
This year at RMS:
We will still use Canvas as our learning platform and we invite you to be an observer: https://www.4j.lane.edu/instruction/canvas/.

Students will not be issued a school laptop and will not take a device between classes or to and from home and school.

Laptops are for classroom use only under the direct supervision of a staff member.

Cell phones will continue to be off and away in lockers the entire school day.
We appreciate your understanding and support as we implement this shift. If you have questions, please feel free to reach out to us. Together, we will work to ensure our students' middle school experiences are characterized by growth, development and meaningful connections.
Bell Schedule and Flex Time
Our bell schedule has shifted this year and no longer will we have early release Fridays-- early release is on Wednesdays instead at 2:35 pm. And, though students and families may be less than thrilled with a late day on Friday, our staff is very relieved to have Wednesday afternoons for important student and curriculum conversations.
Another aspect to our schedule this year is 'Flex.' Flex days happen on Thursdays or Fridays during House. This is a time where students either get additional support, have time to meet with a teacher or pursue an interest they have. Students are assigned to attend Flex with a teacher for a curriculum pre-teach or re-teach, to complete missing assignments, make up a test or lab, or simply check-in. Students who do not attend Flex participate in any number of other activities including open Library or gym, extra music practice, a math challenge activity, chess, role-playing games, or other club topics.
Students are selected for Flex interventions by teachers or can also request them for themselves. We will start our Flex model the last week in September.
Affinity Group Wednesdays
In our fourth year of offering affinity groups for RMS students, we are creating safer spaces to learn, grow, and make friendships. One of the important roles of holding affinity spaces is to help create more acceptance and understanding. Through field trips, social events, and other group activities, affinity groups connect all students across our school.

Affinity groups will meet twice a month during a class period on the following Wednesdays during the school year:
Semester 1
September 20

October 4, 18

November 1, 15

December 6

January 3, 17, 31
Semester 2
February 14, 28

March 13

April 3, 17

May 1, 15, 29

June 12
Very shortly, we will announce advisors and class periods. We are still looking for support for our APISU, JSU and Neurodiversity groups. We also plan on holding an affinity group for those youth impacted by grief.
WHY AFFINITY GROUPS?
Affinity Groups play a vital role in ensuring an inclusive environment where all are valued, included, and empowered to succeed. Affinity Groups may also be labeled using other terms like "safe spaces" and "healing spaces." They are meant to provide safe spaces for students who share an identity, such as a common race, heritage, ethnicity, or sexual orientation, to discuss mutual concerns and help each other navigate an education system where they are in the minority.
Another purpose of affinity groups in schools is to promote collective and/or social action in that they allow students who share an identity—usually an identity not reflected in the dominant school culture—to gather, talk in a safe space about issues related to that identity, and transfer that discussion into action that makes for a more equitable experience.
For more ideas for why affinity groups are important, please consider this by Liliana Ahluwalia: New Voices: Why we need affinity groups.
Introducing the ReCenter
We pleased to announce this fall RMS will open the ReCenter, a classroom transformed, where students can visit to regulate their emotions and behavior and return to class more quickly.
Schools all over the country are designating spaces for students to use when they are feeling overwhelmed, need a quiet space to take a break outside the classroom, or need an adult with whom they can talk. Each middle school in 4j has received funds to design and furnish a student space and we hope to open ours the first full week of school.
When students arrive in the ReCenter whether they've requested to come or have been invited by a teacher, an adult will greet them and have them sign in on a Google form. Expectations in the ReCenter are simple: Students must use kind, safe and respectful language, remain quiet and focused, completed any assigned tasks independently, and avoid disrupting others who are using the space. The goal is to support students by having a quick conversation, helping them understand their needs, provide tools and ideas for problem-solving, or, if needed, enlisting additional adult supports like a counselor or our behavior support assistant.
As a part of the ReCenter goals, we will continue to use our ISLA process-- our Inclusive Skill-Building Learning Approach. If a student must be sent out of a classroom for a low-level issue, they complete the ISLA process with Pete Petersen, our building behavior support assistant. Students write down what happened, take responsibility for their actions, say what they need from the adult in the room, and Pete coaches them on next steps. Before the end of the day, Pete and the student will have looped around with the teacher to restore the relationship, make amends and support a shift in the classroom dynamic.
If your student completes an ISLA process or is a regular visitor to the ReCenter, we will communicate with you at home so you can continue the conversations we are having at school.
Board Policy and a Universal Response
Last year, many schools in 4j, including Roosevelt, experienced a surge of students using targeted and hateful language directed towards students of color and students who identify as LGBTQAI+. We take these situations very seriously and this year, any instance of targeted, biased language will warrant two quick responses from us: out-of-school suspension and a required reading and activity for students and families. Restorative work may also follow.
We are guided by several 4j Board policies and a Universal Response Protocol. Board policies that form the foundation of our response include: Nondiscrimination - AC and Discrimination Complaint Procedure AC-AR; Hate Symbols and Bias Incidents - ACB, Hate Symbol and Bias Incidents, Response ACB-AR, Racial Harassment - ACC.
When we learn about situations– and we often rely solely on staff and students to report to administration through several different avenues, including an anonymous form– we act. After we acknowledge receipt of the report to students or families, we start tracking the incident. Our immediate response is to insure the safety and well-being of the person who has been impacted and to consider the need for immediate support for those involved, including any witnesses or other community members.
If we are investigating a potential incident of bias speech or a racial slur, we consider race, culture, language, sex, gender identity, disability status and intersectionality to determine how to move forward. Families may receive notification that we are investigating and we review policy to determine whether an incident might be a violation of district policy. We investigate the incident fully, ensuring that due process rights are upheld.
As we investigate, we also plan for safety and support. We consult with the students who were harmed and include family and community members to discuss culturally and linguistically responsive steps. We develop a plan to the extent desired by those harmed and work directly with those who caused harm. Our main goal is always to educate, address the impact of the action, and prioritize learning unless there is a risk to health or safety and/or it is a repeated violation with the intent to cause harm and previous measures have not been effective. We do suspend students for using hurtful and hateful language repeatedly.
We also continue to implement preventative measures. If we are seeing patterns and repetitive behaviors across campus, then we provide school-wide opportunities for learning and understanding to prevent instances of hate and bias speech from occuring in the future. This was our response in January when we saw a significant increase in the use of the n-word at school and White students asking for the 'n-pass' from students of color. We continue to monitor and adjust our response as we learn of incidents and remain vigilant in living our school commitment: The Roosevelt Middle School staff stands together against bigotry, harassment, bullying, and any form of discrimination.
When we know, we act. And, in the case of racial or homophobic slurs, we know it is happening more often than we realize which places an onus on us to respond to a greater extent. If your students are reporting anything to you, please let us know as soon as possible. We've also asked our staff to interrupt and circle back with students rather than risk missing potential harm. We can't and won't hear everything, and it takes all of us stepping in to create a safe and responsive school environment.
Observing Your Student in Canvas
Would you like to be able to see what your student is doing at school in Canvas? Become an Observer on Canvas. As an Observer you will be able to check grades, monitor assignments and due dates, as well as communicate directly with your student's teachers.
**To be set up as an observer, use this link to request a pairing code. Then click here for step by step instructions on setting up an Observer account. The same instructions can also be found by watching this video in English or Spanish.
Extracurricular Activities: Cross-Country Season for Middle School is a Go!
Cross-Country is Coming to RMS!
Exciting news! Middle School Cross-Country is now a 'thing!' Our fantastic middle school district director worked tirelessly this summer to get a program up and running. We're not quite ready yet to register student-athletes, but are getting close.
We are looking for coaches! If you have experience or interest, there is a set stipend we can offer you. Please contact Courtney @ leonard@4j.lane.edu and please keep your eye out for the job posting at https://www.schooljobs.com/careers/laneedu/.
Meets and Practices
We are aiming for the first practice to be on Tuesday, September 26. Yom Kippur is Monday, September 25 and we do not hold activities or events on religious holidays. Students will meet in the gym first and use the RMS field and surrounding neighborhoods for practice. We'll have four meets that are pre-set events many club teams are familiar with.
Registration
Coming soon, FamilyID will be up and running for middle school cross country registration. We will share the link with you when it is ready. If your student plans on participating, please make sure your sports physical appointment and paperwork are complete.
Hope to see you out at the races!
Chess Club at Roosevelt ♟️
Chess club will meet on Tuesdays, 3:40 to 4:40PM, in the Library Forum, starting September 19th. Beginners are welcome! More experienced players are also welcome! We had a great chess club last year, winning the state team championship for the 2nd straight year, and this year we hope to be even better. New students can try the club out before paying the tuition, but please fill out the registration form here: http://www.southsidechess.com/school-clubs.html

Children's Art Lessons
Available 2023/24 School Year! Tailored To Individual Student/Small Group - Ages 8+ through high school/college. Earlier ages accepted depending on interest/readiness.
Frequency: 1 hour/week. Lesson times to be arranged individually. School Year/Summer/Year Round Available. Flexibility On Hours.
Location: In Person At Our Home In SE Eugene or Virtual Available On Skype
Cost: $20 per class. Pay for 4 lessons ($80) at a time. $15/mth sibling discount. Small group class option as well for students wanting to learn together. Low-income discount provided for eligible families.
Contact: Kesha Hawk at thehawksaerie@gmail.com - Please email for complete Art Class Information Blurb details to read before scheduling!
Instructor: Matt Hawk
Details: Classes are tailored to each student or group. Depending on your child's level, they will go from where they are or begin with concept development and learn the basics before moving on to more complex topics.
Topics range from animation to perspective, anatomy, Photoshop/Procreate digital work, comic panels, painting, sculpture, etc. Usually, each 4 classes will include a small project to learn new skills. One of our main goals is that our students learn by having fun, creating in the realms of what they are interested in and passionate about. Long-term projects are also possible. The sky's the limit!

The instructor is Matt Hawk. He has an associate's degree in Illustration & Graphic Design and has taught art to children in Eugene for over 12 years. He has worked with children all of his life and has also worked with a video game company, illustrated several books, and does freelance and custom artwork as well. We work with differing learning styles/learning issues as suited to each student. Most students tend to remain with us long term, gaining the additional benefit of mentorship. This usually includes intermittent classes through the summer according to summer schedules. Many of our students build up work for future portfolios!
Links: Here are links to Matt's work:

🔘Instagram @thepopshopillustration
🔘Facebook under The Pop Shop Illustration at https://www.facebook.com/TheHawksAerieMattHawkIllustration
🔘Red Bubble at https://www.redbubble.com/people/TheHawksAerie/explore
🔘Design By Humans at
Free LTD Transit Pass!
All students in 4J schools can get a student pass to ride Lane Transit District (LTD) buses for free. Student transit passes can be used to travel anywhere within the LTD service area. Student passes can be used at any time—after school, on weekends and during school breaks, as well as to get to and from school each day.

To get a free LTD student transit pass middle school students can request their own passes at the front office. Passes are valid from September 1 of the current school year to September 30 of the following year and can be renewed by the school each year for ongoing free service.
¡Pase de tránsito para estudiantes gratis!
Todos los estudiantes de las escuelas 4J pueden obtener un pase para viajar en los autobuses del Distrito de Tránsito de Lane (LTD) de forma gratuita. Los pases de transporte para estudiantes se pueden usar para viajar a cualquier lugar dentro del área de servicio de LTD. Los pases para estudiantes se pueden usar en cualquier momento: después de la escuela, los fines de semana y durante las vacaciones escolares, así como para ir y volver de la escuela todos los días.
Para obtener un pase de tránsito para estudiantes LTD gratuito, disponible como tarjeta táctil o aplicación para teléfonos inteligentes Umo, los tutores/padres pueden solicitarlo para estudiantes de primaria; los estudiantes de secundaria y preparatoria pueden solicitar sus propios pases en la oficina. Los pases son válidos desde el 1 de septiembre del año escolar actual hasta el 30 de septiembre del año siguiente y la escuela puede renovarlos cada año para continuar con el servicio gratuito.
Free Access to Care Solace
4J families, does your student or a family member need help with mental health care? Eugene School District 4J is providing students, staff and their families' free access to Care Solace, a confidential care coordination service, to help provide an additional layer of care and address the growing need for mental health care and substance abuse treatment.
Care Solace will connect you to verified community care providers matched to your needs, including providers that accept your medical insurance, Medicaid, Medicare, or sliding scale options for those without insurance. Their care companion team is always available. Get help finding care providers that meet your needs at caresolace.com/eugene or call 888-515-0595 anytime, day or night, in any language. (Note, Care Solace is not a mental health service provider or emergency response service. In the event of a life-threatening emergency, call 9-1-1 or the National Suicide Hotline at 800-273-8255.)
Learn more: 4j.lane.edu/2022/03/care-solace-mental-health-care-coordination-service/
Familias de 4J, ¿Necesitan ayuda con la atención de salud mental de algún miembro de su familia? El Distrito Escolar de Eugene 4J brinda a los estudiantes, el personal y sus familias acceso gratuito a Care Solace, un servicio confidencial de coordinación de cuidados, para ayudar a proporcionar una capa adicional de atención a la salud mental y tratamiento de abuso de sustancias para abordar la creciente necesidad de atención mental.
Care Solace le conectará con proveedores de atención comunitaria verificados que se ajusten a sus necesidades, incluidos los proveedores que aceptan su seguro médico, Medicaid, Medicare u opciones de pago por escala de ingresos para aquellos sin seguro. Su equipo de acompañantes de cuidados siempre está disponible. Obtenga la ayuda de contactos que satisfaga sus necesidades en caresolace.com/eugene o llame al 888-515-0595 en cualquier momento, de día o de noche, en cualquier idioma. (Tenga en cuenta que Care Solace no es el proveedor de los servicios de salud mental ni un servicio de respuesta a emergencias. En caso de una emergencia de vida o muerte, llame al 911 o a la Línea Nacional de Suicidio al 800-273-8255).
Infórmese: 4j.lane.edu/2022/03/care-solace-mental-health-care-coordination-service/
____________________________________________________________________________________
If you or a loved one is struggling with mental health right now, please check out these links for support. You are LOVED, we miss you, and can't wait until we are all back together again!
HOOTS (Helping Out Our Teens in Schools) is offering mental health support by phone for students, families, and staff of 4J high schools during school closures. The phone line is accessible from 9:00 AM to 4:00 PM Monday through Friday and is staffed by crisis counselors who normally work HOOTS clinic or work on CAHOOTS. Video support is available from 11:00 AM to 2:00 PM on weekdays and is accessed by emailing hoots@whitebirdclinic.org with your name and preferred time. HOOTS is able to provide short term counseling and mental health support, resource referrals and OHP sign up. Students, families and staff of 4J please call (541)246-2342.
A chat-line for students. Teens are available to help daily from 4:00 PM to 10:00 PM Pacific Time via call, text, chat or email (adults are available by phone at all other times). YouthLine is a free, confidential teen-to-teen crisis and help line. No problem is too big or too small for the Youthline!
A national 24-hour, toll free confidential suicide hotline for LGBTQ youth via call, text, and chat: 866-488-7386 - The Trevor Project
YouthEra has virtual "drop-ins" from 3:00 PM to 6:00 PM on Discord Streaming live (moderated chat) with two state-certified youth peer support specialists, on Twitch Monday-Friday from 10:00 AM to 1:00 PM and 6:00 PM to 10:00 PM.
All of the phone services are free and confidential. See also Youthline as part of Lines for Life.
Text HOME to 741741 from anywhere in the United States, anytime, about any type of crisis. A live, trained Crisis Text Line Crisis Counselor receives the text and responds, all from our secure online platform. The volunteer Crisis Counselor will help you move from a hot moment to a cool moment.
Safe Oregon, the 24/7 statewide school safety tip line, is here for you; for all students and the whole community. Anonymously or confidentially report student safety concerns (suicidal ideation/thoughts, cyberbullying, child abuse, drug/alcohol abuse, etc.) and we will pass this information to school personnel and law enforcement (when necessary).
15th Night Resource Guide for Youth by Youth
The 15th Night Youth Action Council (YAC) is so excited to share their Resource Guide For Youth By Youth. It includes all kinds of resources for young people in our community; from emergency shelter, to job application assistance, reconnection to school, or where to find a meal on Fridays at 4pm, this resource guide covers it all. Read more.
Earn Free Money for Roosevelt!
Oregon's Bottle Drop Program! Blue bags and tags are available for pick up in the front office.
You can help Roosevelt earn money for our school by registering your credit card with eScrip. Earn money for Roosevelt every time you shop at Market of Choice, Sizzle Pie (& other local restaurants). Register your credit/debit cards, designating Roosevelt Middle School—Recipient ID #6723045. Click on the link above to get started.
Sign up for the Community Rewards program by linking your Fred Meyer Rewards Card to Roosevelt. You can search by our name or by our non-profit number GB554.

Download the Box Top for Education App in Google Play or the App Store, sign up (or sign in) and take a picture of your receipt within 14 days of purchase. It will automatically credit the school for each product. For more information, click on the link above.
| Phone: 541-790-8500 | Attendance: 541-790-8525 |
Skye Stier
Skye is using Smore to create beautiful newsletters