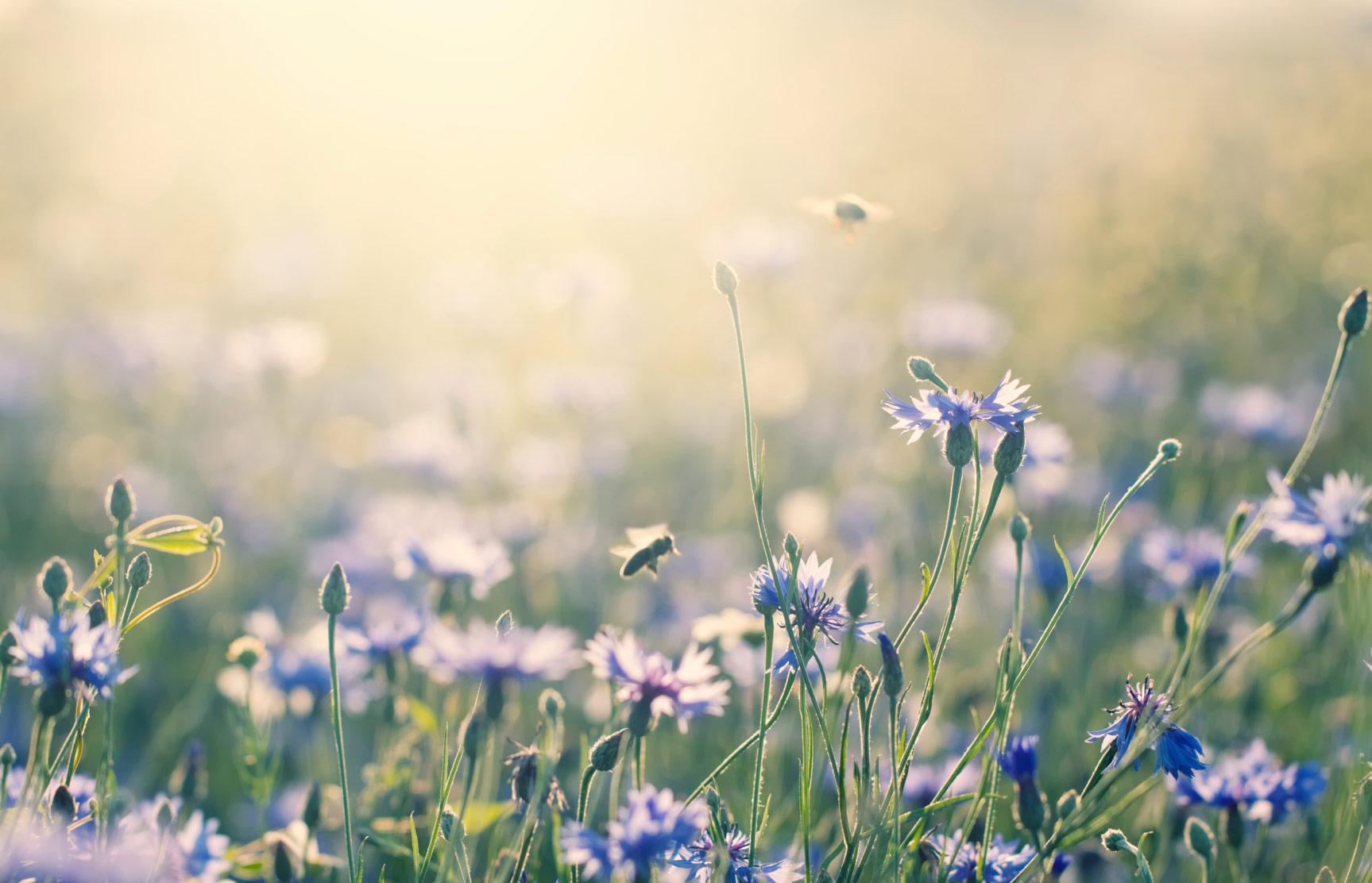 Elmer Wolfe Elementary School
Wolf Cub Wisdom
A Note from the Assistant Principal
Spring is just around the corner! Teachers and kids alike are buzzing about all the fun that the new season brings with it. At EWE, spring means field trips, special events, and the return of daily outdoor recess. Sometimes that excitement gets the best of students and they forget that we still need to show star behavior at school and on the bus. There are opportunities for teachers and school staff to remind students of what star behavior looks like at school. This is also a good time to talk at home about how we can be respectful, responsible, and safe at school and in the community. Showing STAR behavior at school helps us make sure that all students and staff can enjoy all the fun in store this spring at EWE.
Thank you for working to build strong home-school connections by reinforcing STAR behaviors and expectations at school!
Yours in education,
Mrs. Shepperd
Calendar of Events
March 6 - 10 Kindergarten Registration Week
March 10 - 5th Grade Field Trip
March 13 - 17 - Book Fair Week
March 13 - PTO Meeting
March 14 - Family Book Fair Night
March 17 - Two Hour & Forty-five Minute Early Dismissal
March 21 - Chorus
March 24 - PTO Bingo Night
March 28 - Kindergarten Field Trip - Carr/Luckenbaugh - Taneytown Library
March 30 - Kindergarten Field Trip - Joy/Wernick - Taneytown Library
March 30 - 4th Grade Field Trip - BSO and Fort McHenry
March 31 - Spring/Class Picture Day

April 3 - 5th Grade Field Trip - Bost/Gibson - TU STEM Center
April 4 - 5th Grade Field Trip - Mentges/Wheeler - TU STEM Center
April 4 - PTO Meeting
April 5 - Two Hour & Forty-five Minute Early Dismissal
April 6 - 11 - Spring Break
April 20 - 5th Grade Field Trip - RVR
April 25 - Grandparents Raising Grandchildren - Workshop
April 28 - 5th Grade Class Photo
May 5 - 5th Grade Field Trip to Westminster Circuit Court
May 9 - PTO Meeting
May 10 - 2nd Grade Field Trip - Bear Branch Nature Center
May 11 - Title I Event - Read to an Animal
May 15 - Rehearsal for Spring Band Concert @ FSK
May 16 - Spring Band Concert @ FSK
May 17 - Kindergarten Readiness Night
May 19 - Kindergarten Field Trip - Catoctin Wildlife Zoo
May 19 - PTO Event - Willy Woo Woo Carnival/Food Truck Night
May 25 - Playday
May 26 - 1st Grade Field Trip - Rose Hill Manor
May 29 - Schools Closed - Memorial Day
June 2 - Community 5K Fun Run
June 7 - 3rd Grade - Bear Branch Nature Center
A Note from the Nurse
Spring is here and summer's coming soon!
Warm weather and getting the kids outside doesn't come without a price! Some of the prices we pay include ticks, poison ivy, mosquito borne disease (not common,) sunburn, and seasonal allergies. Don't let that stop you from getting outside and enjoying the weather after being cooped up! Sunlight helps you produce Vitamin D, an important vitamin for maintaining good health.
Take proper precautions, get outside, and get moving!
Sunscreen and hat! Prevent sunburn that could cause cancer later in life. Remember sunscreen even if the temperature is not so warm….
Please remind them to: wear helmets for biking, skateboarding, (scooters too!) never swim without an adult; use insect repellant when walking in the woods; and apply sunscreen, sunscreen, sunscreen….I can't say it enough how important it is to cover their tender skin when outdoors.
If your child has a diagnosed allergy: don't wait to start allergy medicine, and remember sometimes it has to be taken for several days before it starts to be effective. Don't forget that some allergy meds make people tired, so they're probably not the best choice in the mornings before school.
Other news from the nurse:
Please remember to keep your kids home when they are sick. I've seen an increase in kiddos coming to school sick. Students cannot return to school until they have been 24 hours free of vomiting, diarrhea, or a fever > 100 without taking fever medicine. I realize that this year has been hard with so many illnesses going around, missed time from school and work, but hopefully we are working through it and getting back to "normal."
Kids can not be the ones who bring their medicine to school or take it home. I've got several bottles of different meds in my office right now that kids have brought from home. This could be potentially very dangerous for the youngest of our Elmer Wolfe kiddos, so please make arrangements for another adult to bring meds that need to be kept at school.
Please make sure that the school has an emergency contact on file that we can call if your child is sick. Preferably someone who will be able to pick your child up in a timely manner. No one likes to be sick, and no one really wants to be sick and stuck in the nurse's office.
Stay tuned for information to come home close the end of the school year about med pickup and getting orders filled for next year.
McDaniel Interns
We welcome the following interns from McDaniel College for the spring semester!
Ms. Wright with Mrs. Luckenbaugh
Ms. Reid with Mr. Hess
Kindergarten Information for 2023-2024
Kindergarten Registration Week - March 6 - 10
If you have a child that is turning 5 on or before September 1, 2023 and have not registered them for Kindergarten for school year 2023-2024, please call the school office to set-up a time to pick-up registration papers. 410-751-3307. If you know someone that has a child turning 5 on or before September 1, 2023, please share this information with them.
Pre-K Interest Flyer
Please open the flyer below for more information regarding Pre-K.
Media News
Scholastic Book Fair - March 13 - March 17
Tuesday, March 14 is Family Book Fair Night.
4:30 - 5:30 pm: Open to all shoppers
5:30 - 6:30 pm: Families with the last names starting with A-K
6:30 - 7:30 pm: Families with the last names starting with L-Z

Youth Art Month
The student Exhibit for Youth Art Month at the Carroll Arts Council begins Mar 6, 2023 and runs until April 1, 2023.
The following EWE students will be exhibiting their work:
Gr. 5- Audrey Levendusky, Madison Hoey, Kathren Carter, Cassidy Lynch, Raegan Dietz,Eliza Coldsmith, Raygen Feeser- Favorite
Gr. 4- Brooke Hickey, Georgia Gorman, Fionna Neal
Gr. 3- Avery Palmerino, Isabella Short, Rylee Armiger, Winter Hunt, Mila Baugher, McKenzie Mace, Jaxson Ricketts, Emmalyn Pyles
Gr. 2- Felix Eakle, Lettie Smith, Evelyn Cross, Coraline Jaspert, Zach May
Gr. 1- Piper Hagan, Raina Kleinsorg, Easton Dykhoff, Ellie Black, Paislee Hollingshead,
Natalie Casabona, Rowan Mister
Gr. K & PK- Zahra Slivers, Clarke Hatfield, Skylar Miley, Chandler Storey, Emma Carmack,
Naomi Ayaba
Judy Center Information
ELMER WOLFE ELEMENTARY JUDY CENTER EARLY LEARNING HUB -If you have children ages birth to pre-school age and live in the Elmer Wolfe school district, the Judy Center has some great summer programming for you and your children! Starting at the end of June, we will have in person Judy Center programming! Parents and children will be able to meet us at the Elmer Wolfe playground, Bark Hill Park, and join us for walking events. Parents As Teachers home visiting program will also continue to be offered. Please fill out the google form if you are interested or email Amy Meyer armeyer@carrollk12.org for more information. Thank you!
Title I Family Engagement
Greetings from Title I! We will continue offering family engagement activities to keep you connected to your child's learning. We will be sharing ideas and resources to help support your family throughout the rest of the school year. Our Title I family engagement events are free and open to all EWE families. We hope you will participate! If you are interested in collaborating ideas on future family engagement events, please consider attending our Parent Focus Groups. If you have any questions or concerns regarding Title I, please contact Ashley Black, Title I Parent Liaison: AshleyBlack@carrollk12.org
Title I Spring Events
Scholastic Book Fair – Partnered with the Judy Center

Grandparents Raising Grandchildren workshop – Partnered with the Judy Center

Spring Parent Focus Group – Partnered with the Judy Center

Read to an Animal Outdoor Event

Kindergarten Readiness Night – Partnered with the Judy Center
Elmer Wolfe Banking
Please open the ACNB Buckleys Savers.pdf below to learn more about the banking program that is offered at EWE.

PTO News
Please continue to check email and join our private Facebook community page for the latest news and happenings.
www.facebook.com/groups/EWESPTO
Please open the file below to look over the PTO Meeting News.
CCPS LEGAL NOTICES
Certification and Licensure Qualification Statement
Federal legislation for education entitled, "Every Student Succeeds Act" of 2015 requires all school systems to notify parents of their right to request information regarding the professional qualifications of their child's classroom teacher. If you would like information regarding the certification and/or licensure qualifications of your child's teacher(s), please write to:
Kelly Keith
Department of Human Resources
Carroll County Public Schools
125 North Court Street
Westminster, MD 21157
NOTICE OF NON-DISCRIMINATION
The Board of Education of Carroll County does not engage in discrimination that is unlawful or contrary to Maryland State Department of Education guidance on the basis of age, color, genetic information, marital status, mental or physical disability, ancestry or national origin, race, religion, sex, sexual orientation, gender identity, or gender expression.
The Board of Education of Carroll County is firmly committed to creating equal employment and educational opportunities for all persons by providing an environment that supports optimal academic achievement and productive work and is free from any form of unlawful discrimination, including access to school facilities, educational programs, and extracurricular activities.
The following person has been designated to handle inquiries regarding the non-discrimination policies: Director of Human Resources, 125 North Court Street, Westminster, Maryland 21157, (410) 751-3070.
ADA ACCESSIBILITY STATEMENT
Carroll County Public Schools (CCPS) does not discriminate on the basis of disability in employment or the provision of services, programs or activities. Persons needing auxiliary aids and services for communication should contact the Communications Office at 410-751-3020 or publicinfo@carrollk12.org, or write to Carroll County Public Schools, 125 North Court Street, Westminster, Maryland 21157. Persons who are deaf, hard of hearing, or have a speech disability, may use Relay or 7-1-1. Please contact the school system at least one (1) week in advance of the date the special accommodation is needed.
Information concerning the Americans with Disabilities Act is available from the Director of Facilities Management, (410) 751-3177, or the Communications Officer, (410) 751-3020, 125 North Court Street, Westminster, Maryland 21157.
Elmer Wolfe Elementary School
119 North Main Street
Union Bridge, MD 21791
Phone: 410-751-3307 Fax: 410-751-3309
Office Hours 8:30 - 4:30
Internet Address: www.carrollk12.org/EWE
Communication Email (attendance/afternoon transportation changes): EWEOffice@carrollk12.org
EWE
EWE is using Smore to create beautiful newsletters