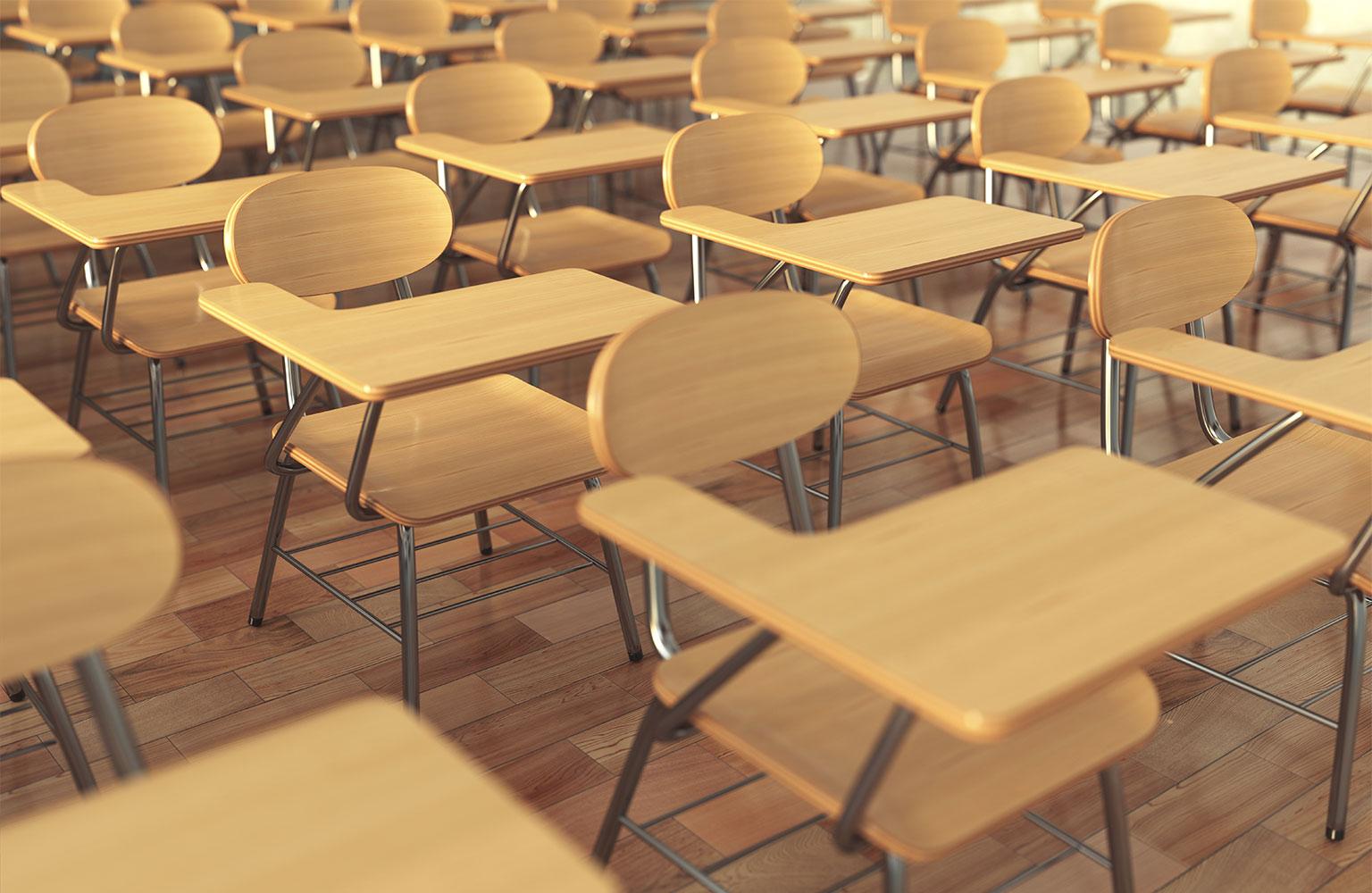 PfISD Employee Express
August 31, 2023
Upcoming Events & Holidays
New Communications System Update

College and Career Fair

VATRE



Employee Email Signature Etiquette
Updated: RTI Mini Conference

Fine Arts

CTE Corner
Staff Shout Outs
Upcoming Events & Holidays
Sept. 4 - Student/Staff Holiday - Labor Day

Sept. 5 - Student Holiday / Staff Planning & Prep / Staff Development
Sept. 6 - College and Career Fair @ HHS
Sept. 7 - Board Workshop Meeting
New Communications System Update
PfISD is using a new communications tool to send emails, text messages and phone calls to parents, staff and students. We are still working through challenges with the system. Some staff may not be getting those messages at this time. We are working on the solution and we hope to have this resolved very soon.
Come to the PfISD College & Career Fair! Students will find representatives from colleges, universities, trade schools, and the military. We encourage all PfISD 9th -12th grade students and the Pflugerville community to attend.
Where? Hendrickson High School

When? September 6, 2023
Time? 6-8 p.m.
Please fill out the form below to register for this event and receive a list of participating organizations.
PfISD Board of Trustees has unanimously approved calling for a Voter-Approval Tax Rate Election (VATRE) on November 7.
What will VATRE do?
Approval of the VATRE will provide:
✅ Additional $10.7 million in funding
✅ Higher pay for ALL Pflugerville ISD teachers and staff
✅ A decrease in the school tax rate AND a decrease in property owners' tax bill. (pending simultaneous approval of SB 2)
To read more about VATRE please visit : www.pfisd.net/vatre
Employee Email Signature Etiquette
We want to remind all PfISD staff about good email signature etiquette. Parents and community members often rely on our email signatures to find important contact information. Your signature can still be vibrant and reflect your personality, but first they need to be professional and helpful.
Do:
Include all relevant contact information
Use your official campus or department logo, or the PfISD logo.
Use a standard font and black text for easy readability.
Don't:
Leave out important contact information.
Use the annual theme logos. These include the "We are Family" tree, "Moving Forward", "Let's Roll," and "May the Pforce be with you" art. The current theme is great for internal, staff only newsletters and events, but shouldn't be part of your signature.
Use "fancy" fonts, multiple colors and very large or small text. These make it very difficult to read.
Thank you for your cooperation in upholding our branding standards and ensuring effective external communication. If you have any questions or need guidance on logo usage, please reach out to our communications team at communications@pfisd.net.

The Academics & Innovation team is proud to host District Professional Learning on September 5, 2023. Most staff will attend our RTI Mini Conference at PHS, but some departments will conduct separate training at Hendrickson HS.
Visit our September 5th Professional Learning website for the latest information: https://www.pfisd.net/Page/9755
NEW! PHS Conference Schedule Now Available Below!
Pfestival of Bands - Save the Date!
Save the date for our annual Pfestival of Bands! This event will be at The Pfield on October 2, 2023 starting at 7:00 p.m. We will showcase our middle school band programs performing together, and each high school band and color guard program will perform part of the 2023 marching show. This event is free and open to the public, and we would love to see you there!

23-24 CTE Student Ambassadors
Do you know a Student Ambassador?
The district offers over 20 programs for high school students to develop academic and technical knowledge/skill in high-wage, in-demand occupations. Students participate in up to four-year programs that lead to:
Industry certification

College credit

Relevant work-based learning

experiences in fields like Veterinary Medicine, Welding, Construction, Engineering, Healthcare,

Firefighting, Culinary Arts, Business/Finance/Marketing
We even have four
programs that can lead to a college credential upon high school graduation! Automotive Career
Academy, Advanced Manufacturing IMPACT Academy, P-TECH Computer/Info Tech Academy,
and P-TECH Pfuture Teacher Academy.
To help the community and future PfISD students learn about these programs and to further
develop leadership skills in our CTE Learners, we have a CTE Student Ambassador program. If
you know a student in 11th or 12th grade who loves their CTE program and wants to grow their
own leadership skills, nominate them today!
Students must complete the interest form by Sept. 18, 2023.
Fill out the form by September 18, and become an ambassador today!

We love our PfISD staff members and we know our parents do too! We want to provide an opportunity for our parents to publicly recognize and thank our staff members who serve our students, staff and the community. We have created a Google Form to provide information directly to us to share with our staff as a whole and let you see the difference you are making in a student's life every single day. Please click here for the Google Form.
These Shout Outs will be included in upcoming issues of the Parent and Staff Newsletters. If a Shout Out directly references a student, we will not include the parent name to protect the child's anonymity. If you are recognized in an anonymous Shout Out and want to learn the parent's name, please contact Tamra Spence at tamra.spence@pfisd.net.
THANK YOU TO OUR AMAZING PFISD STAFF MEMBERS FOR EVERYTHING THEY DO FOR OUR STUDENTS AND COMMUNITY!
Dana Hart of Rowe Lane Elementary - 3rd Grade (via: Celeste J.)
Ms. Hart is such a compassionate educator and we want to recognize the effort, time, care, and support she invests in her students' education. She created a fun and safe learning environment with high expectations for academics and behavior to prepare our child for 4th grade and beyond. I especially appreciate her emphasis on organization and routine and the way she involves her students in looking at data regarding their reading levels and goal setting. These are life long skills that will help our child well into the future. Last and most importantly, it is abundantly clear how much she loves and cares for each of her students. We were so lucky to have our child in her care for 3rd grade!
Mima Oiesen of Murchison Elementary Administration (via: Emily Alvers)
Mima is such an asset to our school, working tirelessly to improve our campus! She is the master coordinator of all things involving teachers, admin, volunteers & parents. She recently led an impressive & challenging mural art project, which now brings so much brightness & cheer to our cafeteria. She does hard things daily & does them with a smile! Mima, you are appreciated beyond words for all you do!
Mrs. Keating-Fortenberry of Brookhollow (via: Anonymous)
Thank you Mrs. Keating-Fortenberry for being such a gentle, kind, and positive influence for our 2nd grader! From day one, you showed your students that you believe in them and that they are responsible and capable. They are thrilled to live up to your expectations.
Amanda Thompson of Hidden Lake Elementary (First Grade) (via: The Davidson's)
Ms. Thompson is new to PFISD and we are so lucky to have her as our sons teacher. She loves Star Wars and our little guy is just getting into Star Wars, so she's already connecting with him! He's excited about school and has really enjoyed these past two weeks! Welcome Ms. Thompson and thank you for loving our little!
Greg Nestle of Timmerman ES Principal (via: Anon)
Being an elementary school principal is a hard job. Principal Nestle is present for the kids every day. He's a figure on campus, at drop off and pick up. He's walking the halls. It is abundantly clear that he cares about the school and the welfare of Timmermans children. My kids are thriving under his watch. As I see how hard he works for the kids, I want to acknowledge that his constant dedication, and strong, positive presence, has improved Timmerman Elementary immensely in the last 5 years. Thank you Principal Nestle!
Nurse Carly Wolter of PfISD nurse at Caldwell (via: Sherry K)
My kid, me, and my husband were worried about my kinder student needing to be on top of his asthma / preventative inhaler before any activity. I've dreaded it and have been scared for months. Nurse Carly got down on my kids eye - level, introduced herself, got him to talk about his interests, and made him feel proud and strong taking his medicine. Knowing that Nurse Carly is in charge of his asthma allows me to relax. More over, I saw a kid in her office with a broken arm. She was calm, kind, and reassuring. All my greatest fears about my kid getting hurt and not having his mama are all gone. She even put me, an incredibly anxious mama at ease. What a great person!
Patricia Johnson of Counselor (via: Koorie family)
Our kiddo just started kinder. He's been scared and very emotional about having to exit our car / walk inside by himself. We got lucky and one day Mrs. Johnson opened our door. She immediately put everyone at ease with her warmth, calm, and gently authoritative nature. The next day, we got her at car line again! We asked her name. We told our kids therapist about Mrs. Johnson. Now, every time my kid is nervous about being dropped off she has us say, 'look for Mrs. Johnson!' - we're- what- seven days into school and we already love her. We all look forward to drop off with her now, and since we've started 'look for Mrs. Johnson' and telling her good morning we've had no tears - any of us!
Mrs Anna Guerrero of Northwest (via: Katherine Smith)
Mrs Guerrero was such an amazing kindergarten teacher. Our child had been struggling and within one week in Mrs Guerrero's class, he was thriving under her clear, consistent, and structured classroom. We saw him blossom. He constantly would sing songs about how to read, write, organize priorities, days of the week. Mrs Guerrero was so skilled at leading children. She continued to view each child in a positive light, believing in them.
Stephanie Russey of Rowe Lane Elementary - Kindergarten (via: Celeste)
We couldn't have asked for a more perfect educator for our daughter's kindergarten year. Mrs. Russey is filled with patience, enthusiasm, expertise, and so much love and care for her students. She puts so much care and thought into everything she did for our daughter and her classmates to help them grow. She's able to see that every child's needs are met academically and social-emotionally while handling everything with bounds of grace and tons of fun. We are so thankful that our daughter had the experience of being a student in Mrs. Russey's class!
Boys and Girls Athletic Coaches at Park Crest (Wade, E. Christian, S. Worozylo, P. Christian, Middle School of Park Crest Middle School (via: Lauren Mireles)
Thank you for organizing a fun "Pumas in the Park" celebration to kick off the Fall sports season for football, volleyball and cross country. We appreciate you and all that you do for our kids.
Jennifer Rees of Jessica Carpenter Elementary - Pre K (via: Yvette Nugent)
This is my daughter's first year in school and Mrs. Rees has made this big change go so smoothly! She is great at communicating with us and answering any questions or concerns we may have. My daughter LOVES going to school every day and I'm so thankful she has such a great teacher!
Lindsay Saylorcarroll of PHS (via: Anna Phillips)
Ms. Saylorcarroll has gone above and beyond everytime I had questions and needed advice. I had a lot of questions at the end of 2023 school year and she was always prompt with replies and help. Over the Summer and throughout the start of the year, she made sure to always follow up, be proactive and have made what could have been a stressful and scary start an enjoyable one instead. I appreciate all her hard work and heart she has provided.
Ashley Smith of Murchison Elementary (via: Amber Ploch)
Ashley goes out of her way to make students feel welcome. We are new to the district and she already knows my daughters name and greets us and everyone else each morning with a smile on her face. She is so personable, sweet, and genuine cares about each student and it shows. Thank you Ashley for being a bright spot in everyone's day!