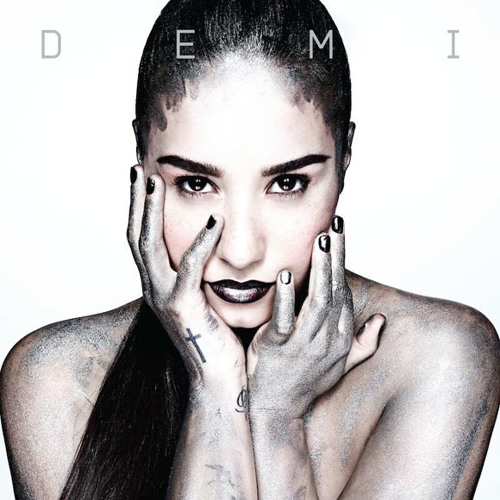 guidevonne
Neon Lights (Instrumental) by guidevonne
FActs
Demi Lovato was born in Texas on August 20,1992. Her actual name is Demetria Devonne Lovato Hart, but she's called Demi Lovato. Patrick and Dianna is her parents, and she has 3 sisters; Dallas, Amber and Madison. Amber and Madison is her half-sisters. Demi met Amber when she was 20 years old, so in many years she didn't know she had three sisters. Her father is Spanish and Mexican, and Demi has also Italian, English and Irish ancestry. In 1994 Demi's father moved out and they lost their connection. Today they don't speak to each other. When Lovato was young, she joined dance- and acting classes, and when she was seven she started playing piano. Three years after that, she started playing guitar.
2 of her sisters

Dallas Lovato, Demi Lovato and Madison De La Garza

True Blue

Demi coloured her hair blue, October 2013

Think Pink

In January 2014, she coloured her hair pink
Career
Lovato's breakthrough came when she got the main role in the disney film Camp Rock. The movie premiere was in April 2008, and in september same year she got the main role in a disney TV-show called Sonny with a chance. Her first album, Don't Forget, came out in the autumn 2008. Here We Go Again, her second album came out in the summer 2009, and it reached the billboard list in the USA. After this she has released the albums Unbroken and Demi.
TV series and Tours
Demi Lovato has been guest in different TV series. The first was Prison break in 2006. After that she was in one episode of Grey's Anatomy, Just Jordan and Extreme Makeover: Home Edition. She also signed for six episodes in season five of Glee. Demi has had 5 tours, and is now on her 6th. It's called the Neon Lights Tour. On the picture you can see Demi as Dani in glee.

hairtalk
Lovato is known for her hair, and the colouring of it. She has had light, normal and dark brown hair, black, blond, blond with pink in the ends, blond with blue in the ends, red, neon blue and neon pink. She went from blue to pink, with just four months in between. Three months after that she dyed her hair brown, and that is her current hair colour.
tough childhood
At the age of twelve Demi was bullied. Because of that she quit the school, and started with home school. Later Demi struggled with depression, eating disorder and cutting problems. In November 2010 she went to rehab, and now she's much better. Demi has helped many girls after this, and she has grown stronger and stronger. Her song Warrior is about everything she has been through, and she also has a tattoo that says: "Now I'm a Warrior". She has also tattoos that says; "Faith", "Stay Strong", "Let Go", "You Make Me Beautiful", "Peace" and "Let God".
Demi Lovato Stay Strong Documental - Trailer
Sources
wikipedia.org
google.com
weheartit.com
vg.no
topp.no