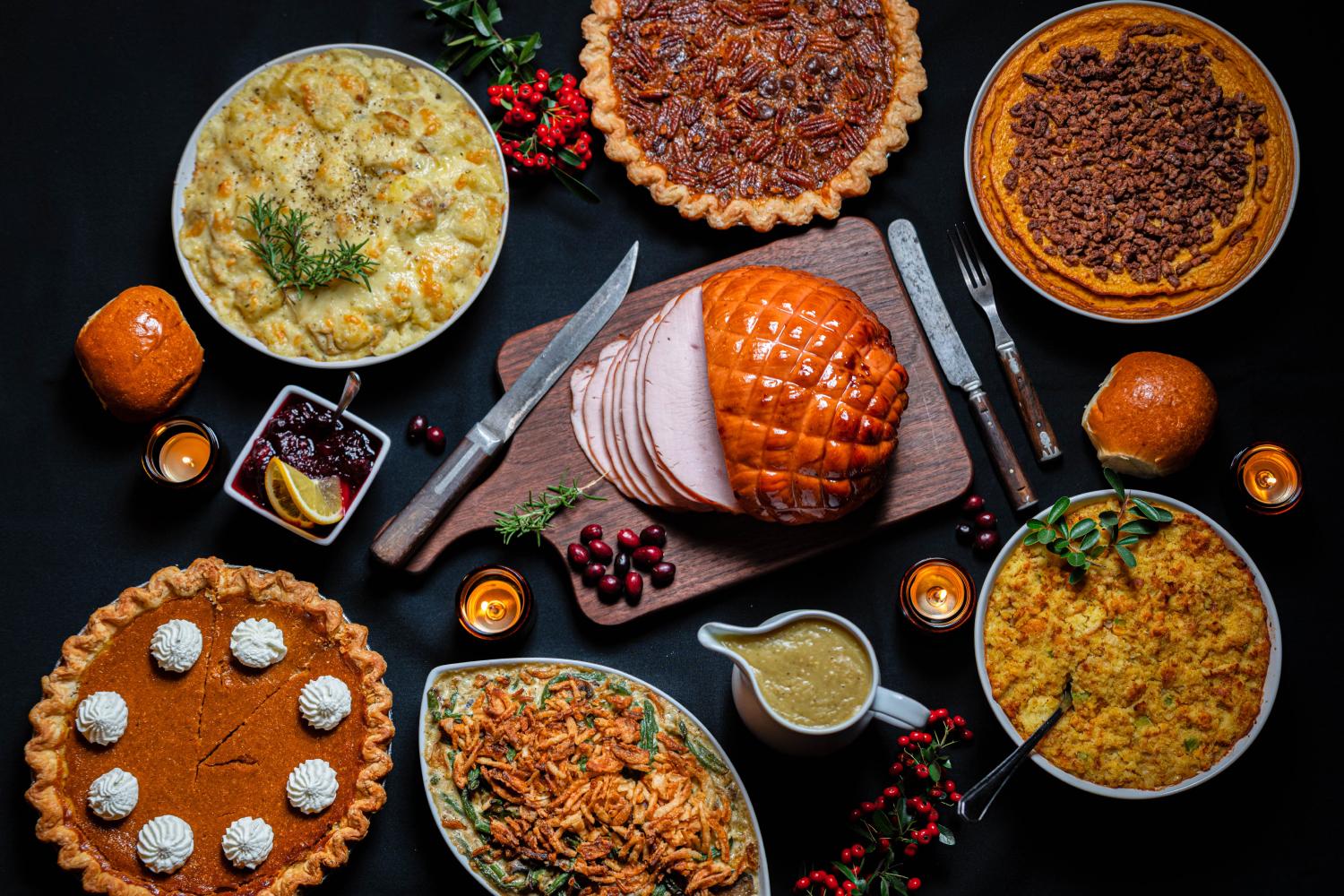 CCOG Newsletter
Weekly Updates
@corneliuschurchofgod to follow on FB & @churchofgodcornelius to follow on IG
Reflections from Pastor Jennifer
I trust that everyone had a great day! Our service was a blessing. I enjoyed hearing all the testimonies. And the food!!! What a feast! It was so nice to see everyone, especially those we had not seen in a while. Thank you to everyone who took part in any way - cooking, cleaning up, ministering during service, inviting people. Also, thank you to everyone who was able to attend the Give Thanks LKN at the Cain Center. It is good and pleasant when we can dwell in unity with all believers. Hopefully these events were a great start to your holiday season! Happy Thanksgiving to everyone!
OCC
We were able to make 53 boxes for Operation Christmas Child! Thank you so much for your contributions throughout this past year! I am sure that the children who receive these boxes will be blessed. If you would like to join us at the processing center, we have 3 spaces left. Saturday, Dec. 16th from 10am - 2pm is our time slot. Please let me know if you plan to attend.
Rest & Solitude
The November focus is rest and solitude. This week could easily become stressful. Use the spiritual muscles that you have been building to set aside time for God and for yourself. Take a break from your phone, TV, or social media. Get plenty of sleep. Take a breath. remember that saying "no" is okay if it helps keep your sanity intact.
Watchmen of the Streets
Our January appointment is still happening, but we also have a fun opportunity in December. On Tuesday, Dec. 19th, the Watchmen are giving Christmas stockings and singing Christmas carols for our homeless neighbors. This will be a fun outing that will also bless many people.
Give Thanks to God
The gifts we enjoy and give thanks for lead us to better know and enjoy the Giver. We don't have to choose God or the gifts. We can find joy in both. Together. Thanksgiving links the two as we better understand God through His gifts. It begins with identifying blessings, but these must point us to Someone or else we're not giving thanks.
A God-centered life produces a praise-filled life. Believing all things come from God lays the foundation for biblical thanksgiving. God is the source of our gifts and the object of our gratitude. Since God is the source of whatever comes our way, we can trust and thank Him, whether it's in a trial to make us like Christ or a blessing to lift our sunken spirit.
We receive everything we have. When God receives the praise for giving us all good things, it removes any grounds of personal boasting. Gratitude humbles us. It decimates pride and sweeps away entitlement. The more we give God credit, the less we take credit.
The humility served up through gratitude is matched by the joy that follows. As we experience self-forgetfulness, our hearts find the space to wonder and worship at the sight of God. It just takes us getting out of the way to make room (John 3:30). As we give more time to recognize and reflect on God, it leads to joy in Him. His heart abounds with the generosity of a wonderful gift-giving Father concerned with both our provision and our pleasure.
God not only knows what we need, but He knows when we need it and how to give it. We give thanks for what God does and gives, and when and how He does it.
God filled our world with His fingerprints, some unmistakable and others less apparent at first glance. Take the time to look, observe, and connect the dots. As you notice God at work, thank Him. Identify God's involvement and activity. Think about blessings you take for granted. Any gift from God should lead you to God. Allow the gift to teach you about the character and heart of the Giver.
Take a few minutes to list five gifts from God, actions of God in your life, or attributes of God on your mind. Consider what those tell you about Him. Then give thanks to Him.
Challenge:
Use this playlist below while you are preparing food/cleaning the house/getting ready for Thanksgiving. Or you might prefer to have it playing as the background music for your family dinner. Notice if this improves your mood, relieves your stress, or keeps you in a more restful frame of mind.
Worship Instrumental | 3 Hours of Piano Worship
Jennifer Williams
Jennifer is using Smore to create beautiful newsletters