SADD Halloween Walk
Sponsored by the Eleva-Strum High School SADD Chapter
SADD Halloween Walk
Friday, Oct. 30th, 1:30-3pm
W23597 U.S. 10
Strum, WI
The event will take place in the High School Auditorium, High School Gym, High School Library and Middle School Gym.
Agenda
1:30pm
- Eleva Intermediate Elementary School gets picked up and brought to Central
1:40pm - Strum Primary Elementary School gets picked up and brought to Central
1:45-2:30pm - Activity stations with SADD students
2:30-3:00pm - Halloween costume walk with group photos in HS gym (Kindergarten will walk into the gym first at 2:30, followed by 1st grade, and so on...)
2:50pm - Strum Primary Elementary School students get bused back to Strum
What is SADD?
The Eleva-Strum High School SADD (Students Against Destructive Decisions) Chapter is an organization that empowers young people to successfully confront the risks and pressures that challenge them in their daily lives. We accomplish this by creating, equipping, and sustaining a network of student-led chapters in schools and communities focused on peer-to-peer education. SADD fosters a sense of belonging and promotes resiliency, leadership and advocacy skills so that young people make positive life decisions.
Why is SADD sponsoring this event?
The primary goal for this event is to create a positive and fun atmosphere while teaching the student about ways to prevent bullying and avoid drug use. The SADD students are plannning on having many fun stations set up where children get to experience hands on games and activities. These games are Halloween based activities, such as 'pin the boo on the ghost' or ' Mr. Bone's relay race'. We are looking forward to this opportunity to also engage as role models to the elementary students.
October is national anti-bullying month and the last week in October is nation Red Ribbon Week. Red Ribbon week is an alcohol, tobacco and other drug and violence prevention awareness campaign. We will be implementing prevention methods by handing out anti-drug bookmarks, anti-drug pencils, and trick-or-treating bags to raise awareness. Pep Club is donating kindness glow-in-the-dark bracelets that can be used for trick-or-treating on Halloween night.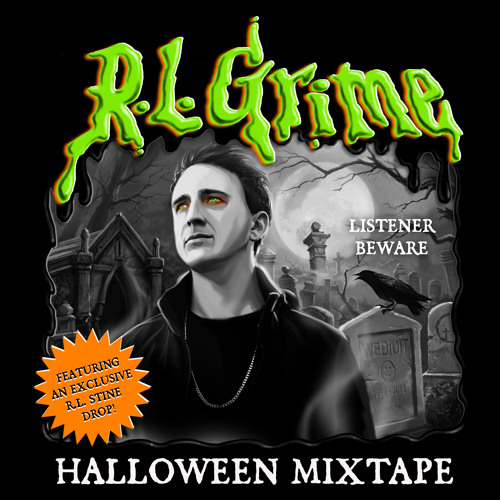 RL Grime
† 2013 Halloween Mix † - RL Grime by RL Grime