Michael Bolton
The Plagarism Case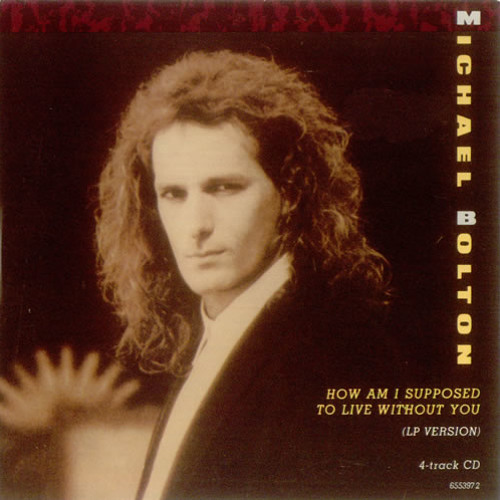 Alaa hedar
Michael Bolton - How Am I Supposed To Live Without You by Alaa hedar
Fast Facts!
Lead singer of heavy metal band "Blackjack".
Was an extra in the 1984 movie, "Dune".
Became famous in the 1980's and early 1990's singing soul classics.
Won his first Grammy in 1990 for Best Male Pop Vocal Performance for, "How Am I Supposed To Love Without You".

(CBS Interactive)
Biography
Synopsis

Michael Bolton is a singer/songwriter known for his soft-rock and in the adult contemporary genre. He was born in New Haven, Connecticut, in 1953. He starting singing at a young age, then moved on to join Blackjack.

Embarking on a solo career once again in the 1980's, he made through with his third album, "The Hunger", scoring 40 in the top 440 singles.

Appeared on Dancing With The Stars and kept his fans engaged by releasing an album every few years.

Early Life

He began his musical career as a solo artist, performing under his legal last name Bolotin. He created his first albums in the mid 1980's. Once he was a hit, he moved on to join Blackjack. His move after that was to change his last name to Bolton.
(Bio)
Michael Bolton vs The Isley Brothers
The Isley Brothers weren't as well a known a name as Michael Bolton, but unfortunately for Bolton, they share a song with the same name and some of the same lyrics. The Isley Brother's Song, "Love Is A Wonderful thing" released in 1966, but Bolton's song was released in 1991.

A lawsuit was filed against Michael Bolton by the Isley Brothers for allegedly lifting parts from their original song of the same name in 1991. Despite Bolton saying there was insufficient evidence for The Isley Brothers to file the suit, the judge was in favor of the Isley Brothers, awarding them 5.4 million dollars. One of the biggest plagiarism-related rewards in the music industry.
(Fair Wage Attorney)
Right Now
Recently, Bolton has appeared on Season 11 of Dancing With The Stars. He has also made an album, "Gems: The Duet Collection", made of duets with other artists. He also appeared on Saturday Night Live.